Now I've said before and I'll say it again, I'm not a big follower of trends. I am, however, a big believer in doing what you want, wearing what you want, and experimenting as you like.
With the closure of barbershops in 2020 (and into 2021), we were forced to decide, "do I grow it, or do I shave it?" As such, guys like us were given the opportunity to experiment with style. The hairstyles that we are seeing this year are the development of these lockdown looks.
1. Short & Textured
I know from the video that I did about the death of the Skin Fade, there were so many comments saying, "what do you know… no, never… never giving up."  That is fine. Go wild. But with this 'short & textured' hair trend, it's less about solid structure and it's more about movement.
You can still go with your favourite fade, but it doesn't need to be so severe. Try working with slightly longer length on the sides, or move the fade placement lower, to allow for a more tapered (and classic) look.
With the hair on top, it's all about adding shape and definition – for a choppy, textured, messy finish. This will then allow you to style with matte finish products for a really gritty finish.
2. New Longer Length
'New Longer Length' is for anyone, like me, that experimented with longer hair in 2020.
Now, these long hairstyles are going to be slightly more reminiscent of the nineties – think grunge with a really live-in finish. Again, it's all about movement and texture. 
This hairstyle trend is all about just letting go and going with it. Enjoy it! 
3. Natural Curls
One of the biggest video trends that I've seen on YouTube is 'curly hair to straight hair'. Loads of guys seem to be searching for it. But not in 2021!
This year is about embracing those natural curls, from the Afro high-top skin fades (really short on the sides with a high, square top) to accentuating the curls on top with a shorter fade. There are loads of options. 
This trend really is about that juxtaposition of the short and the long. So keeping it really, really short on the sides and then having all those curls and the waves on top.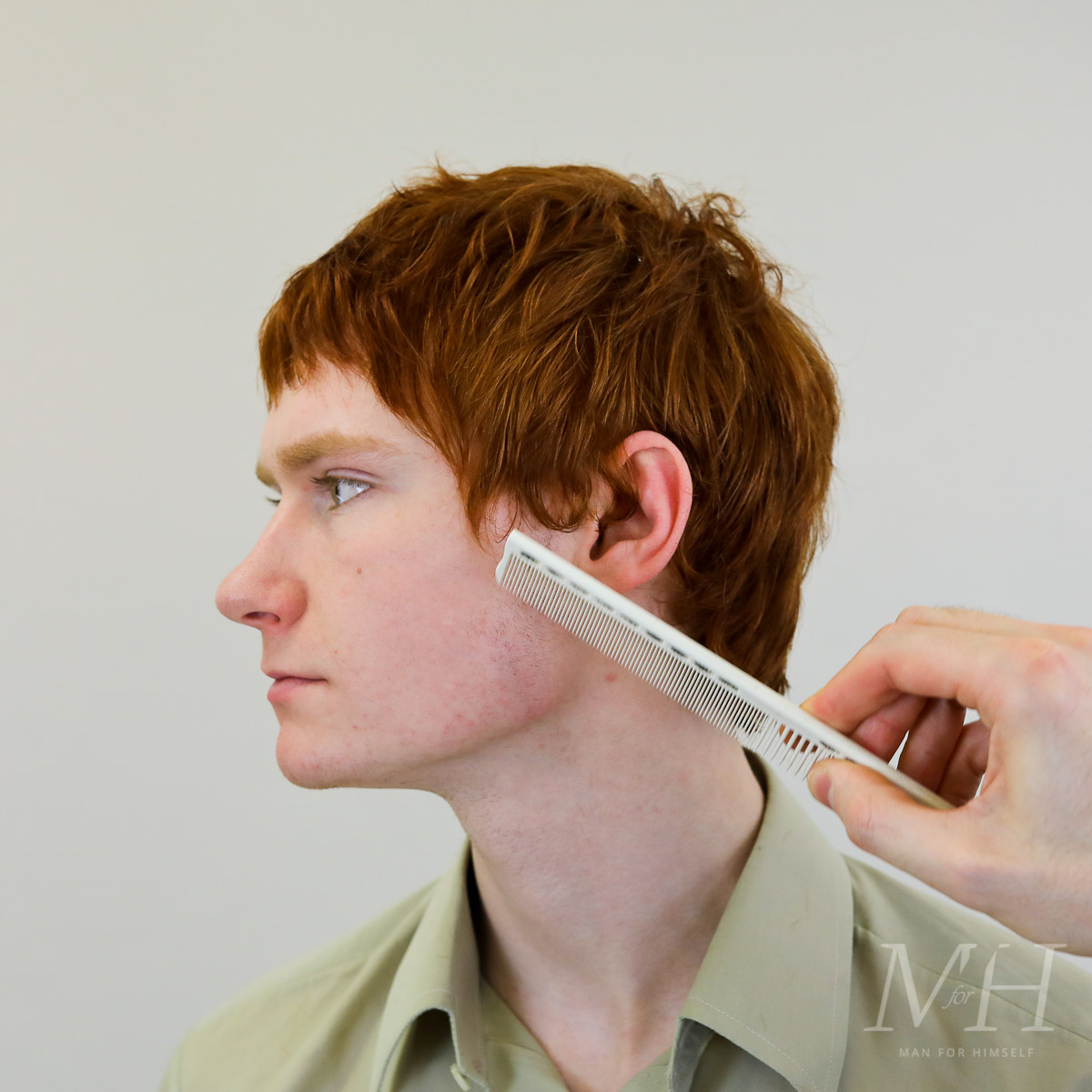 4. The Mullet
Now, if during lockdown you completed Netflix, then I'm sure you watched Tiger King. Joe Exotic really did bring back that mullet… but maybe for all the wrong reasons.
The mullet did, however, start to work its way back into the mainstream. Check out this mullet look on Troye Sivan.
5. Bald to Buzz
For a lot of men struggling with hair loss and/or receding hairlines, a hairstyle's primary purpose is to disguise bald patches. But 2020 saw men embracing the bald and going for the buzz cut. 
2021 is less about the extreme buzz cut but more about experimenting with different types of buzz hairstyles. Even just the slightest change in length on the sides versus the top can make such a difference.