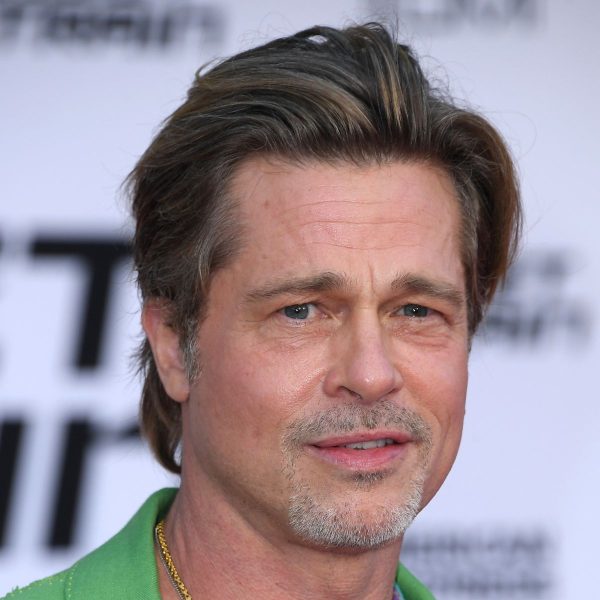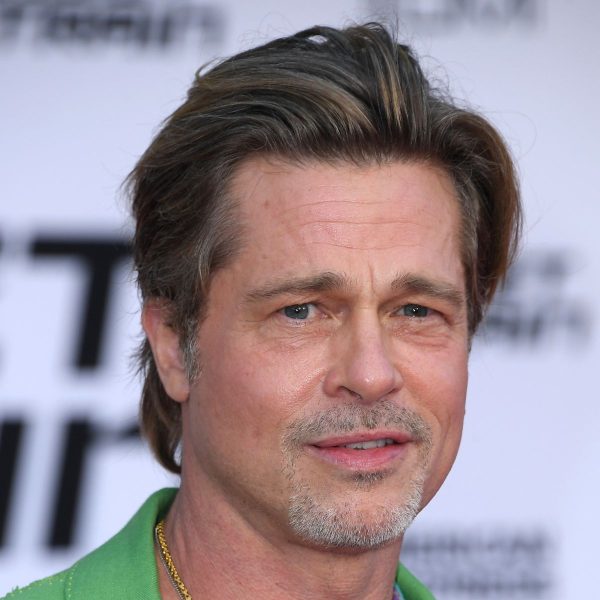 Brad Pitt: Grown Out Fine Hair
Brad Pitt really suits this grown-out hairstyle, with more length particularly in the back. He has swept his hair up and off his face, tucking it behind his ears, which has given his fine hair the appearance of having more volume in the top. It also emphasises his stylish greying facial hair.
MFH says
Brad had done the short crop and the longer length. Undoubtedly, both work perfectly on him; but for me, this longer style is the holy grail in hair for him. It might be fine, but he has loads of it. Working texture into the lengths of the hair helps to add volume and movement to the style.
Wear it with a high side part and swept behind your ears.
This is a grown-out style, so it's about maintaining length.
Hair should be left long, particularly on the top.
Slightly shorter on the sides, but still long enough to tuck behind the ears.
Can add blonde highlights, like Brad Pitt.
When growing your hair out, it needs to be kept in a healthy condition.
Hair should be trimmed, around every 8 to 10 weeks, but keep some length in the back to achieve a 'grown-out' look.
Style with a high side part to add loads of volume to the hairstyle.
Sweep hair off the face and to one side.
Use a mousse to add volume in pre-styling.
Can try a sea salt spray for a more beachy un-kempt style.