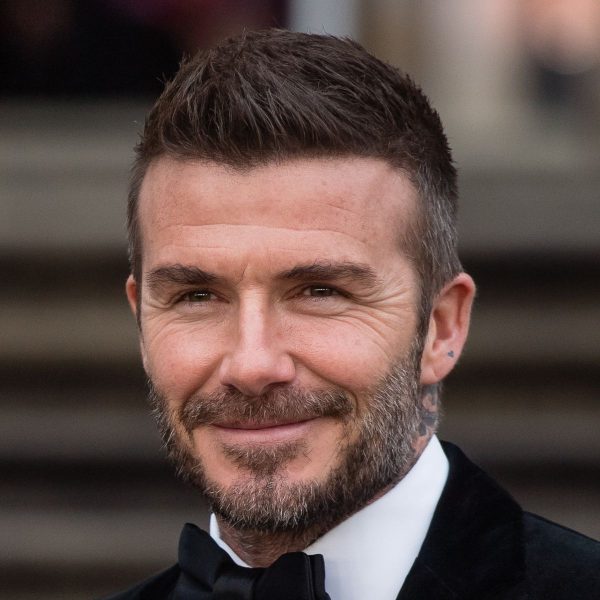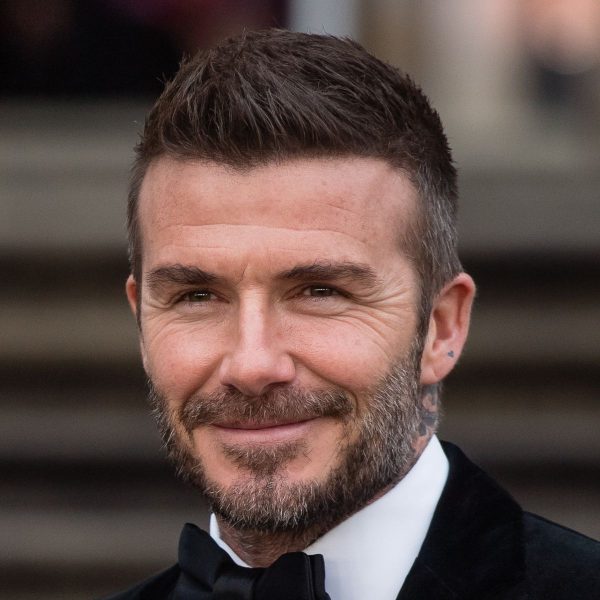 David Beckham: Short And Cropped
We all know David Beckham has sported a wealth of different hairstyles over the years, but more recently he has kept his hair short and cropped. He can pretty much pull off any haircut, but this is a classic style and looks great with this sort of facial hair.
MFH says
David Beckham is lucky to be able to pull off just about any haircut and hairstyle. This short crop is the best style on him. It's neat, it's textured and it's flattering.
More length is kept in the top.
Cropped sides and tapered down to the neck.
Hair should be cut square on the top.
Scissor cut on the top.
Plenty of texture in the top – use a point cutting technique.
Clippers can be used on the sides and back to create a taper/ fade, with the hair being shortest at the nape of the neck.
Use detailers to tidy up facial hair and hair around the neckline.
To style, work a tiny bit of clay, root to tip.
Pay close attention to the tips for extra definition.