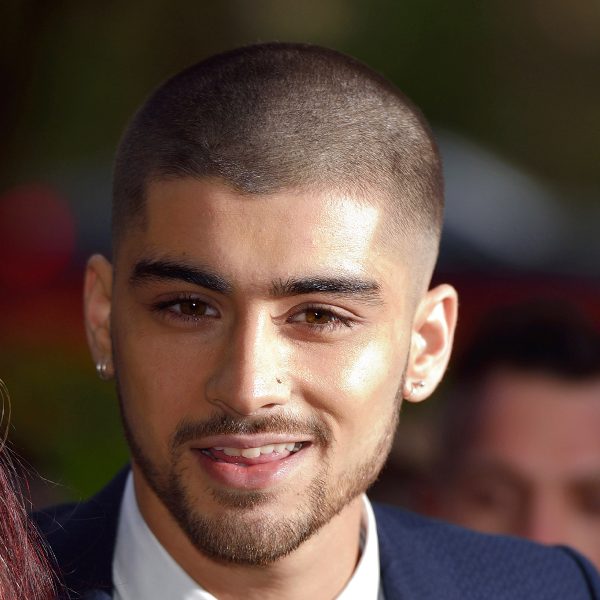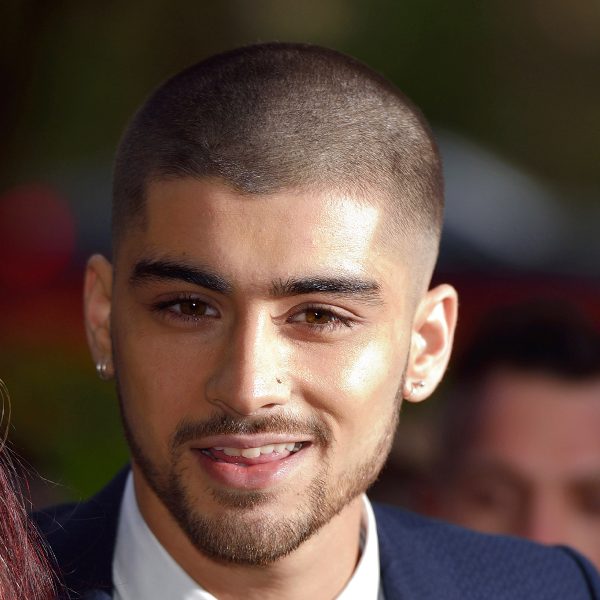 Zayn Malik: Buzz Cut
Zayn Malik, of One Direction fame, certainly loves to experiment with his style; in fashion and with his hair. He regularly goes back to the buzz cut and fully shaves his head. Fortunately, he pulls it off with ease.
MFH says
A personal favourite of mine. Zayn looks incredible with a super-short buzz cut. And bleaching his hair totally elevates the look.
Buzz cut with clippers.
Could keep some length in the top, and fade down to the neck.
Go for a grade 1 or 2 all over, using clippers.
Alternatively, using the clippers, fade from a grade 0 at the neck, moving up towards the crown, and then leave the top slightly longer.