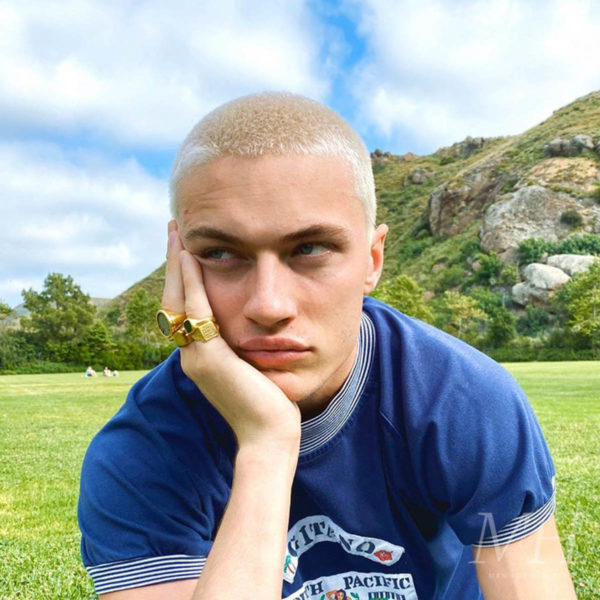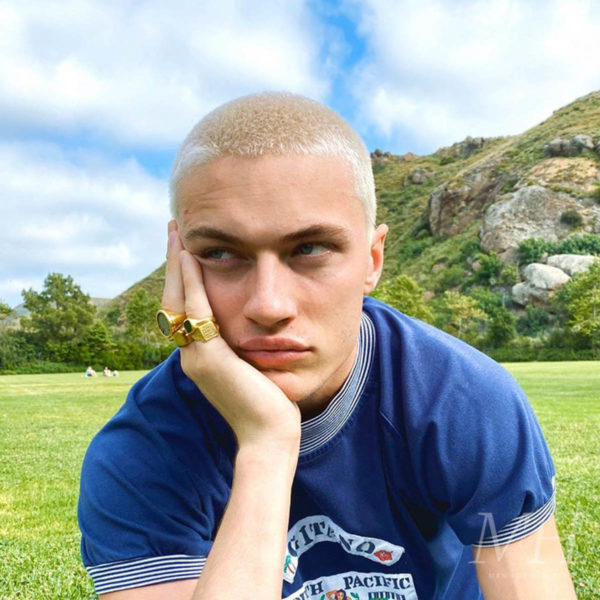 Lucky Blue Smith: Bleached Blonde Buzz Cut
Male supermodel Lucky Blue Smith was originally well-recognised for his James Dean-esque floppy hair but more recently he's transformed his look and gone for a more dramatic bleached blonde buzz cut.
MFH says
Lucky Blue Smith can make any hairstyle work for him.
Although I love the longer length hairstyle, this bleach blonde buzz cut still looks great. It's edgy and has loads of personality.
If you want to bite the bullet and dye your hair bleached blonde, like Lucky Blue Smith, make sure you speak to a professional about it.
Bleached hair can be high maintenance, so make sure you use a silver/purple shampoo to prevent it from going a brassy yellow tone.
Buzz cut all over with the clippers on a grade 1.