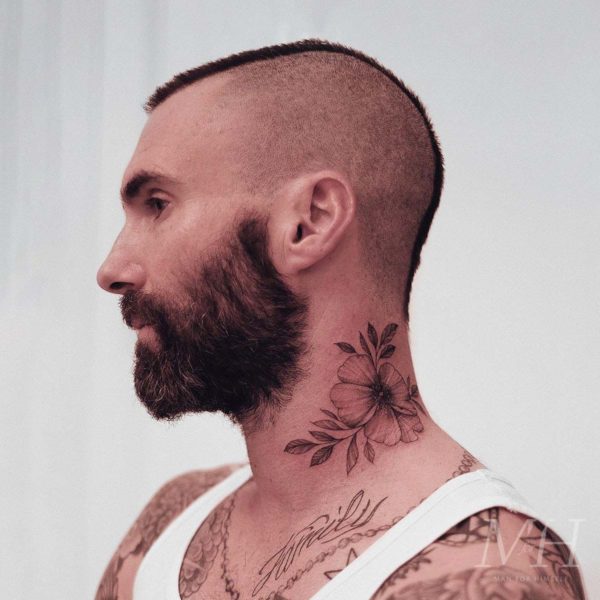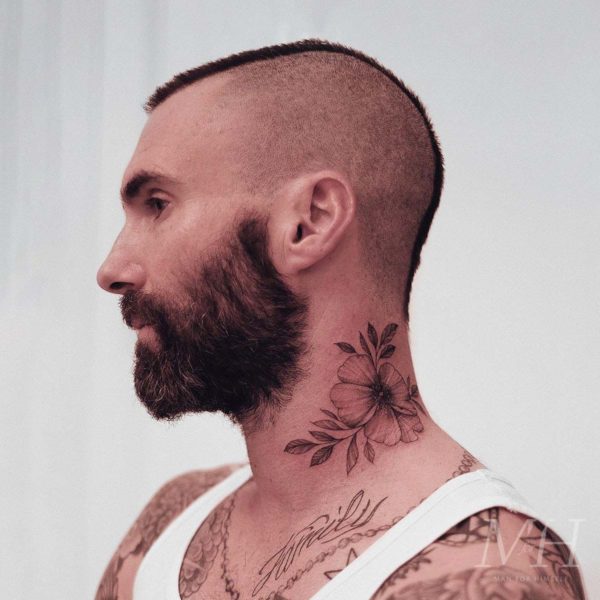 Adam Levine: Shaved Back & Sides With A Mohawk
American musician, Adam Levine, has experimented a lot with different hairstyles throughout his music career. Most recently he has opted for the buzz cut (back and sides) with a mohawk on top. This is a tricky one to pull off, but if you fancy trying a daring haircut, go for it!
MFH says
Adam Levine pulls this style off with ease. Styled with the thick beard, it adds a really great juxtaposition in styling. Remember, low maintenance doesn't mean no maintenance. This will require regular clipper cuts!
A buzz cut with a mohawk.
Using clippers, you want to go all over the sides and back with a grade 0 or 1.
A strip/section of hair needs to be left down the centre of the head.
Keep this central section trimmed, or let it grow!
Depending on the length of the central section, use a small amount of product to style as necessary.
Let your facial hair grow, to add some contrast.