I'm Robin James and this is Man For Himself.
Man For Himself is run by Robin James – award-winning blogger, vlogger and
experienced digital producer.
My blog ManForHimslef.com (est. 2012) and accompanying Man For Himself YouTube channel (est. 2013) are the home to everything I explore in men's hair, grooming, fragrance and lifestyle.
From hair tutorials; product reviews; seasonal tips and grooming hacks;  I shoot videos, take pictures and write about the stuff that makes me tick.
I'm particularly interested in the evolving landscape of male grooming. We're at a point where men have so many options and we can truly explore our own sense of self, and the kind of products and experiences that work for us.
I'm not the oracle, but with years of experience, visual flare and an insatiable appetite for discovering new things, I'm confident that you'll gain a little something from my content.
---
Growing up
I grew up in Forres, a small town in the north east of Scotland. It's one of the most beautiful places on earth. It has the freshest and most pure air that I've ever experienced and the pace of life is a totally different story to that of London.
If you ever need a UK escape, pop on up. It's 30 miles east of Inverness and it will save your soul. And for those who like a tipple, Forres is in Moray, the whisky capital of the world!
Education
I worked hard at school (probably too hard!) and left with nine Scottish Highers, 8 As and a C (we don't talk about the C…). I then went on to study for an MA in Politics and History at the University of Glasgow. I had the best four years and met some of my closest friends. Glasgow is where I really started to express my creative side and experiment with different styles. There have been some real errors along the way – trust me!
It was here that I had my first taste of producing and presenting in a weekly radio show with one of my best friends. But after four years of an epic social life (and study), I reached that 'what do I do next?' moment. Pulling on all my passion points – media production, writing and entertaining – I decided to pursue an MA in Broadcast Journalism at London's City University.
My MA at City University gave me practical skills in media production – from blogging using WordPress to shooting video and editing on Final Cut Pro. It was also at this point that I began to carve out my own niche in my reporting. Entertainment news and features became my go-to and I started to take a real interest in that side of broadcast – eventually creating my documentary dissertation on the growth of auto-tune in the music industry. I even had my own voice auto-tuned whilst singing A-ha's Take On Me.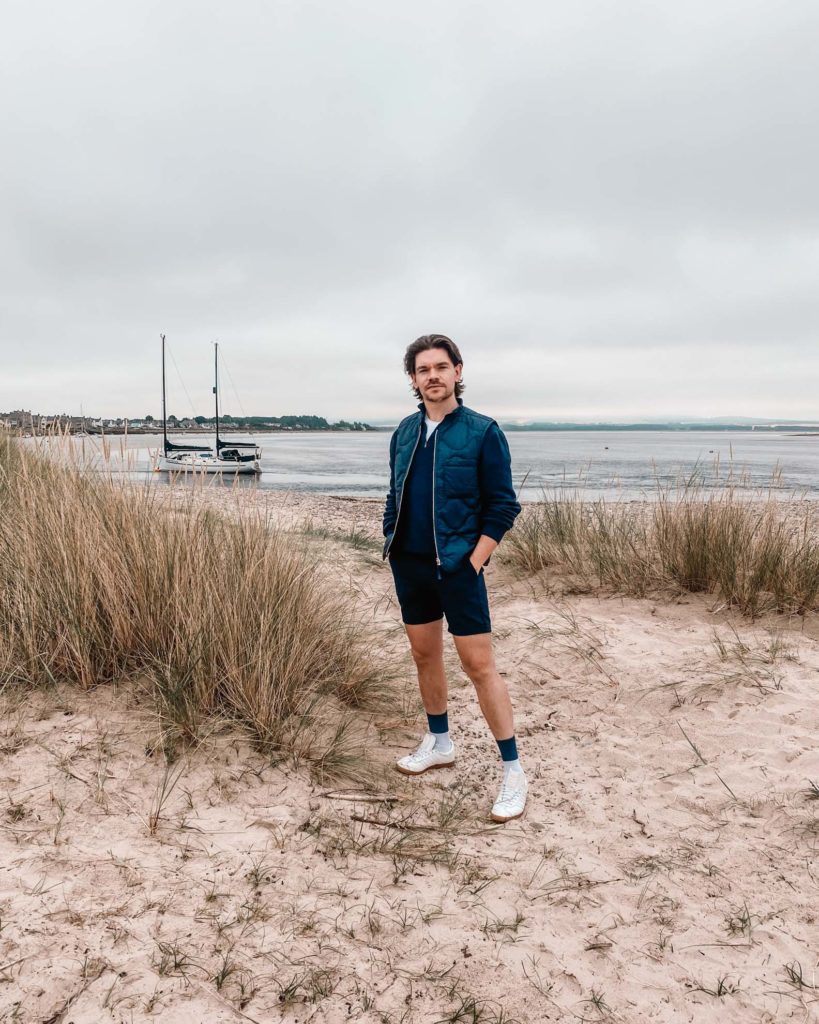 Career
I was all set to go into traditional broadcast journalism – focussing on news and current affairs – but landed on my feet with my first job with Channel 4. Working on a new reality TV format (Seven Days – produced by Studio Lambert, the makes of Gogglebox), I spent 12 weeks roaming the streets of Notting Hill, producing, shooting and editing content from my FlipCam. As part of the 'Eyes on the Ground' team, it was my job to bring the audience all that they didn't see on TV to the Channel 4 website From there, I went on to work for Sky. Relaunching Sky Showbiz to Sky Living Online, I produced celebrity, style and TV show multimedia content. I quickly found myself on the red carpet at many film premieres and at London Fashion Week and actively switched between producing, shooting, reporting and editing digital content.
After a brief six month career hiatus on the east coast of Australia, I came back to London to work for NBC Universal. Working across their UK portfolio of channels – E! Entertainment, Syfy and Universal Channel – I dipped my toe into the world of digital marketing for TV. I had a real desire to get back into production and it was at this point that I decided to start my own blog and YouTube channel. I wanted to re-engage in what I loved and to give my passion point a home.
Jumping onto ITV, I worked as an Online Producer – commissioning and producing digital content for some of the biggest TV formats on UK TV.
I then went on to launch their brand new TV channel ITVBe – creating and executing the digital and social media strategy. It was at this point that I was asked to join a brand new team at ITV called the Real Time Studio. Focussing on running and managing ITV network's social channels, I produced digital marketing campaigns to both support and enhance the linear offering.
From 2014, I found it increasingly hard to juggle my day job with my blog and YouTube channel. I was working every day, night and weekend and never had the chance to stop or to see my friends.
In January 2016, I decided to go freelance – working on some exciting digital media projects whilst allowing myself an increased amount of time and space to focus on Man For Himself. Fast forward just a couple of months and Man For Himself became my full-time gig.
5 years on from 'going solo' and I'm still loving it. It's a passion project that has become my career and I'm very grateful for that.
The future
I'm really excited to see where I can take Man For Himself. I've got some major plans and I'm really excited to get them moving.
Brand work and opportunities
If you're a brand or PR that would like to work with Man For Himself, please contact me here. I have a media pack available on request.