What Is A Buzz Cut?
You probably think of a typical buzz cut as an ultra-short, uniform grade 1 clipper all over, haircut. And you would be right, however, there are actually many different styles to this classic haircut
You don't have to go straight to the scalp with a razor or clippers to achieve a great buzz cut. You can adapt to your own style, and type of hair. Each style will look different on every person.
Who Will Suit A Buzz Cut?
Each buzz cut style will suit a certain type of hair and a certain head and face shape. Unfortunately, we can't all be blessed with a totally spherical head, but this is not completely necessary for a great buzz cut. It should work for anyone from thinning to thick and Asian to Afro-Caribbean hair.
If you have curly hair, you will probably want to go for the shortest style buzz cut.
A buzz cut is a great way to show off your facial features. With everything stripped back, if you have a strong jawline or defined cheekbones, this is the perfect way to emphasise them even more. And if you happen to have any scars on your head, this can actually add some character!
What Do You Need For A Buzz Cut?
High-quality clippers – a multifunctional clipper will work well in helping you create of the 7 buzz cut hairstyles. Invest in a good set to get a precise cut.
A set of guards – you will need the lowest grade guards to get a uniform short cut.
Soft bristle brush – it is really important to keep your clipper clean so you can have a crisp finish to the haircut.
A mirror – cut your hair in front of a mirror to make sure you don't miss anything. Or get a friend to help you!
Ideally, it would be best to ask a professional barber to do this for you but you can cut your own buzz cut at home.
Shop Clippers Here
[show_boutique_widget id="939971″]
7 Buzz Cut Hairstyles To Try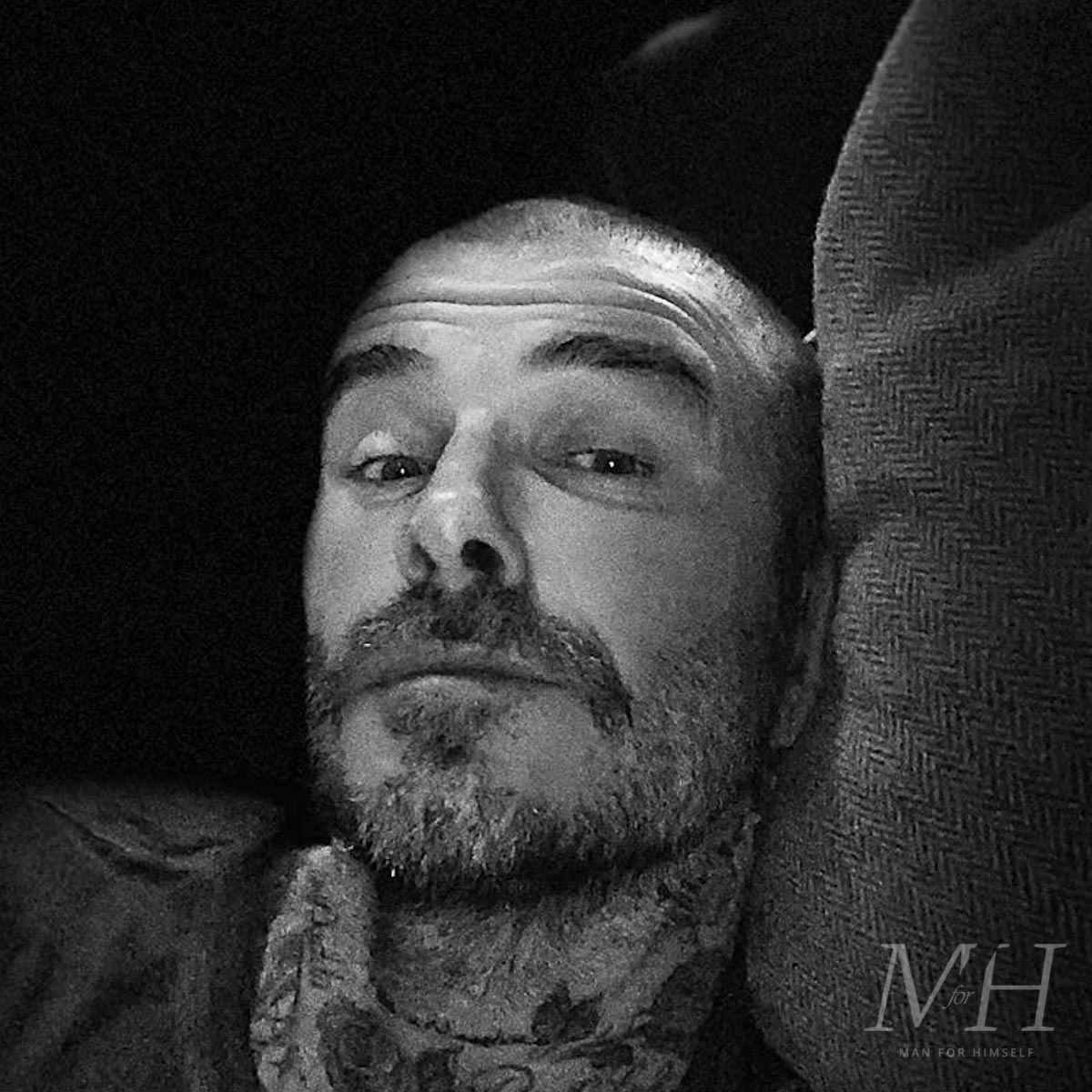 Image credit - Instagram @brooklynbeckham
1. Induction Buzz Cut
No guard: Clipper all over
As seen on David Beckham
The Induction buzz cut is also known as the 'military' buzz cut as this is where the origins of the style stem from. (Hair was shaved in the army to reduce the risk of fleas!)
Someone who has famously decided to cut it all off is David Beckham. He keep this style under wraps on social media for a while, but we can now see he has gone for the shortest of buzz cut styles. For a man who is well known for sporting many different adventurous haircuts, this is his most minimal hairstyle.
To achieve this, you won't need a guard on the clippers. Take a deep breath and go straight down to the scalp.
---
Best suited for: Oval or rectangular face shapes. Also, for thinning or patchy hair.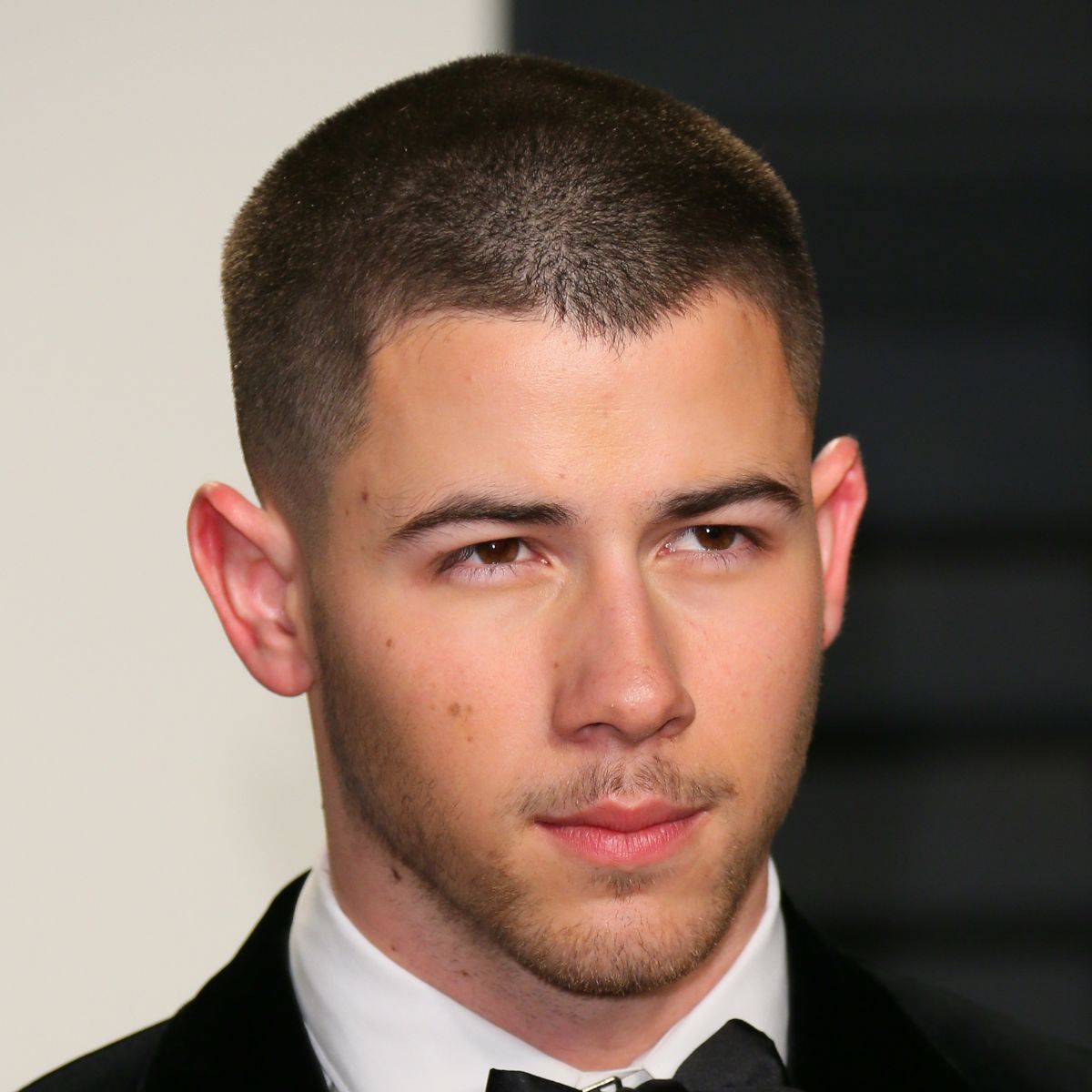 JB Lacroix/WireImage
2. Burr Buzz Cut
Clipper grade 1: Slightly longer version of the Induction
As seen on Nick Jonas.
If you aren't feeling confident enough to down to the scalp, then this is slightly less intimidating.
Nick Jonas definitely has the face for this style. You can see he's kept it the same length on the back and the sides, with it ever so slightly longer on the top. You could go for a grade 1, 2 or 3 on the top for this style.
This style will need a bit more maintenance than the Induction, and it looks a bit more mature if you can grow a bit of stubble on the face.
---
Best suited for: Anyone who doesn't obviously have thinning hair. Ideal for rounded head shapes.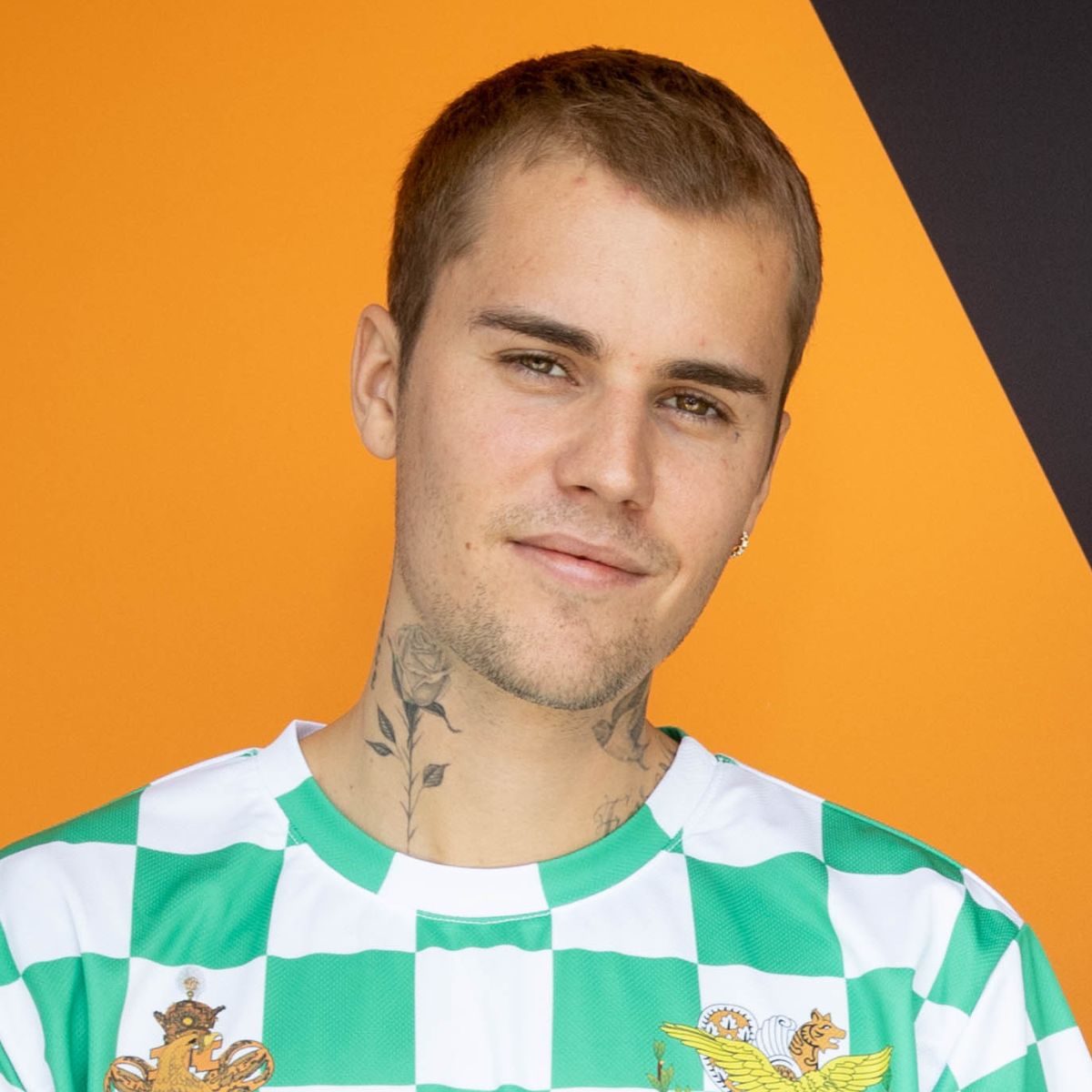 Emma McIntyre/Getty Images
3. Crew Buzz Cut
Clipper grade 2
As seen on Justin Bieber
Justin Bieber loves to experiment with his hair, and with his 'baby face' features, he looks great with really short styles.
The Crew buzz cut is a longer version of the classic buzz cut and more versatile when it comes to styling. You can go slightly longer on the back and sides with this look (up to a grade 2), but the key feature is keeping some length on the top. The hair is kept long at the front, creating a 'faux fringe'.
The top and sides are blended smoothly into each other to leave an aesthetically-pleasing style.
If you really want to mix it up, you can get the bleach out like Justin, here.
---
Best Suited For: Anyone who wants a more stylised look and doesn't want to shave it all off. The faux fringe can work well for anyone with a high or long forehead. It will work with fine and thick hair.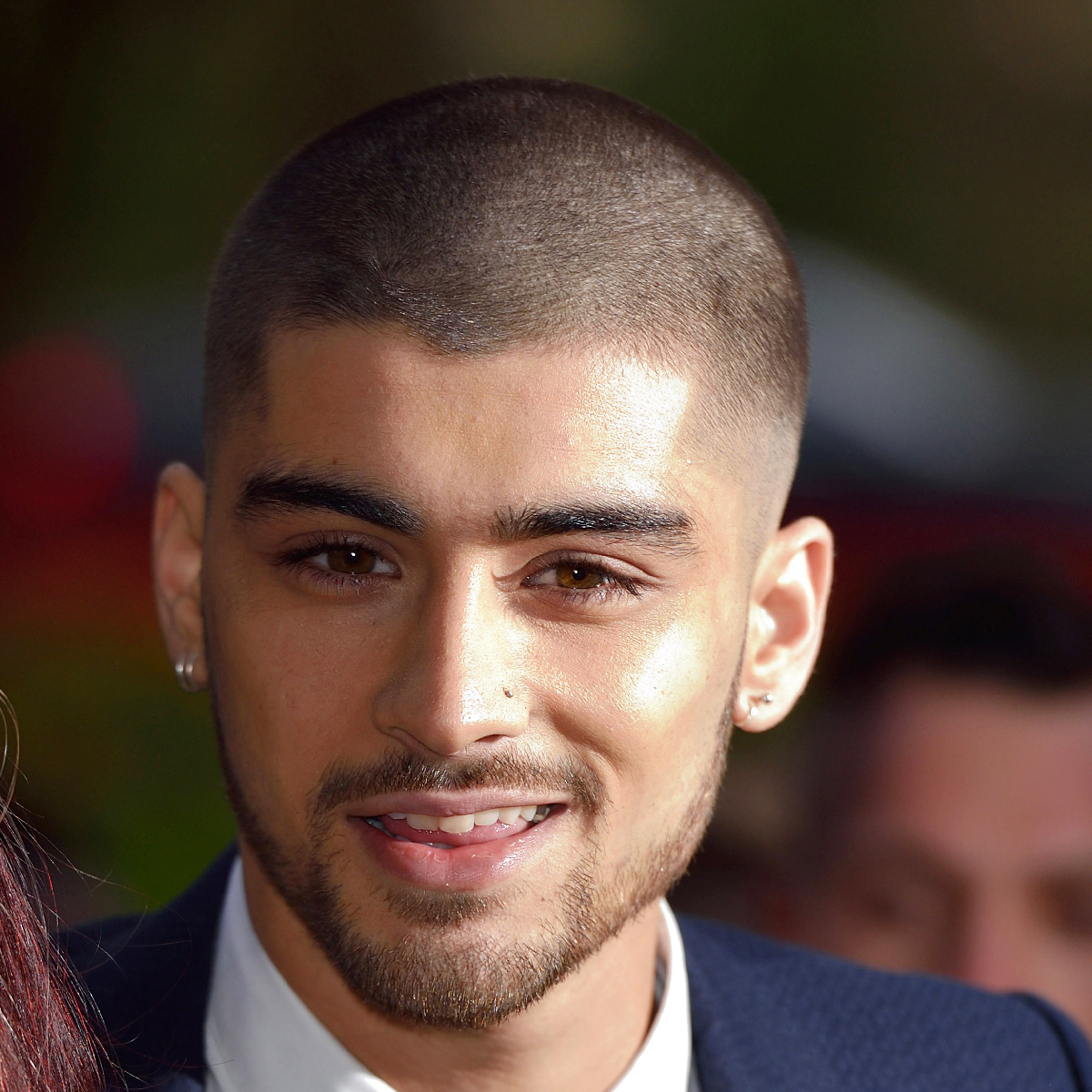 Karwai Tang/WireImage
4. Butch Buzz Cut
Clipper grade 3
As seen on Zayn Malik.
The Butch is another longer version of the classic buzz cut.
For this, you will need the clippers on a grade 3 or 4 – the hair should have slight movement. Zayn Malik has tried a variety of buzz cuts, but we actually quite like this contrasting bleached Butch buzz cut with darker facial hair. The Butch isn't diverse for styling but you could always try something like this for a more adventurous version.
The Butch is longer than the Burr, but still keeps it short enough for it to be considered a buzz cut. The length is uniform over the whole head.
This is a well-balanced and low maintenance style that you could easily achieve at home. Apply a wax or pomade to add some shine.
---
Best Suited For: You guys who like to keep it short, with minimal styling. Works with all head shapes and most hair types.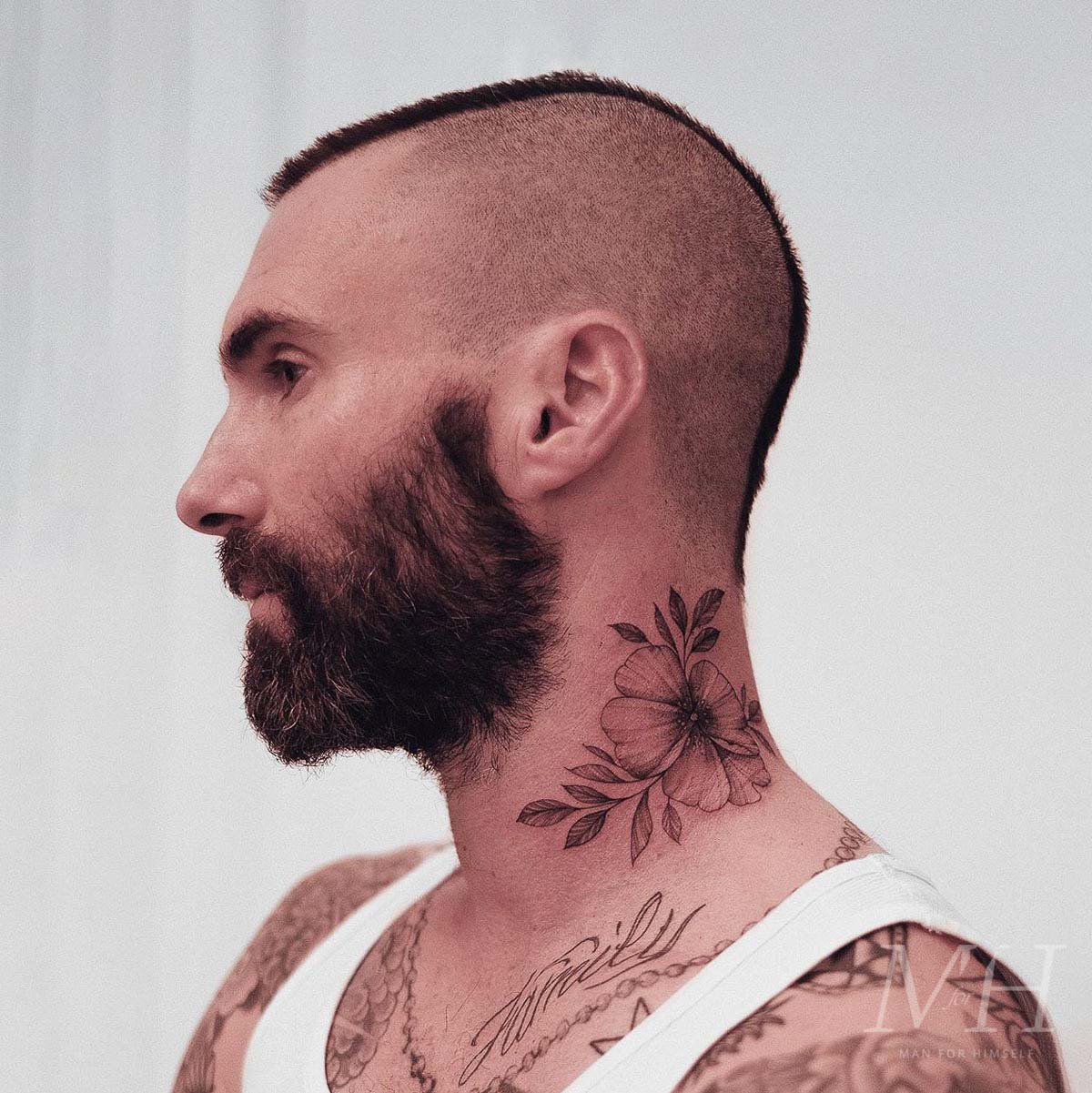 Instagram @adamlevine
5. Mohawk With Buzz Cut
Sides clippered. Centre left long
As seen on Adam Levine
The Mohawk is probably one of the more difficult buzz cut hairstyles to pull off. Saying that, Maroon 5's lead singer, Adam Levine, shows you exactly how it can be done.
This is definitely more high maintenance as you will need to keep the hair trimmed on the sides. Go to your barber for this style, so he can cut into the hair and leave a precise and evenly proportioned strip of hair down the centre of the head.
This Mohawk will differ to other typical mohawks by the central strip of hair kept short. To soften the look, go all out with the facial hair like Adam here.
---
Best Suited For: Those who love a punk-inspired look and want to try something different. Works for all face shapes.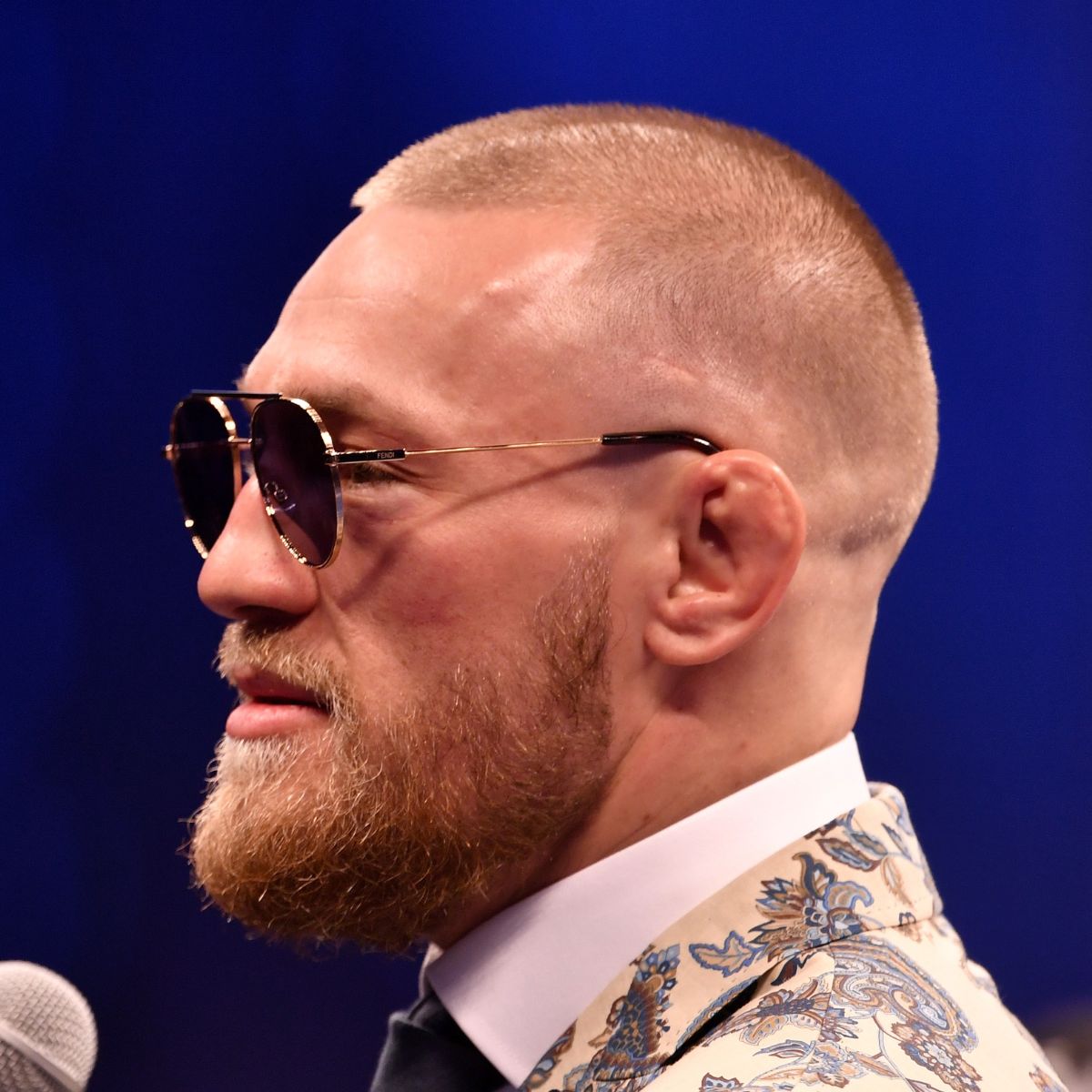 Jeff Bottari/Zuffa LLC/Zuffa LLC via Getty Images
6. Fade Buzz Cut
Clipper grade 0/1 on sides. Clipper grade 1/2 on top
As seen on Conor McGregor
You can actually have a fade on most buzz cuts, but the classic version of this particular fade style is that there is no hair around the ears.
For this hairstyle, the guard can be left off around the ears and should be clipped or razored right down to the scalp. It is then faded gradually, like Conor McGregor here, or more severely up towards the crown. The hair around the crown and on the top is then one uniform length.
The hair around the ears will have to be trimmed frequently. If it's maintained and precise, this can look great.
---
Best Suited For: Round or rectangular face shapes. Would be fine for anyone with slightly receding hair but need to have uniform growth all over.
Gabe Ginsberg/Getty Images
7. High And Tight Buzz Cut
Clipper grade 0 on back and sides. Top left longer
As seen on Drake
The High and Tight buzz cut also fits into the 'fade' category.
Rapper, Drake, is often seen sporting an extremely well-groomed and precise haircut. This particular style is almost verging on an undercut, but with very short lengths. Typically, this style is short around the back and sides and with more length on the top.
The High and Tight looks great with facial hair, as shown perfectly by Drake. And if you can't grow a full beard, stubble will do.
---
Best Suited For: Afro-Caribbean hair and for anyone who is looking to lengthen their face shape.