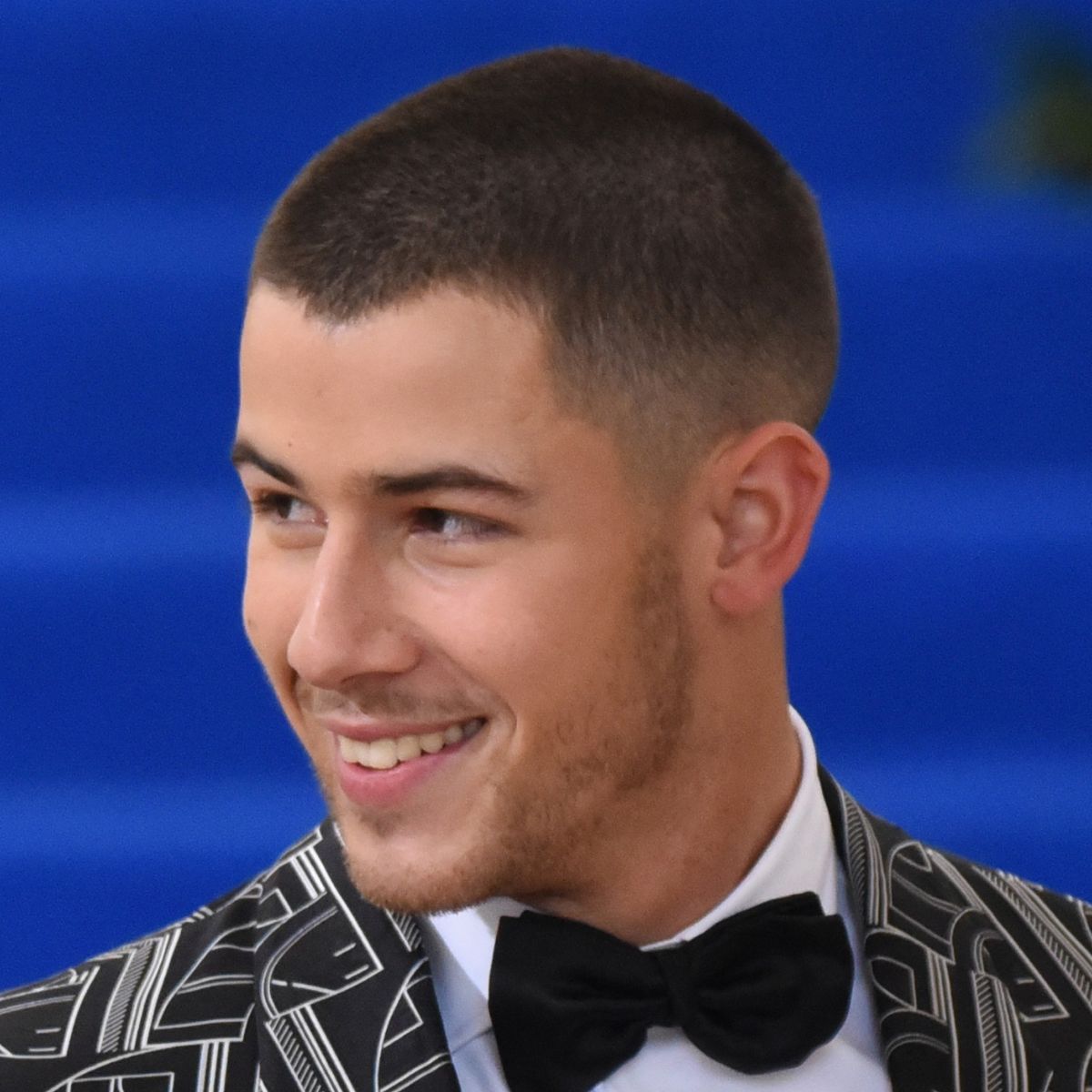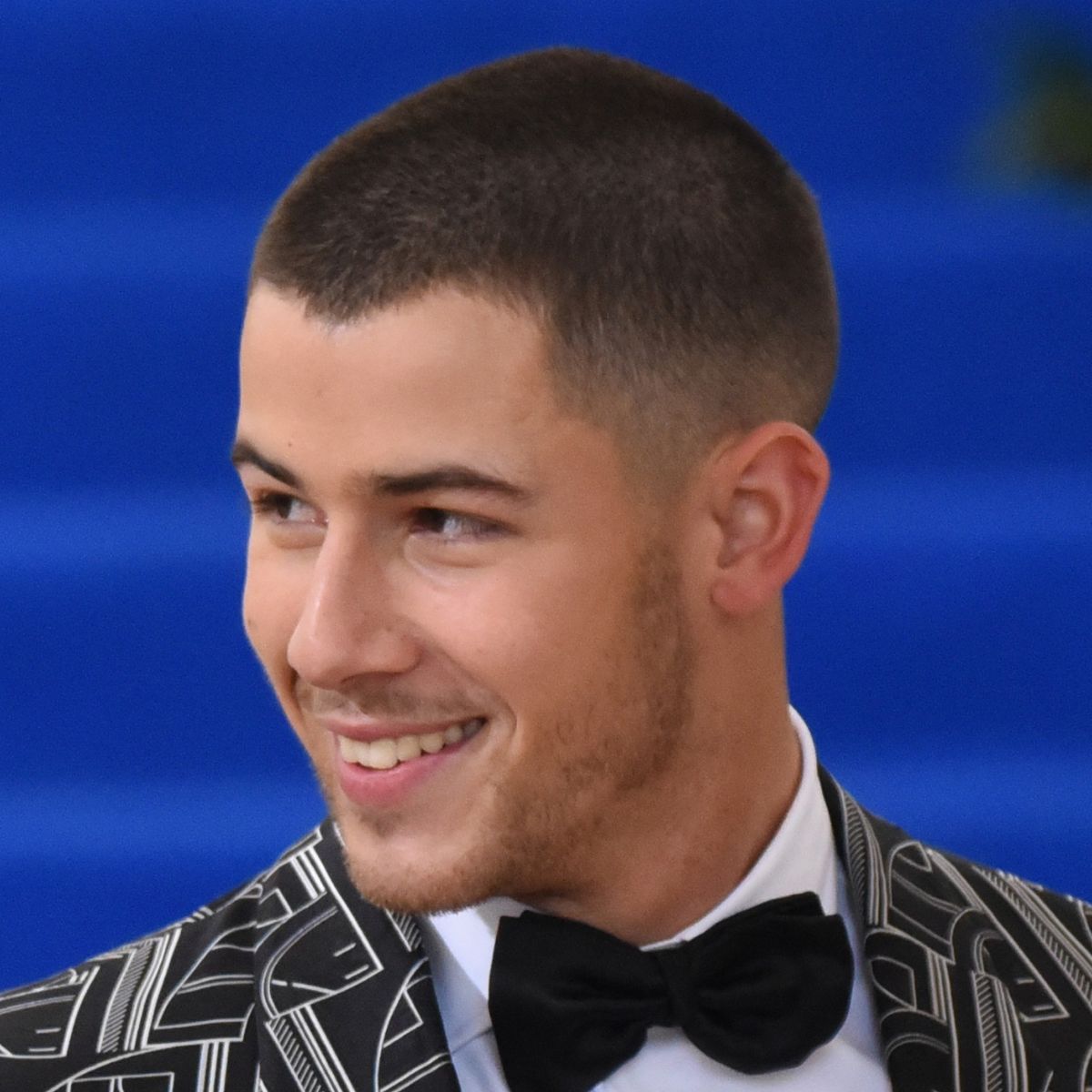 Nick Jonas: Buzz Cut
Jonas Brothers singer, Nick Jonas, has tried every hairstyle going. At the 2017 Met Gala, he walked the red carpet rocking a stylish buzz cut. Here, he has left it ever so slightly longer on the top so as not to have a completely shaved head.
MFH says
This is a more stylised take on a classic buzz. With a 1 fade into a longer top, it's a great way to show that you still care about your look. It will take a barber slightly longer but it looks really great!
Clipper grade 1 on the back and sides.
Fade up to a grade 2 (- 3) on the top.
Using clippers, either go for one length all over or you can fade up to a longer length on top.
If you don't want to have a complete buzz cut all over, start from a grade 0 on the neck and work up to a grade 2 or 3 on top.
Neaten the neckline, using detailers to remove any stray hairs.