We've all been stuck indoors, desperately waiting to see our barbers. Celebrities have struggled just as much as us normal folk and some have reached for the clippers to shave it all off.
There have basically been two options during lockdown; accept the length and grow it out, or scrap the lot and brave the buzz cut and shaved head.
Whilst we wouldn't recommend trying to cut your own hair at home, these celebrities prove that the more extreme option can look great. If you're going to do it yourself, please make sure you know how to use your razor!
Let us know in the comments below who you think looks the best.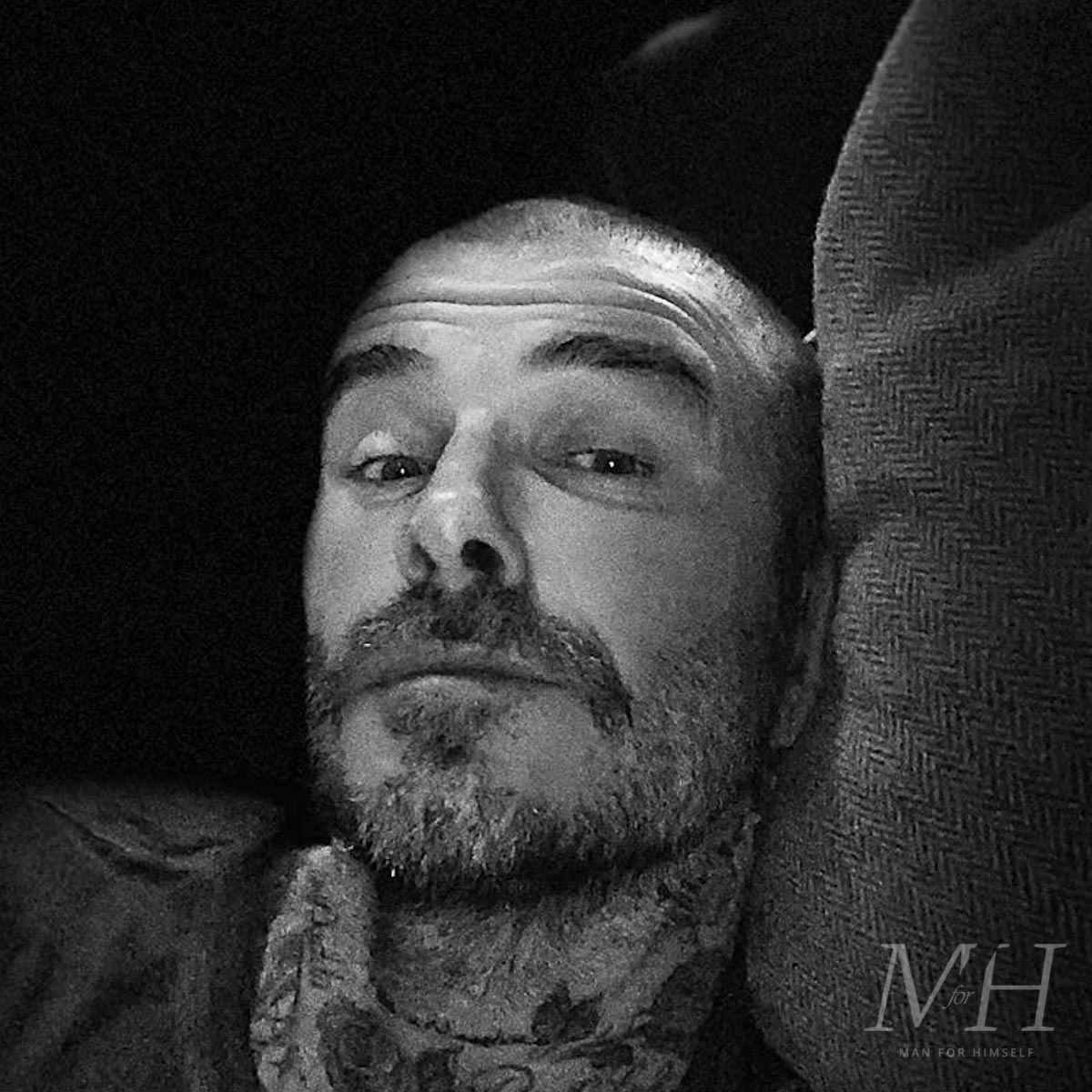 Image credit - Instagram @brooklynbeckham
David Beckham
It was quite a sneaky move at the beginning of lockdown, for David Beckham, as he didn't fully reveal his shaved head for a couple of weeks.
There has been speculation that the famous ex-footballer has possibly been going through a hair transplant. This hasn't been confirmed or denied but David has definitely confirmed his fully shaven, induction-style buzz cut.
He's tried and tested various hairstyles and haircuts over the decades, with some proving more successful than others. Who remembers those braids?! Anyway, we like David with an extreme crop and if he is in fact losing his hair, this look is definitely working for him.
Check out more of David Beckham's hairstyles here.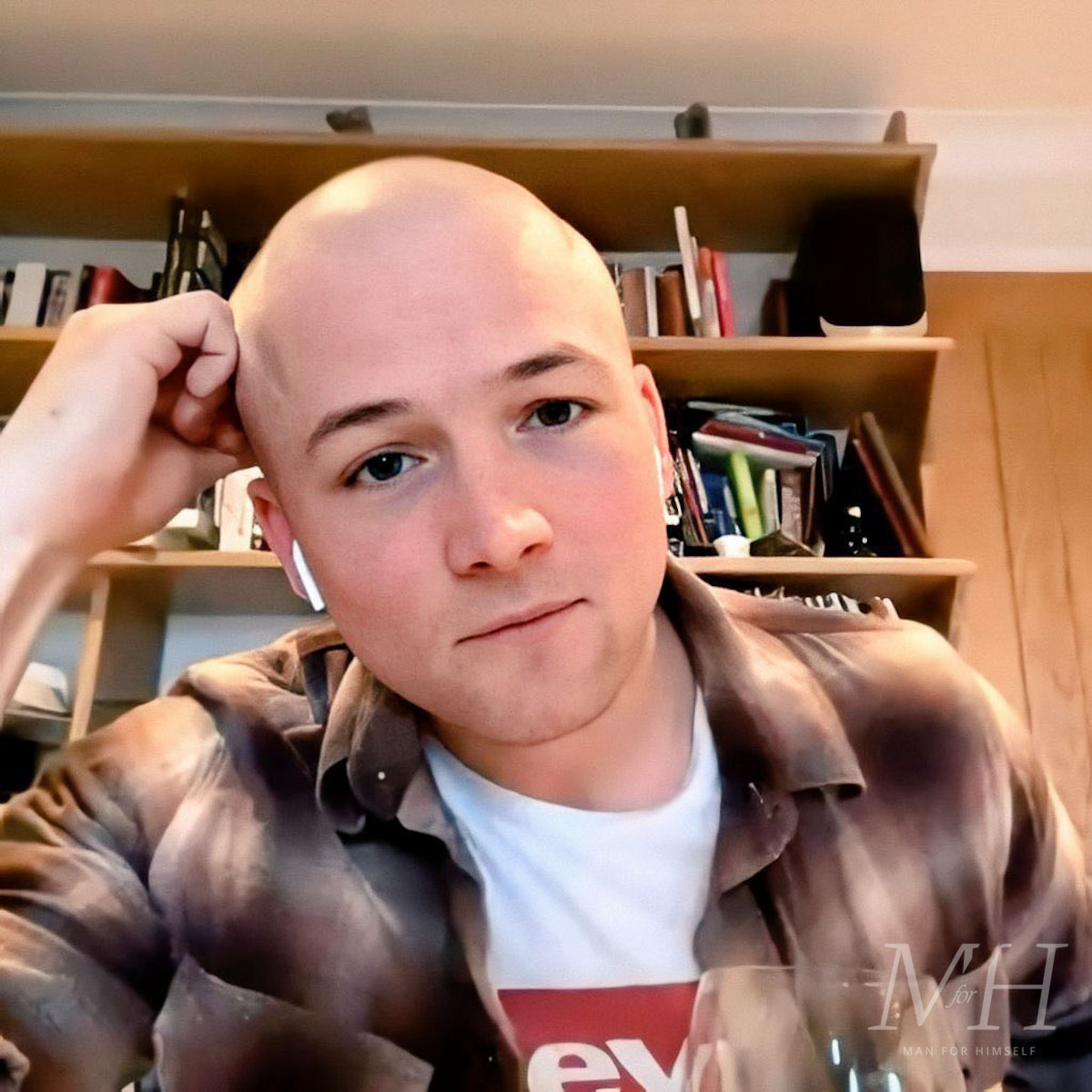 NHS Wales Livestream
Taron Egerton
Rocketman and Kingsman star, Taron Egerton, is currently sporting the most dramatic crop in this list of celebrity hairstyles. And it's been for a great cause.
He decided to isolate in his hometown of Aberystwyth for lockdown, and to payback to the keyworkers of the Welsh NHS, he decided to completely shave his head to raise money and awareness. He jokingly blamed the drastic look on the fact he hasn't been able to visit his barber – we're all there with you Taron!
Going for a complete shave is pretty brave and fortunately, he can pull it off. We think it will look slightly better when it starts to show a bit of growth/stubble, but when it's for such a worthy cause, it doesn't really matter what it looks like.
Looking back to his original hairstyle, he's actually got a touch of a widow's peak and relatively thin hair. So, keeping it short will work in his favour. You can read more about the widow's peak hairstyle here.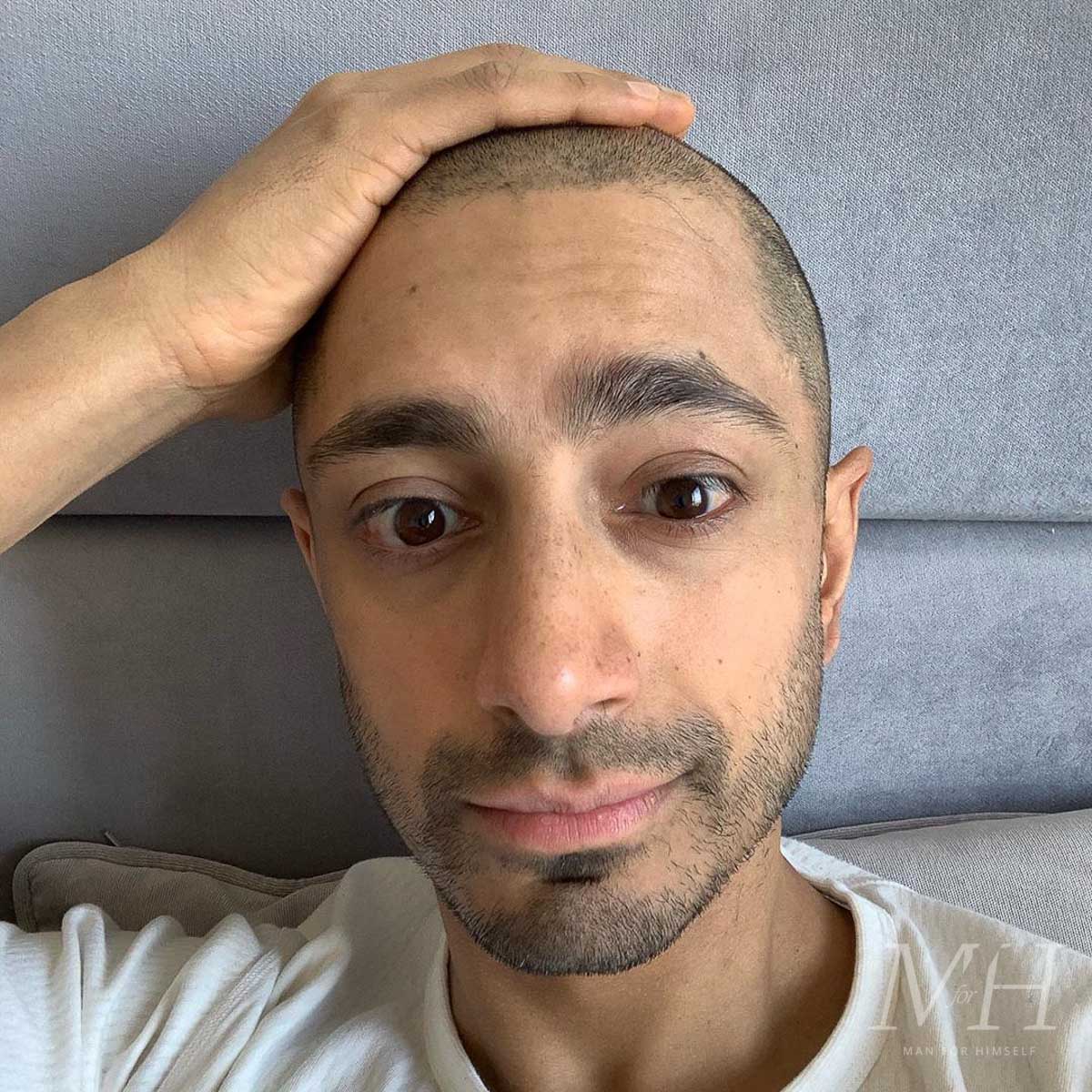 Instagram - @rizahmed
Riz Ahmed
Back in March, Hollywood actor, Riz Ahmed, was actually one of the first celebrities to take to Instagram and reveal his lockdown hairstyle. He went for the full-blown shaved head with the hair kept the same short length all over. Previous to lockdown he was sporting quite a decent head of hair, so it must have been a bit of a shock to get rid of it all.
Riz is fortunate enough to have a great shaped-head for such a short haircut. There is nowhere to hide with this look, so it preferably suits guys with a nice round head. If you happen to have any scars, it can still look cool, they just add a bit more character.
If you're going to try this look, keep a bit of stubble like Riz. This will provide a more mature, and slightly less dramatic, effect.
Cristiano Ronaldo
Another celebrity footballer who's experimented with his hair is Cristiano Ronaldo. This particular hairstyle doesn't fit into the shaved head category, however, he did ask his girlfriend to buzz cut the back of his head, which you can see on Instagram.
The top knot is another alternative lockdown hairstyle for those of you who have chosen to grow your hair out. Here, Ronaldo has gone for a bit of both, with a fading buzz cut around the back and sides, and his long length of hair disconnected on the top and tied into a top knot.
It's certainly a unique hairstyle and not for everyone, but if you aren't quite sure which way to go and don't want to shave it all off, then why not? Just make sure you keep it neat and tidy around the back and sides.
Twitter - @StephenGraham73
Stephen Graham
You've probably seen Stephen Graham in Line of Duty or This is England 90′. He's usually seen with a short hairstyle or longer on the top with it swept back.
During the beginning of lockdown, he let his son take his hair into his own hands and shave it all off. His son takes the brave move of going straight down the middle with no option to turn back! If you haven't cut your hair this short before, you might want to ease yourself in slightly more than this…
Stephen is another one who has an obvious receding hairline, so this extremely short hairstyle camouflages any evidence of this. He certainly won't need a haircut anytime soon.
Lockdown locks!!!! ??? pic.twitter.com/UgkBJykc1V

— Stephen Graham (@StephenGraham73) March 26, 2020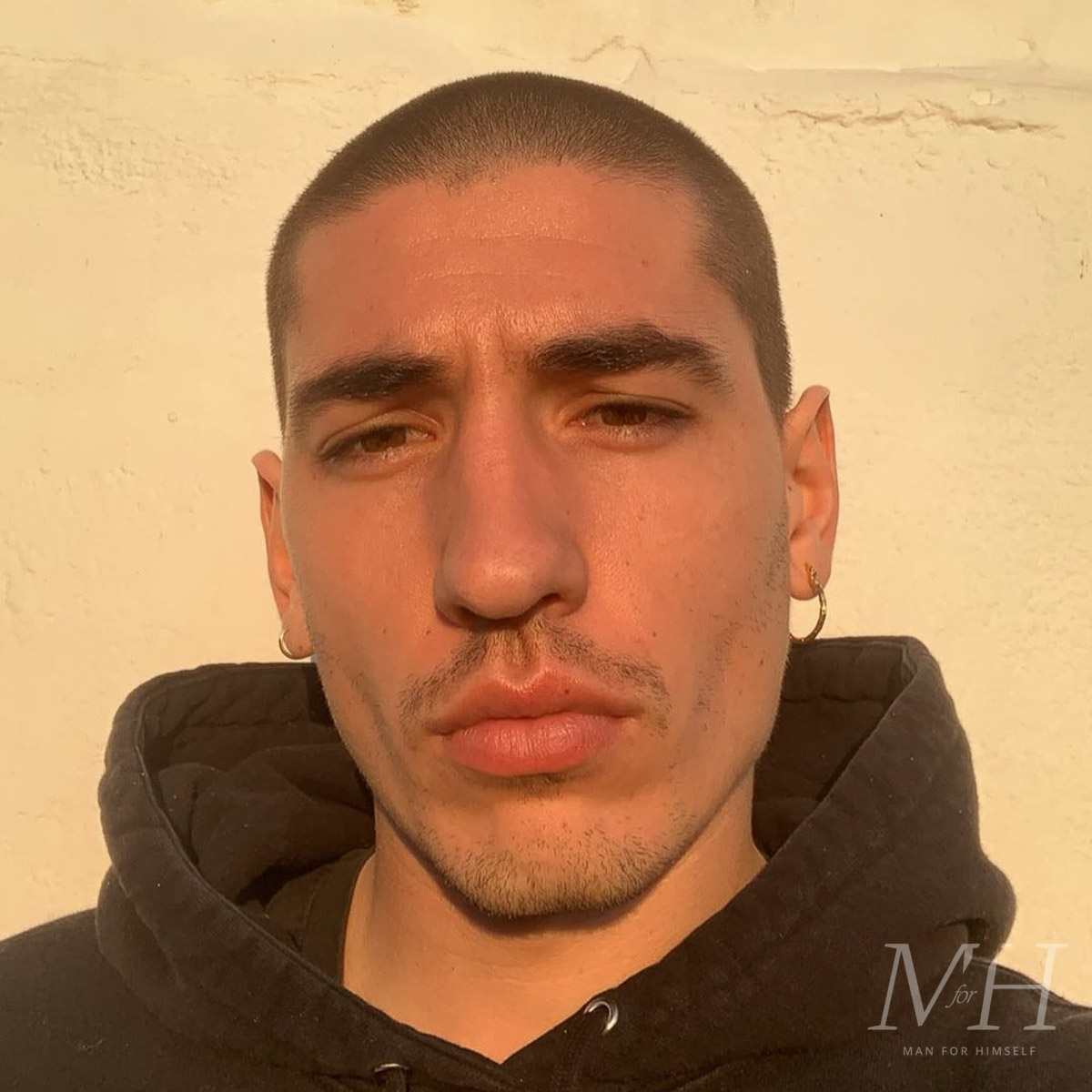 Instagram - @hectorbellerin
Héctor Bellerín
Arsenal player, Héctor Bellerín, is normally recognised for his thick head of long hair. He's previously worn it very long, just below the shoulders, but was more recently seen with a layered shorter haircut.
Well, he's taken it one step further, and a rather large step at that, by going for a very short buzz cut all over. This has come as quite a shock to fans and he does look completely different. Maybe he's had enough of that awkward stage of his hair growing out, and just bit the bullet during lockdown. The slight stubble in his facial hair adds a bit more interest and maturity to this look and with hardly any hair on his head, it further accentuates his attractive facial features.
During the hot summer months, this hairstyle will certainly keep any sporting star cooler whilst out on the pitch.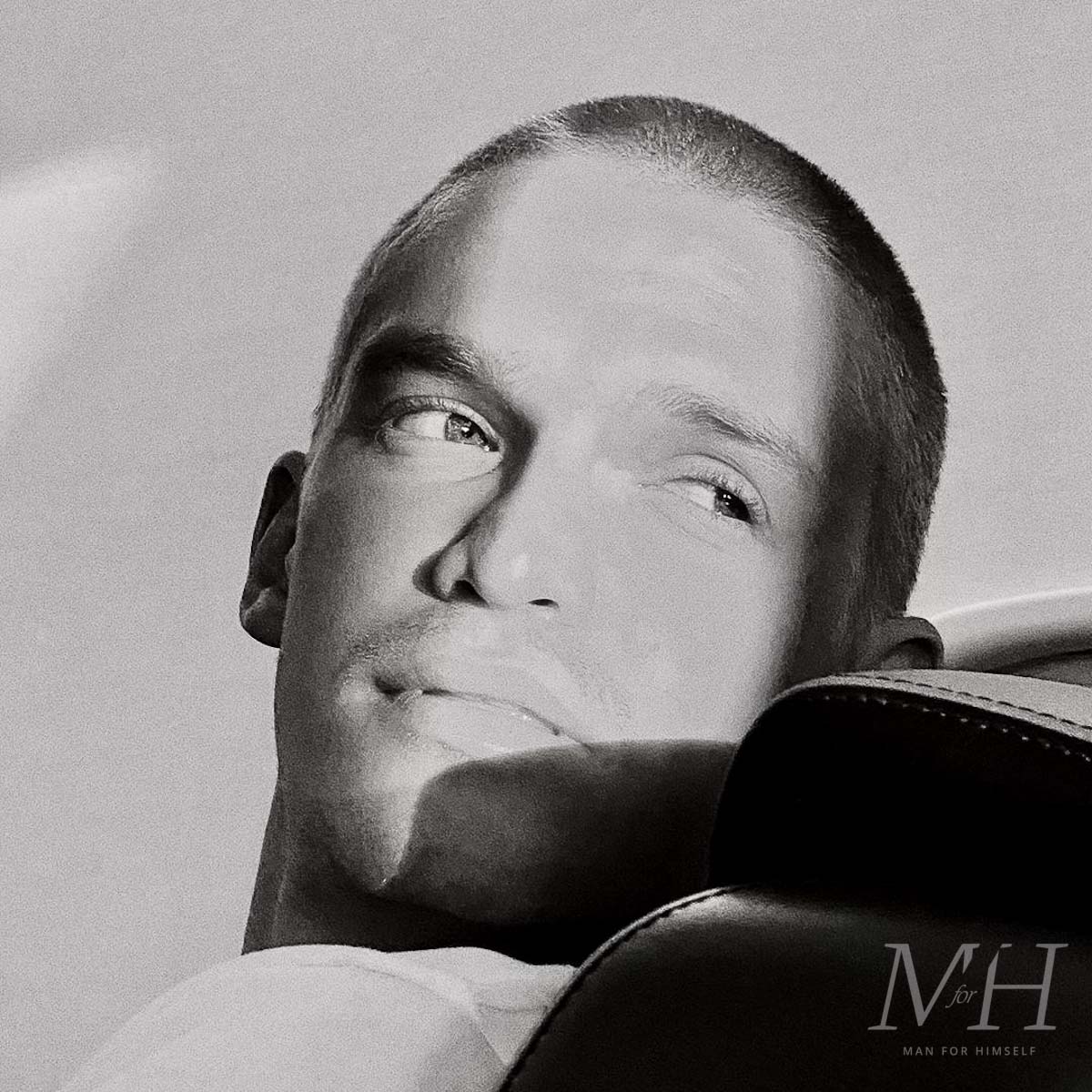 Instagram - @codysimpson
Cody Simpson
Miley Cyrus took the clippers to her boyfriend's hair at the beginning of lockdown. Cody Simpson could previously be seen with a rather luscious head of blonde hair. It was a relaxed surfer style that no doubt contained a fair amount of sea-salt spray.
He actually took to Instagram to ask his 3.9 million audience, "Shall I buzz it?". And buzz it he did, well, Miley did for him. They are becoming well-known for their spontaneous and slightly mad photos together, and you can actually watch Miley shave it all off here.
Singer Cody definitely has that 'model' look, with an extremely chiselled jawline, so there is no denying he can pull off this all-over buzz cut.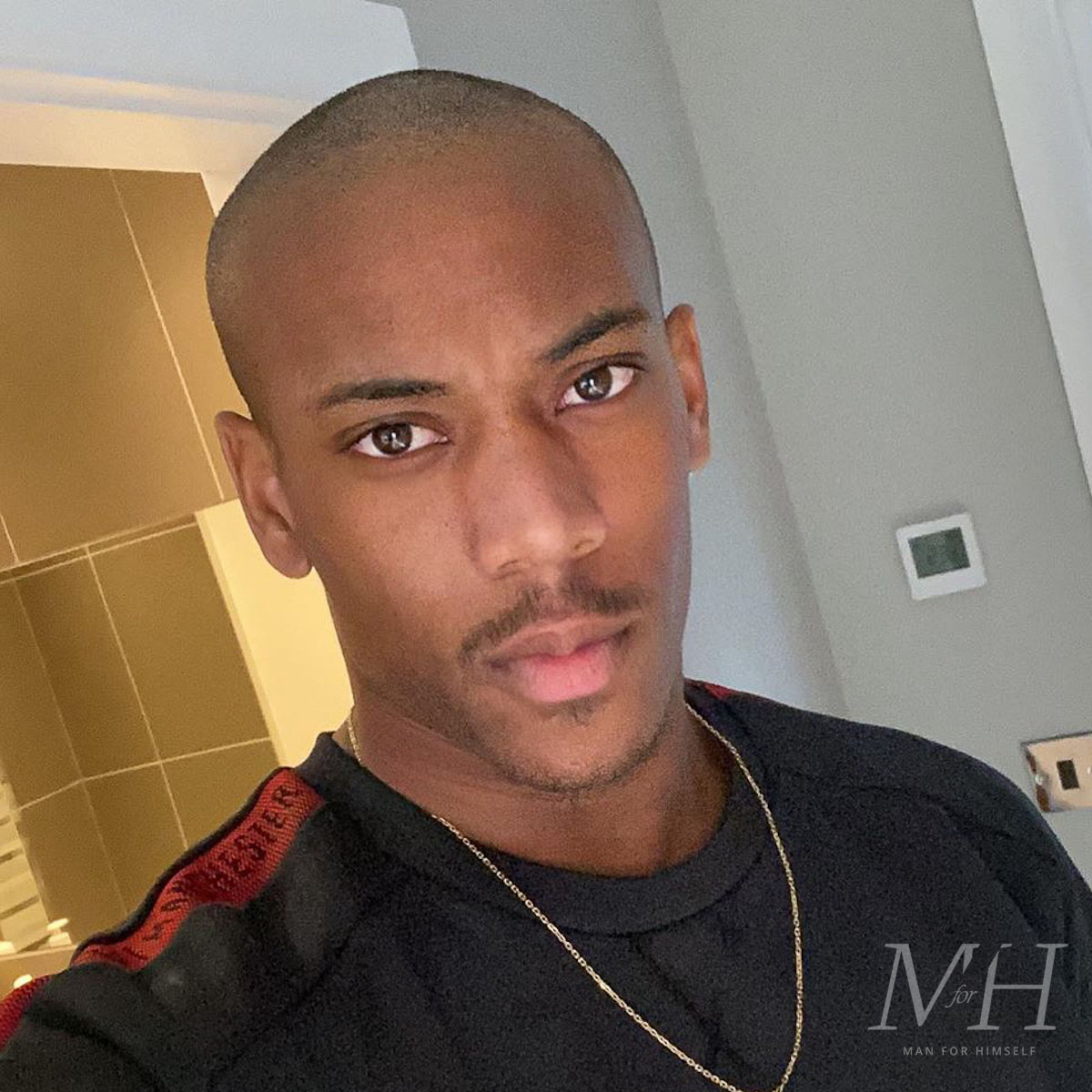 Instagram - @martial_9
Anthony Martial
There seems to be a trend in lockdown for footballers to embrace the short quarantine hairstyle. French, and Manchester, footballer Anthony Martial has followed suit with his shaved head.
His classic hairstyle usually involves a neat and tight skin fade, with his afro hair kept longer on the top. It's been a good look for him but not that adventurous. This is the first time Martial has shown this extremely short on social media, so again it was a shock for his fans.
He's also followed his fellow footballers by keeping a bit of facial hair, particularly the moustache.
Instagram - @aydafieldwilliams
Robbie Williams
Robbie Williams has rocked the buzz cut a few times throughout his career. It definitely seems to suit his character! And he's another celebrity who has decided to chop it all off during lockdown.
This is definitely one of his shorter haircuts, with the scalp fully exposed. He's actually starting to show some grey too, and we're always a fan of embracing the grey at Man For Himself.
His wife, Ayda, filmed Robbie shaving his head, in his bathroom, with an electric razor. There was no holding back, and he goes straight in without a guard. This isn't generally advisable… and if you want to go that extreme it's probably best you get someone to help you out to make sure there are no stray hairs left.
Tom Hanks
Tom Hanks proves age doesn't matter when it comes to a buzz cut. At 63 years old, the Oscar-winning actor revealed on Saturday Night Live that he has clipped it all off.
Unfortunately, both him and his wife Rita Wilson contracted coronavirus whilst they were over in Australia. Luckily, they are both survivors of the virus and he certainly looked back in his prime during his piece on the comedy sketch channel.
Considering, his age, Tom actually has a pretty decent head of hair! There is clear evidence of a receding hairline, but he rocks the grey hair. Cutting it so short has worked surprisingly well for him and for anyone with an obvious receding hairline, or very patchy thinning hair, a buzz cut can be the perfect solution.