We are living in an unprecedented time. A time where we are living our lives from day-to-day and hanging off the every word of our national governments.
Above all, your primary concern should be to keep yourself safe and well; and to protect those around you by staying inside. We're all in it together.
But with all this going on, we can't help but think about what's going on with our hair. From a patchy skin fade to an overgrown classic cut, we're all thinking about what we can do without our barbers.
Unless you're living with a barber or want to try giving yourself a haircut (eek!), you have two options:
Shave your head; or
grow your hair out.
Here's the arguments for and against each…
Shave Your Head
Shaving your hair off may seem like the obvious solution to a grown out hairstyle, but think very carefully before you do it.
We are likely to be without our barbers for at least another 3 weeks. Can you wait that long? Do you have the patience?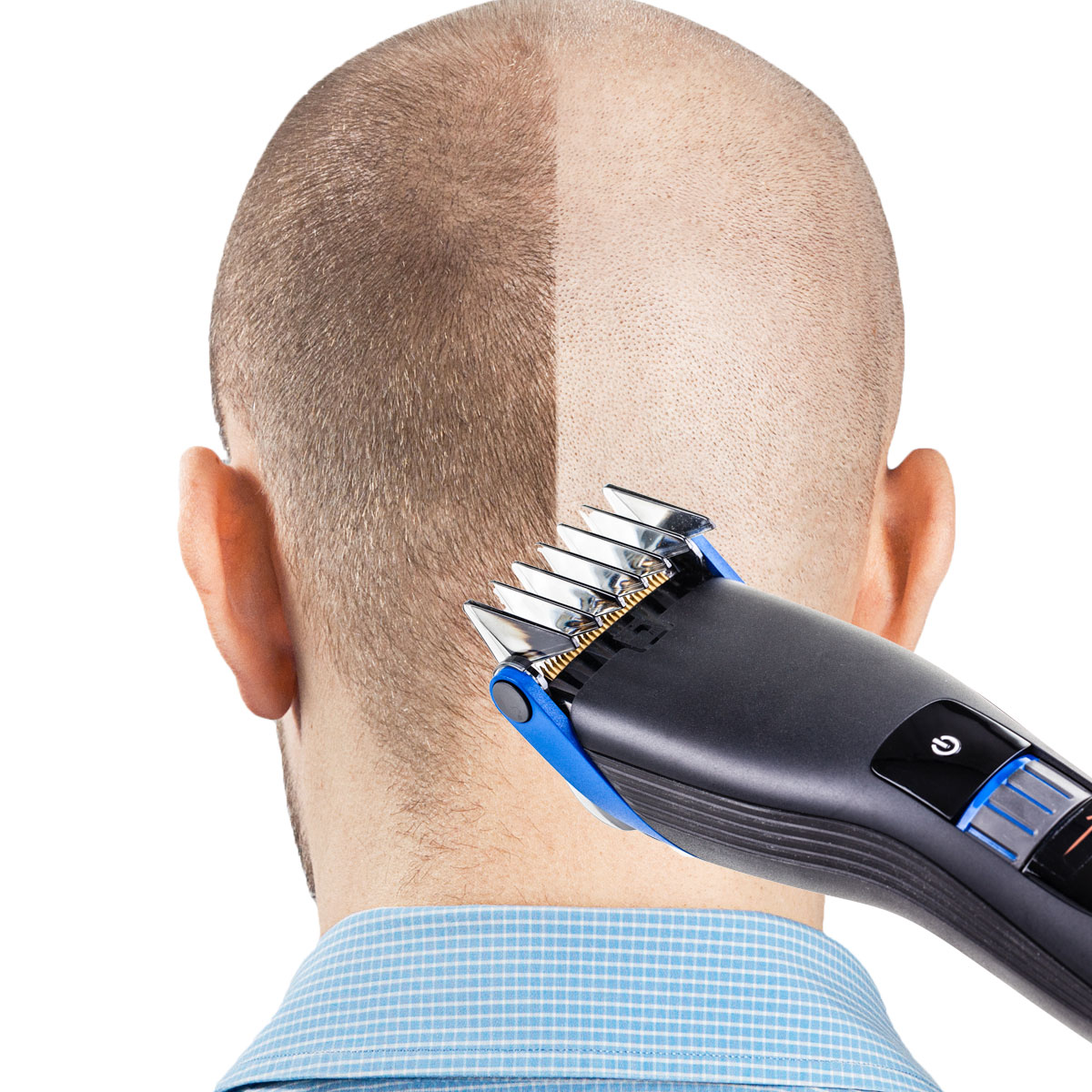 Shave Your Head: Do It!
It's easy. Just grab a set of hair clippers:

set them to a grade 0 (bald), 1 or 2 and run them across your whole head.

Your hair will be all one length and look neat.
It's the perfect opportunity to try out a skin head! If it doesn't look right, you have the, "I did it in lockdown," excuse.
You can decide how often you shave it. No barber appointments, no waiting.
It's a fresh start – cutting out any damaged or over-processed (from dying) hair.
If you're starting to lose your hair, now is the time to embrace the skin head. No more receding hair line or bad patches.
Shave Your Head: Don't Do It!
It's a big change. If you've been thinking about this for some time, it's likely that you're really into your hair.
It's low upkeep, but it still needs upkeep! You will need to continually shave it, to keep it looking neat.
If you decide you don't like it, you will have to go through the awkward stages of growing it back in.
Think about your barber. They will need your support (and money!) when this is all over.
Grow Your Hair Out
On the flip side, this time of isolation and lockdown, could be the perfect [forced] opportunity to grow your hair out and try a longer style.
Is there a style you've been lusting after? Or a celebrity hairstyle you've been desperate to try? Now might be the time!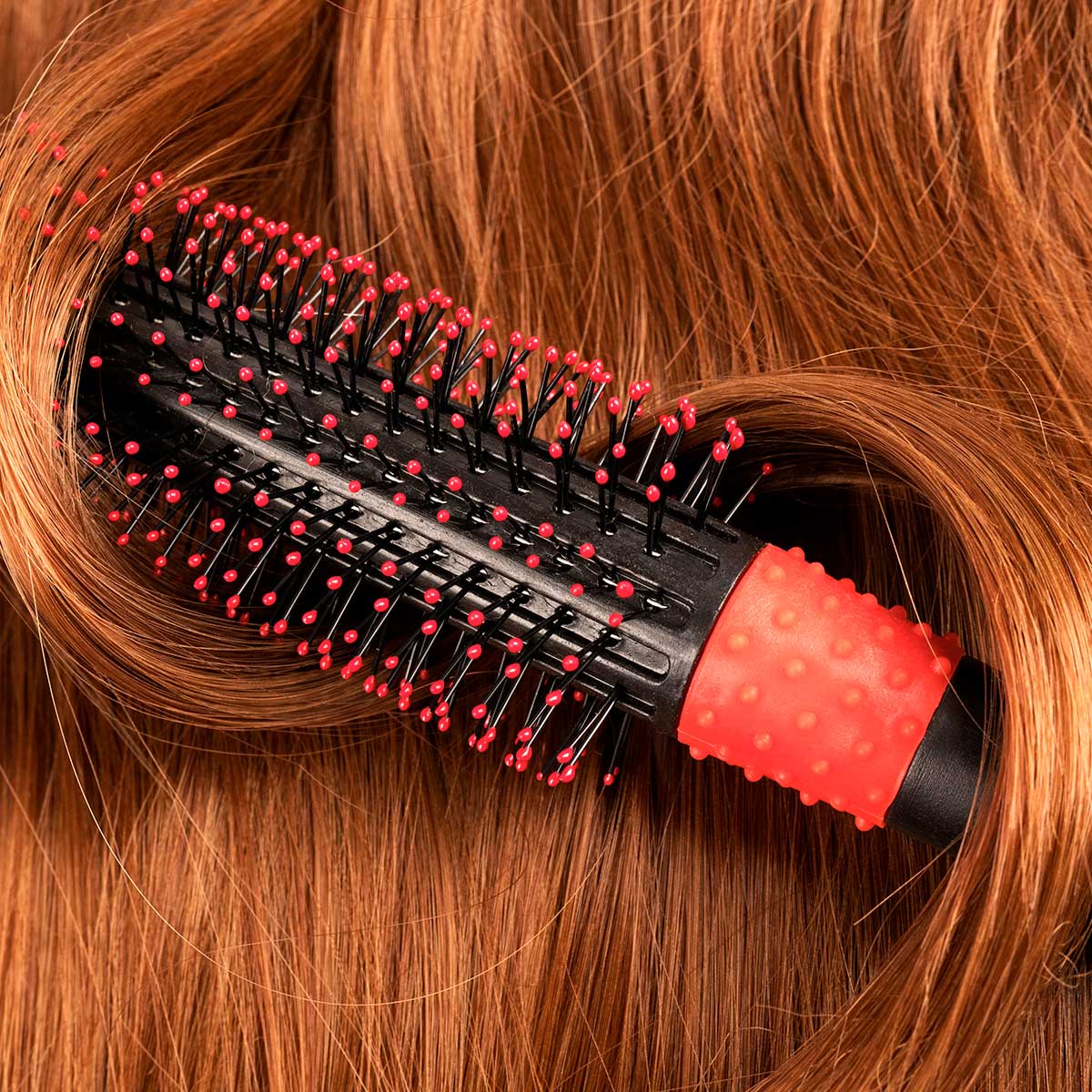 Grow Your Hair Out: Do It!
After the lockdown period, you will have the perfect hair canvas to choose whatever hairstyle you want from your barber.
You can use this as an opportunity to give in to your hair. Let it do its thing. This is a time of no judgement! 
If you're unhappy with how it looks, just wear a hat!
Grow Your Hair Out: Don't Do it!
It's likely your hair is going to look unkept for some time. It will hang over your ears and your neck will look pretty messy.
So… Shave Your Head Or Grow Your Hair Out?
Listen, I can't tell you what to do. It really is up to you.
But if I could give you any advice, it would be:
Give it a week. See how you feel about the situation next week.
If you're going to shave your head, do it in increments;

Start with a high grade on your clipper and work down until you're happy.

Use this time as a period of reinvention and self-exploration. Shaving it off or growing it out is exciting! Try and enjoy it.
Remember, we're all in it together. In the grand scheme of things, your hairstyle is really not that important. Look after yourself and protect those around you.