London has some of the best men's barbershops in the country, with some seriously talented barbers to suit. These guys really do know their craft, and we are very lucky to have easy access to their grooming services.
With so many great barbershops out there, it can be a bit blinding as to where to go in London. It does depend on the type of guy you are, the cut you want and the kind of experience you are looking for, but we've tried and tested and fair few and picked out some of the best barbers in London.
So, if you live in London, or are just visiting, these 5 barbershops are the ones you need to go to, and here's why.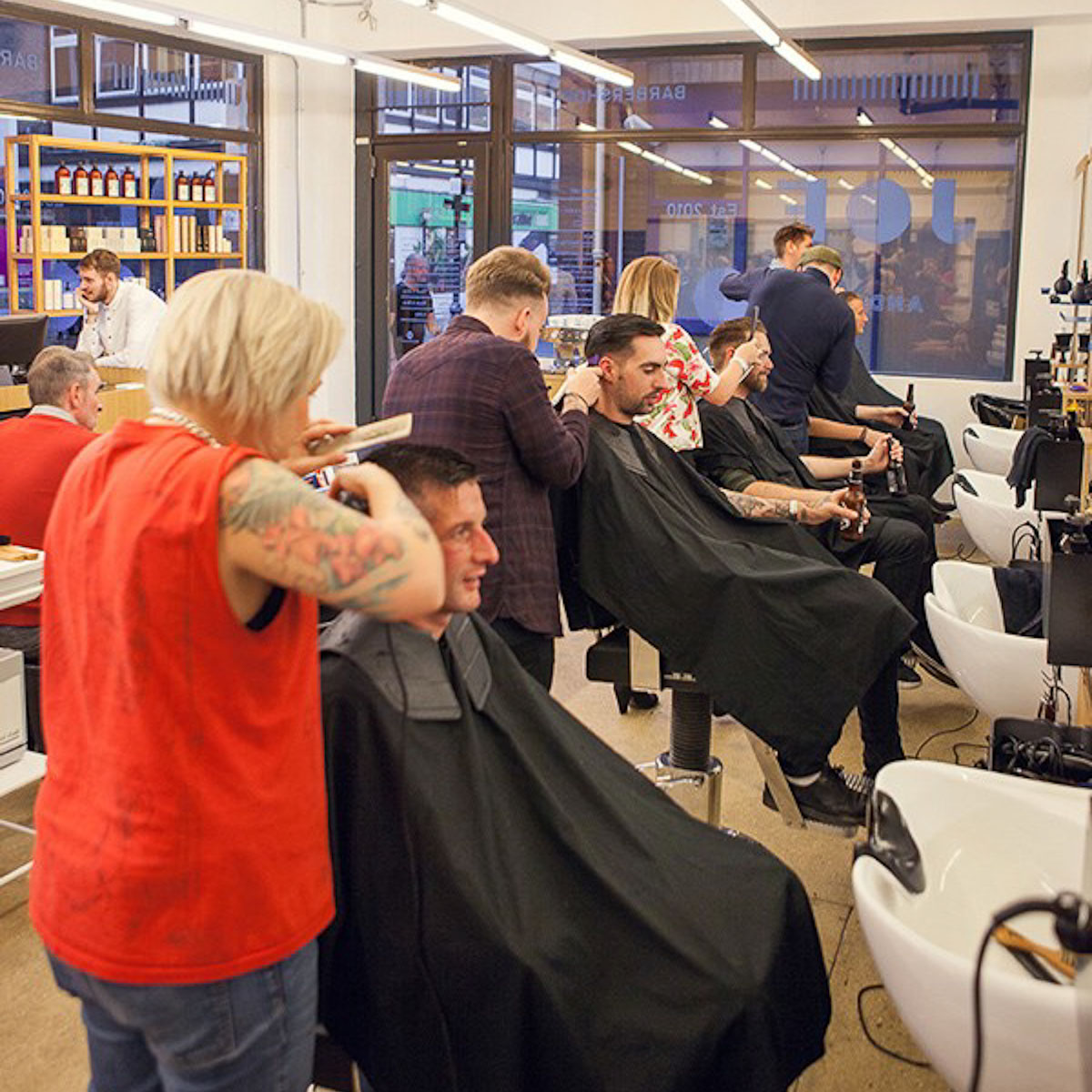 5. Joe & Co
'Welcoming Atmosphere'
In at number 5 is Joe & Co. Men's celebrity men's hairstyling opened their first barbershop in 2010.
As soon as you walk through the door, you can expect a warm welcome, drink straight in your hand and some great chat. All the staff are extremely friendly and make you feel very comfortable.
They have a great team of specialist hairdressers and barbers who are on hand to give you all the advice you need on whatever haircut and style. If you are looking for something fashion-forward and 'bang on trend', this is the place for it. Check out one of our recent haircut videos where we had Matt Tharp from Joe & Co in the Man For Himself studio.
Prices for a haircut start at £48. Have a quick hairline tidy for £17.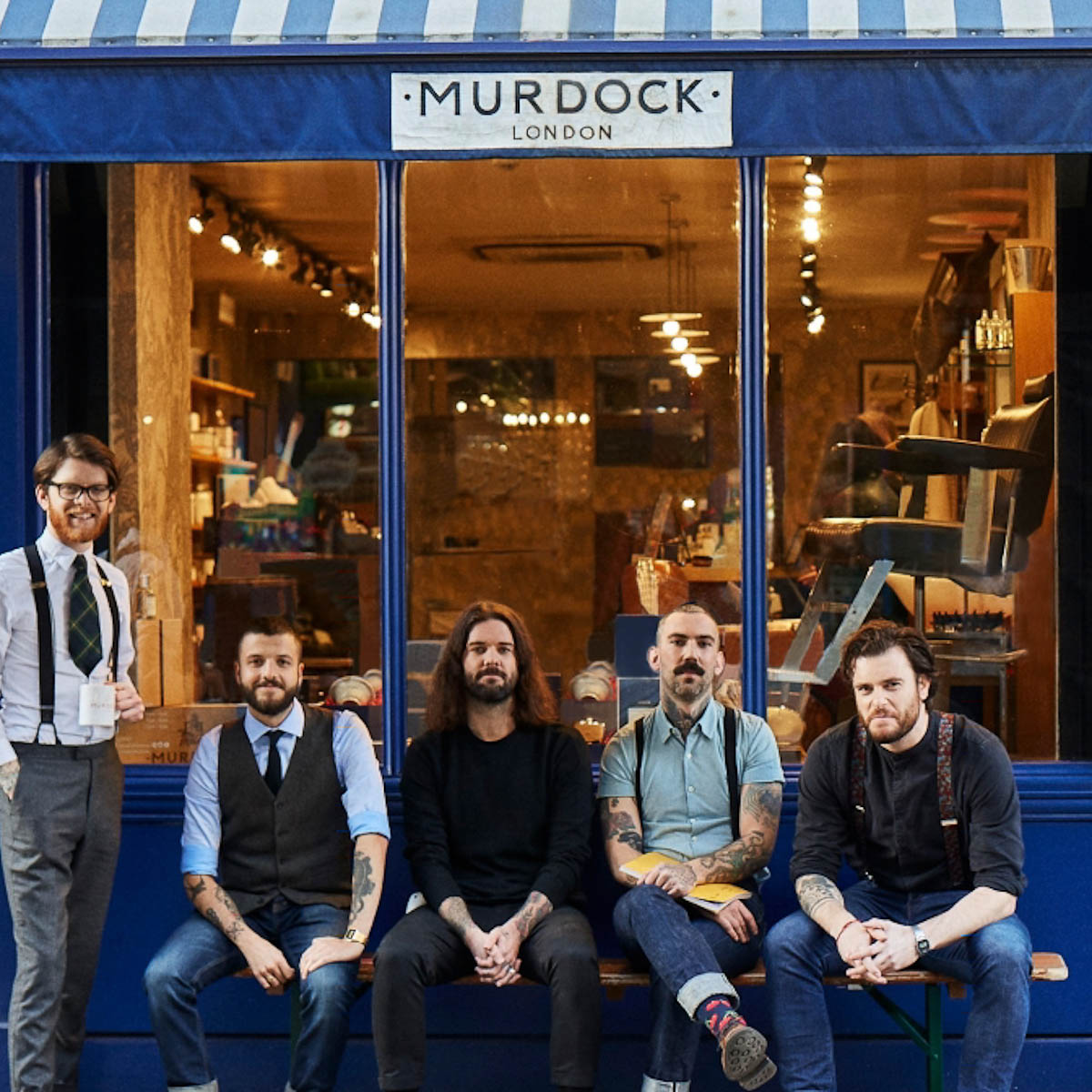 4. Murdock London
'Gentlemen's Barber'
There are four Murdock London barbers in the centre of the city; one in Soho, Covent Garden, Shoreditch and Chelsea. For any New Yorkers, there is one in Manhattan as well.
We think Murdock London is the epitome of gentlemen's barbers. From the moment you walk in, to the whiskey in your hand whilst sitting in their traditional leather barber chairs, and you know you are in good hands.
They have a great range of services from classic beard trims and wet shave, to a tidy up restyle. As well as their own products.
Their space on Brewer Street is particularly comfortable and the people working their know their craft. We recently had their Head Barber, Ben Vowles, in the Man For Himself studio who did an amazing job on some long and thick hair.
Haircuts at Murdock London start at £45, with a back and sides is from £36.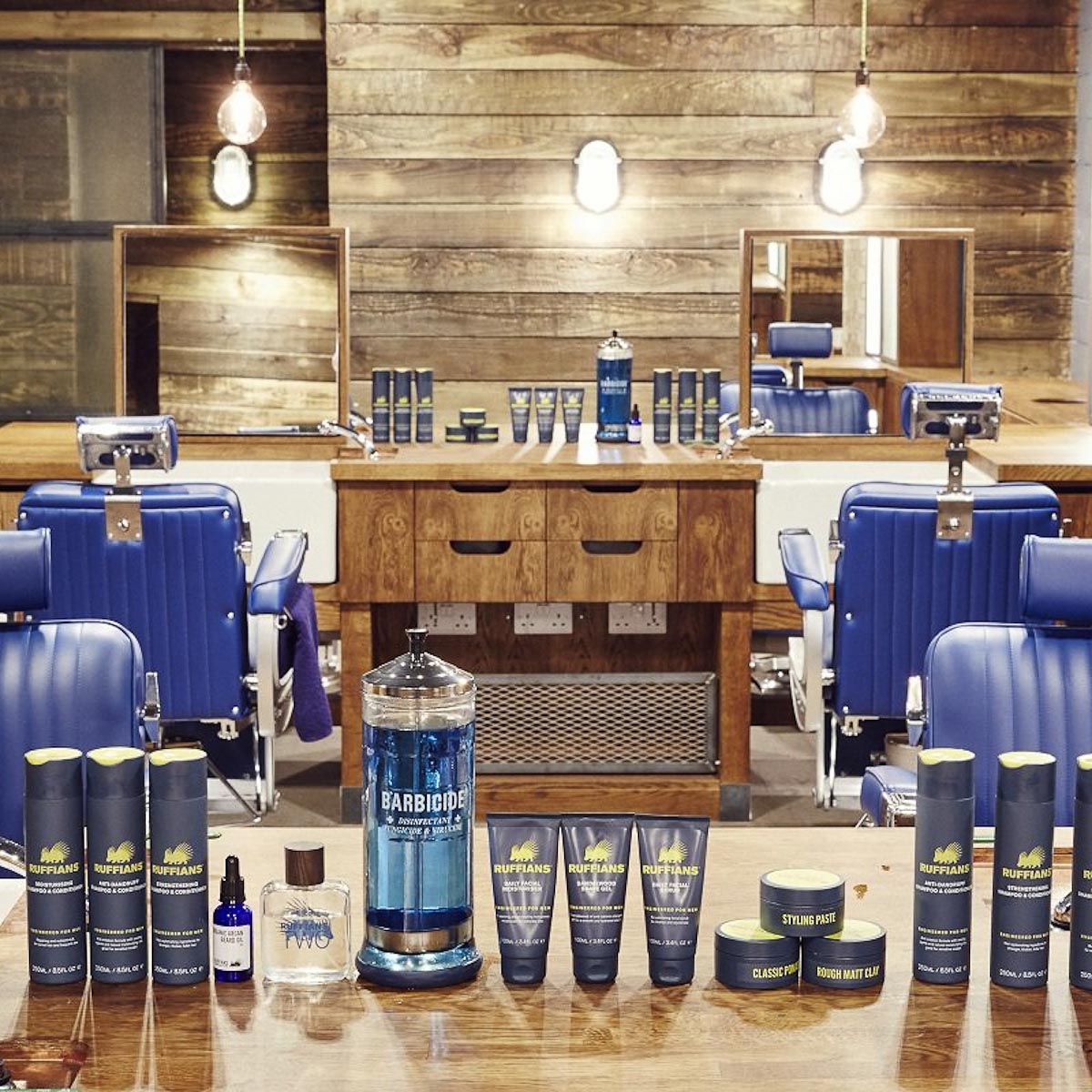 3. Ruffians
'Accessible Luxury'
Starting out in the West-End of Edinburgh in 2020, Ruffians moved down to London in 2013. They now have barbershops in Covent Garden, Soho, Marylebone, and Shoreditch.
This barber was set up with the intention of creating the best customer service, but they are also all about providing a high-quality experience. Inside, their barbershops certainly have a unique design. The one in Covent Garden has an almost countryside chic vibe, with a fireplace, wooden logs, antlers on the wall and a great bar.
As guys we should enjoy more of the whole experience of coming to the barber. So come here for an amazing cut, beard and moustache trim, as well as some well-earned 'down time'.
Ruffians men's haircuts start at £58.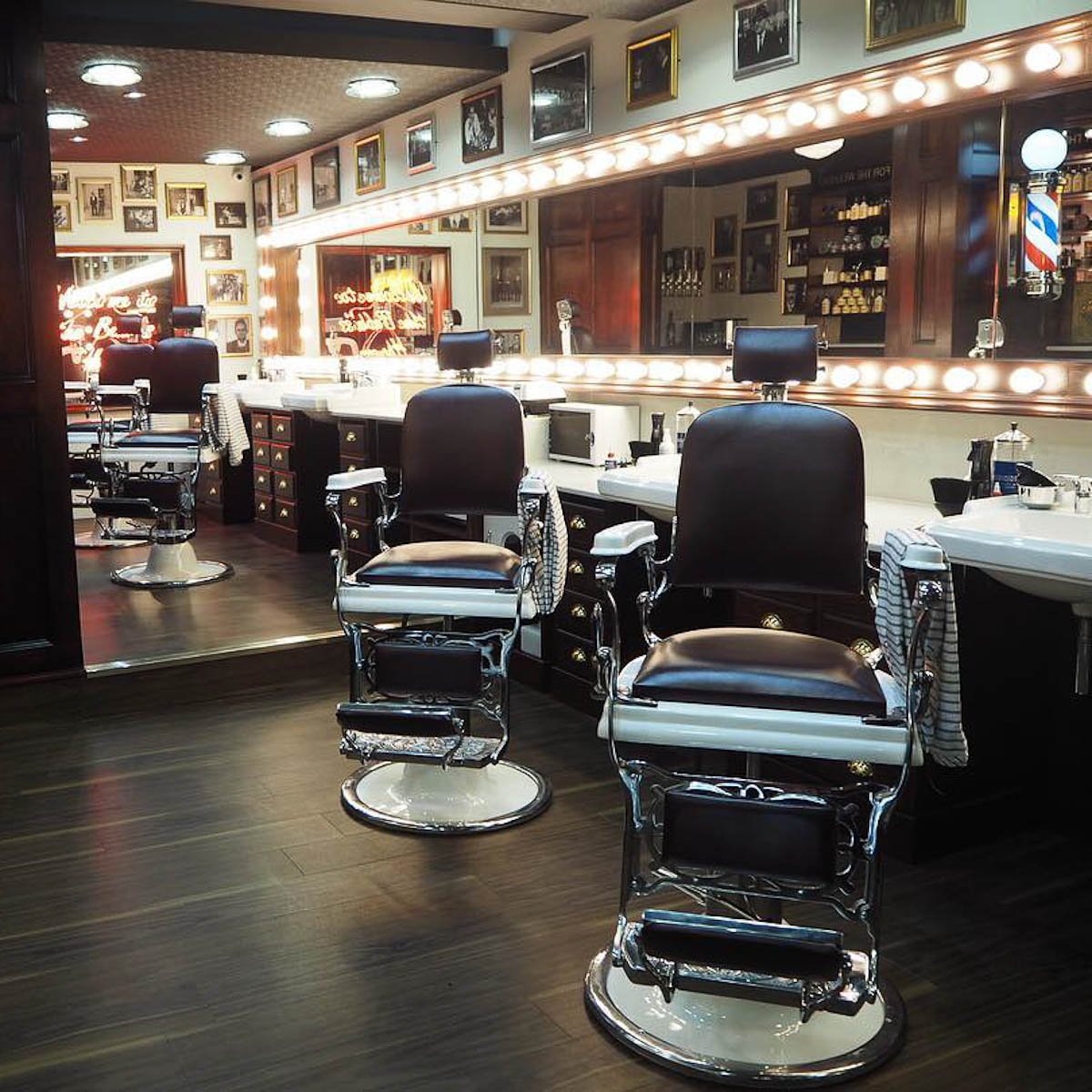 2. Barber Barber
'Traditional Values'
We recently had the owner of Barber Barber, Johnny Baba, in the Man For Himself studio. He did a mod-style haircut as well as answering some of your hairstyle queries on Ask The Barber. He set up his barbershops with the aim of providing a service using a team of highly knowledgeable barbers.
Whilst in Man For Himself, he spoke about the importance of getting a seriously good traditional cut. You won't find a single fade in Barber Barber and he believes hair products are really the final polishing part of a haircut. You can use a great product, but you need to have a great haircut to start off with.
There are Barber Barber barbershops across the country; including Manchester, Leeds, Birmingham, and Liverpool, as well as one in Shoreditch.
It's like walking into a different world when you walk into Barber Barber. Their Shoreditch brand almost has an old school Hollywood-era feel to it, with black and white photos and classic barber chairs. Even the people who work there look cool.
Go for a clipper cut at Barber Barber from £24, or a classic cut from £36.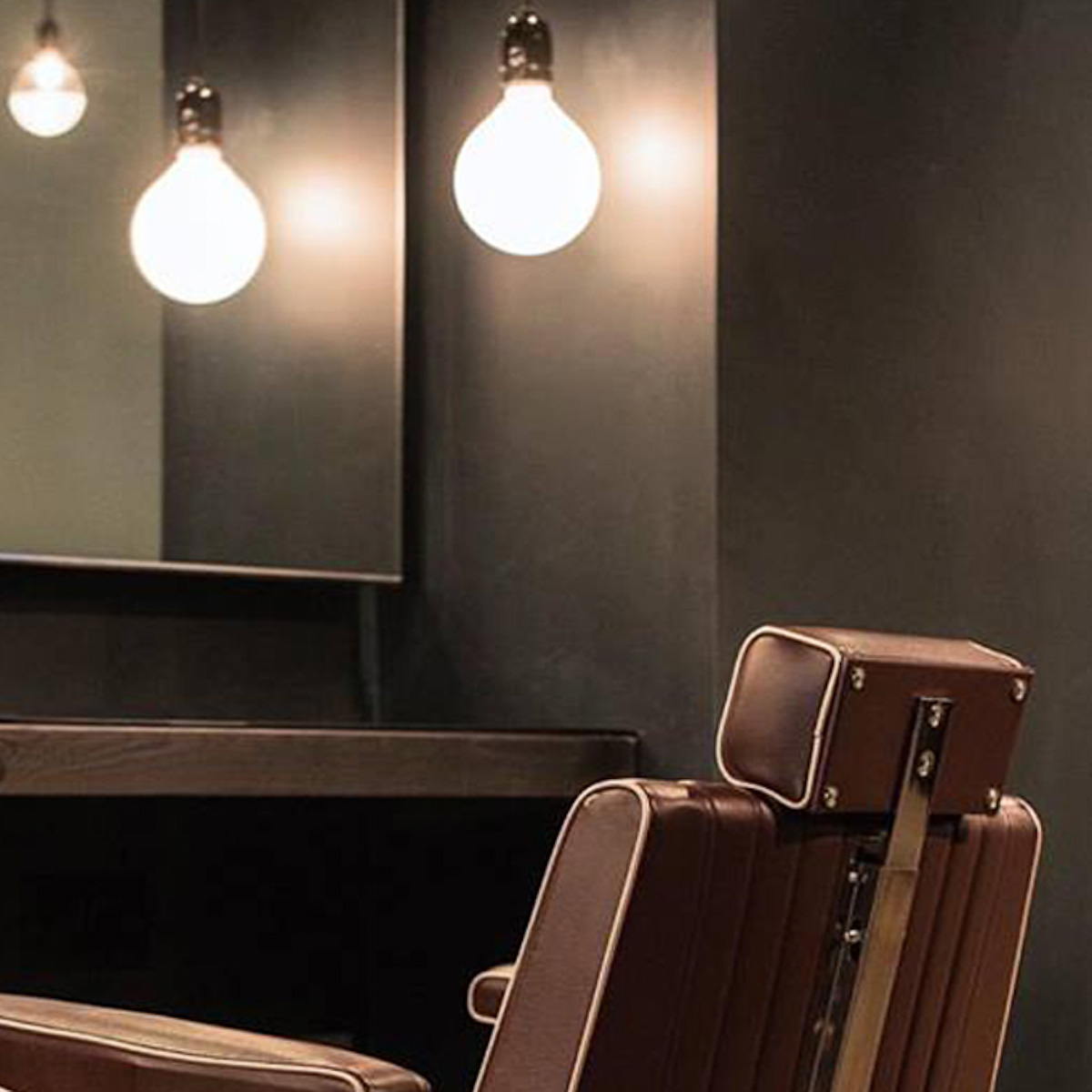 1. Manifesto
'Technical Cuts'
Manifesto an absolute favourite at Man For Himself and one that we feel very loyal and faithful. Hence taking its position at the top of the list.
If you follow us on Instagram, you will have seen that Manifesto is visited regularly.
This barbershop is very forward-thinking in the men's haircutting space at the moment. They are very much about the detail when it comes to the cut and each of their barbers is at the top of their game.
In the consultation, the barbers will walk you through the haircut to help find the perfect hairstyle for you. They will also talk about the products they intend to use. At the moment they are using Davines.
For each cut, they will make you feel extremely comfortable with their technical skills and there is no doubt you will be happy with the whole service and process.
Manifesto originally started out on Leather Lane, in Holborn. They now have a very cool, stripped-back, minimal space in Coal Drops Yard, up in Kings Cross.
If you pop in for a classic cut or a full treatment, ask for our personally highly recommended barbers, Rino, Mickey or Dylan.
Manifesto haircuts start at £48, with an express tidy up from £25.