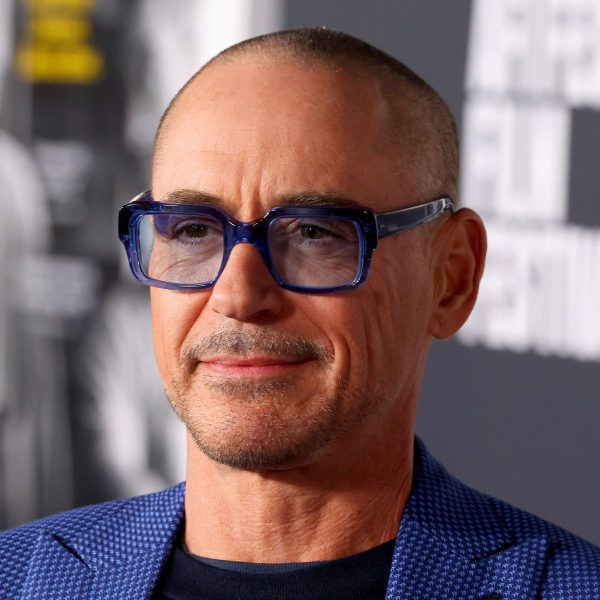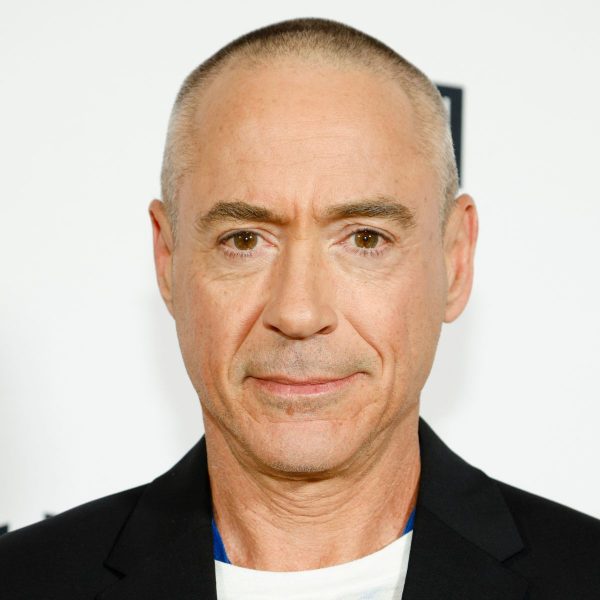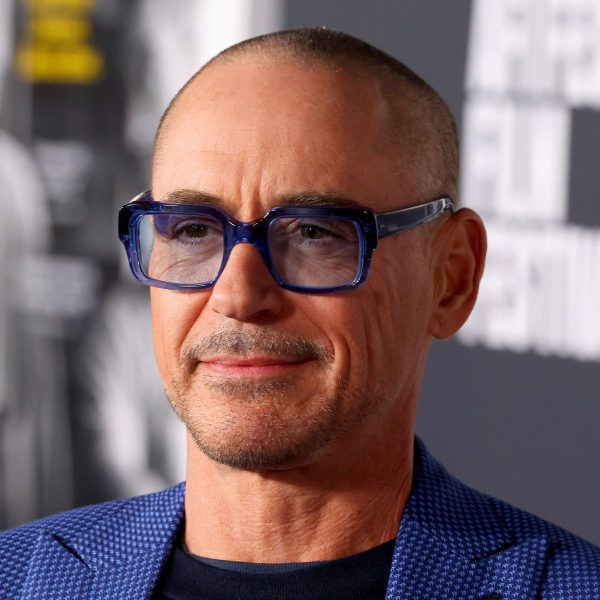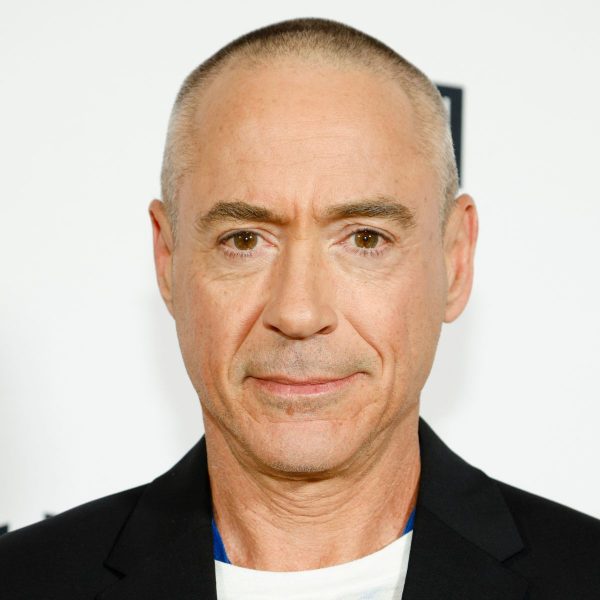 Robert Downey Jr: Shaved Head
The Ironman star is usually known for his thick thatch of brown hair, so Robert Downey Jr's shaved head was quite the red carpet moment recently.
And he's yet another Hollywood hotshot repping the 'Power Bald' movement. Keep reading to find out more…
MFH says
There's a sweet story behind Robert Downey Jr's shaved head – he shared a video on Instagram over Halloween of his kids, Exton and Avri, shaving all his hair off prior to beginning his new role on The Sympathizer because he didn't want to wear a bald cap for filming.
"The things we do for our work… and our kids," he wrote. "#Sympathizer set ready."
The new look made him the newest poster boy for the 'power bald' movement. Say what?
"Someone who is power bald, it's about the self-confidence in which you carry yourself," Roger Bennett, who co-hosts a  podcast called Men in Blazers (alongside fellow baldie, Michael Davies) told menshealth.com.
The pair unofficially coined the phrase in around 2016.
Other big names repping the power bald movement include Dwayne Johnson, Travis Barker and Donald Glover to name a few.
MFH reckons it's time for the power bald phrase to become common parlance so more people feel empowered to embrace the shave…
Robert Downey Jr's shaved head inspired you? It's probably best to get it done professionally the first time and get some top tips for avoiding any cuts or ingrown hairs.
If you're shaving your head regularly (Robert's hair will need to be shaved every few days), use an exfoliating brush on your scalp first, which preps the scalp and helps stop ingrown hairs.
Use a shaving cream that is moisturising and lathers nicely but avoid using a foam – it's that's too harsh and drying).
Make sure you apply it with a lathering brush – it also massages the scalp and encourages blood-flow, which helps essential nutrients reach the and lifts the hair follicles to get them in prime position to be shaved.
Experts recommend the Braun Series 7 if you're new to shaving your head as it'll help you avoid nicks and cuts.
Shave very gently – and try going against the grain of the hair.
Rinse the razor every few strokes so it doesn't get clogged.
Remember that if you want to go over your head – or any particular area – a second time, reapply shaving foam.
When you've finished, wash it off and towel try gently.
Then apply a light, but nourishing moisturiser.
Robert Downey Jr's shaved head might not take much styling, but it takes regular shaving – expect to do it every two-three days if you don't want any stubble showing.
If you do have any bumps or ingrown hairs MFH recommends Jack Black Razor Bump and Ingrown Hair Solution. (check the product section so you can click to buy).
You also need to keep your scalp clean and moisturised by washing it daily with something nourishing, gentle and as natural as possible.
Apply a moisturising oil to the scalp after cleansing – a moisturised scalp is easier to shave.
Apply a matte sunscreen to minimise oil and protect the sensitive skin the scalp.
Make sure you do this every day and reapply every two hours if you're outside. Yes, even if it's cloudy.