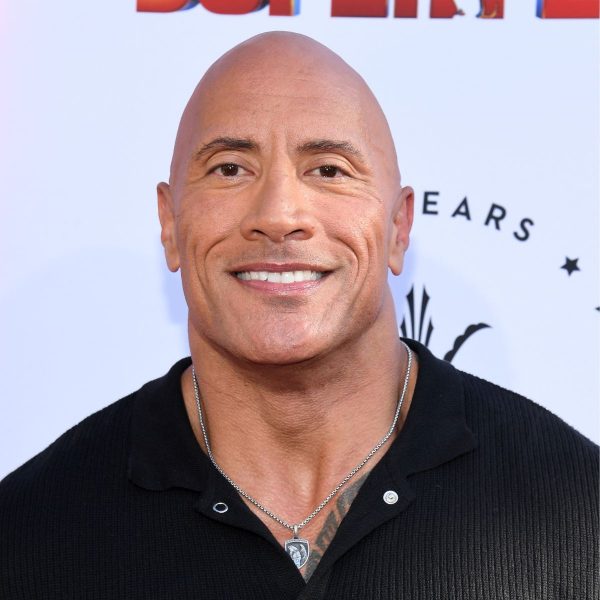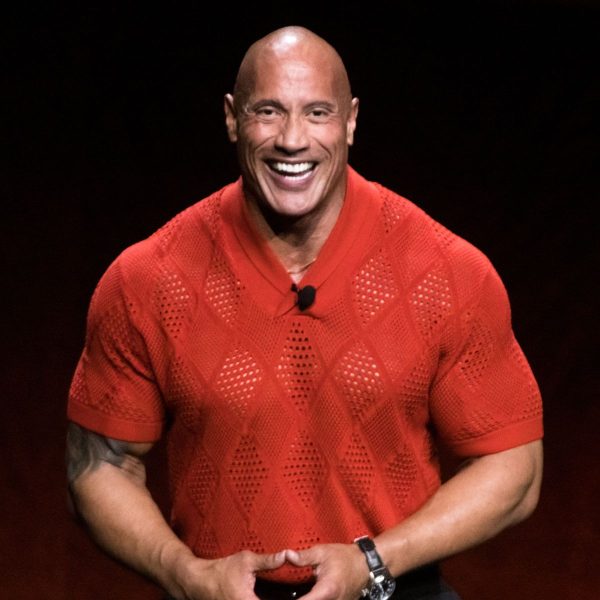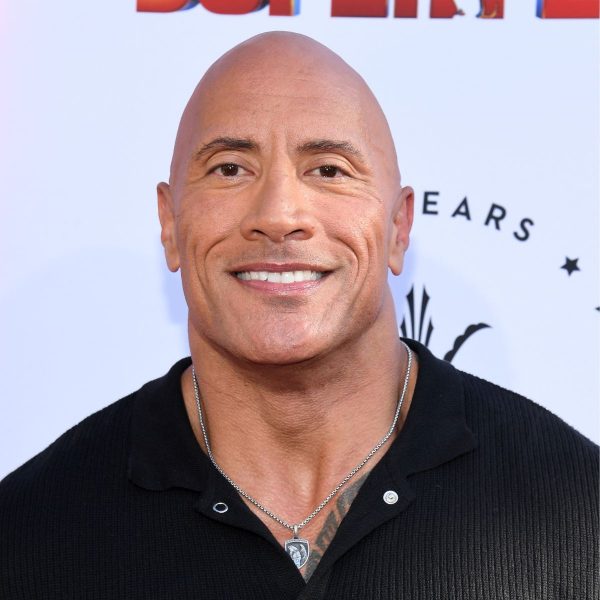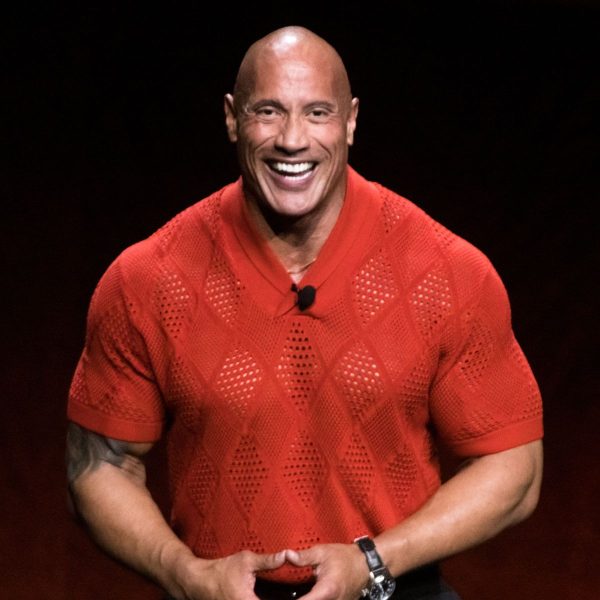 Dwayne Johnson: Bald Shaved Head
Dwayne Johnson's bald shaved head is as iconic – and beloved – as his bulging biceps. But rumour has it that he shaves his hair off by choice, not due to hair loss.
Whatever the reason, you couldn't get a better ambassador to fly the flag for the bald brigade. Because frankly, that shaved scalp has only enhanced, not hindered his career and heart-throb status.
MFH says
When you think of Dwayne Johnson you think of muscles so big they could have their own postcode, but you also think 'bald shaved head' because it's a look as strong as his biceps.
And, after years of speculation, the man otherwise known as The Rock publicly admitted that he prefers his scalp naked and chose to shave it off.
With typical self-deprecation and good humour, he Tweeted this in 2017:  "I'm not bald because I went bald. I'm bald because my hair is a cross between an afro and hair from a Lama's [sic] ball sac."
Now MFH has never seen a Llama's privates, but did a Google search of Dwayne's natural hair. And though there's a myriad of regrettable 80s and 90s haircuts back in the day (the curse of any Gen Xer), MFH think he's talking bollocks about his barnet and Llamas balls.
If you're debating going for the Great Shave, know this: being bald hasn't harmed The Rock's bank balance either – he was the highest paid actor on the Forbes list of celebrity earners for 2020.
Razors at the ready…
Want the Dwayne Johnson bald shaved head look?
Ask your barber to clipper your head bald or to the skin.
Alternatively you could ask to have your head shaved with a  razor using shave cream and steam towels for a more traditional experience.
Be aware that this will need regular maintenance every few days as hair grow back so quickly, so make sure you get tips on how maintain it at home.
Dwayne Johnson's bald shaved head might not take much styling, but it takes regular shaving – expect to do it every two-three days if you don't want any stubble showing.
If you're shaving your head regularly, use an exfoliating brush on your scalp first, which preps the scalp and helps stop ingrown hairs.
Use a shaving cream that is moisturising and lathers nicely but avoid using a foam – it's that's too harsh and drying).
Make sure you apply it with a lathering brush – it also massages the scalp and encourages blood-flow, which helps essential nutrients reach the and lifts the hair follicles to get them in prime position to be shaved.
Experts recommend the Braun Series 7 if you're new to shaving your head as it'll help you avoid nicks and cuts.
If you do have any bumps or ingrown hairs MFH recommends Jack Black Razor Bump and Ingrown Hair Solution. (check the product section so you can click to buy).
You also need to keep your scalp clean and moisturised by washing it daily with something nourishing, gentle and as natural as possible.
Apply a moisturising oil to the scalp after cleansing – a moisturised scalp is easier to shave.
Apply a matte sunscreen to minimise oil and protect the sensitive skin the scalp. Make sure you do this every day and reapply every two hours if you're outside. Yes, even if it's cloudy.