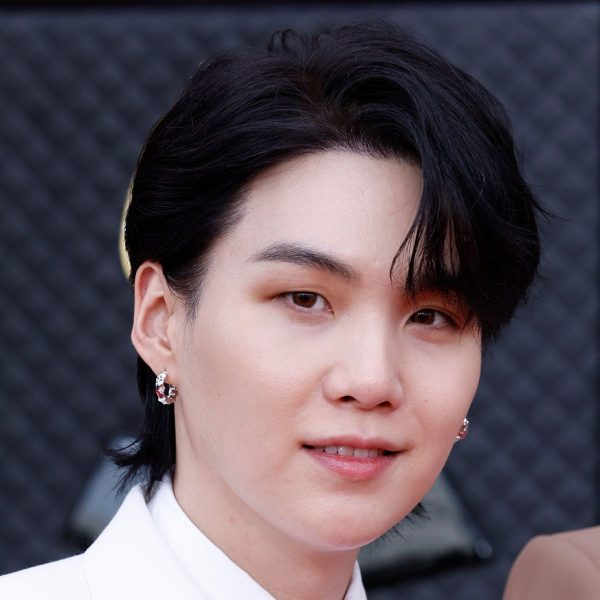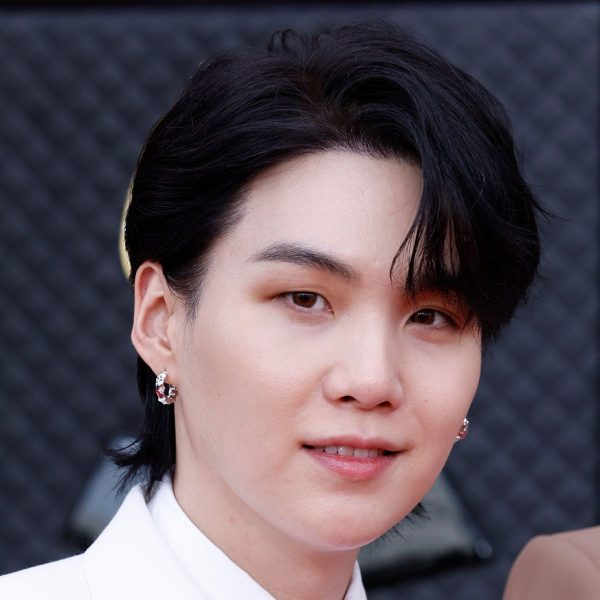 SUGA from BTS: Mid-Length Mullet
MFH says
SUGA from BTS' mid-length mullet might be seriously on trend with Gen Z-ers and young millennials, but it's the most grown up look yet for the baby-faced boybander. (He's 29! Oh to have that skin).
And SUGA's barnet is big news. Usually opting for a bit of a bowl cut-esque look with a long fringe, he's worn more hair colours than your average unicorn.
From platinum to smurf blue, pastel green, pale pink, grey, ginger, multi-coloured…he has clearly kept his hairstylist in full-time employment.
When he debuted his current mullet look in September '22, he pretty much broke the internet – with gazillions of BTS fans (called ARMY) proclaiming it his best look yet.
(A short clip of him taking off his beanie at the airport and shaking his long, glossy fringe around went viral.)
Well, if you've got it, shake it, MFH says…
If you're keen on SUGA from BTS' mid-length mullet it's all about keeping length on the top and back, with the sides cut a little tighter.
SUGA's fringe is slightly longer than his cheekbones.
The length at the back is a little longer than collar length, and flips out at the ends.
If your hair is especially thick or curly, talk to your stylist about thinning it out a little at the top and sides so it doesn't 'mushroom' out too much.
After some styling tips if you've got SUGA from BTS' mid-length mullet?
Use a little leave in conditioner after you've washed your hair.
Then use a golf ball sized amount of volume mousse and put it through the top of the hair from roots to ends – this will help give lift in the fringe area.
With your hairdryer on medium heat, use a combination of your hands to rough dry the hair, alongside a round brush to lift it at the roots a little.
Then use a small amount of wax or pomade and run your fingers through the fringe area for a slightly lifted look as SUGA has in the main image.
If you like the little flip at the end, just use your fingers while trying it to shape the hair out subtly at the ends.
In between washes, use a style dust or dry shampoo to freshen the hair and give it a bit of oomph and texture.