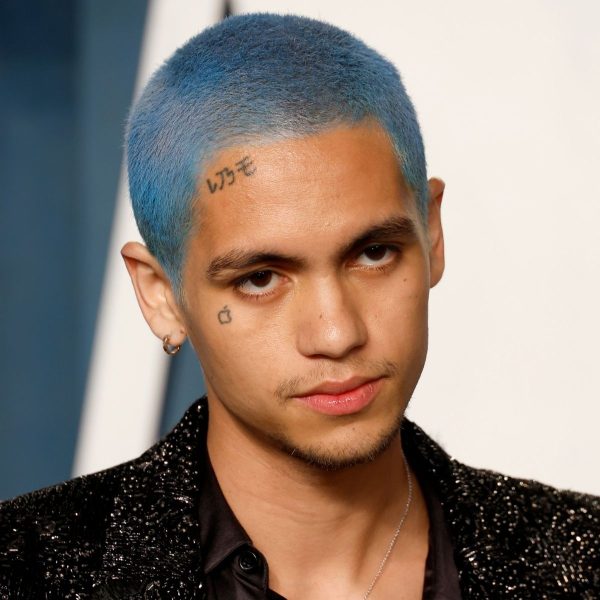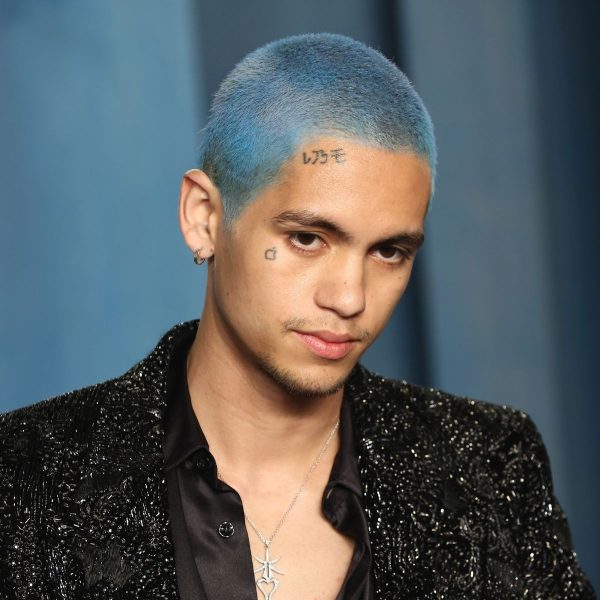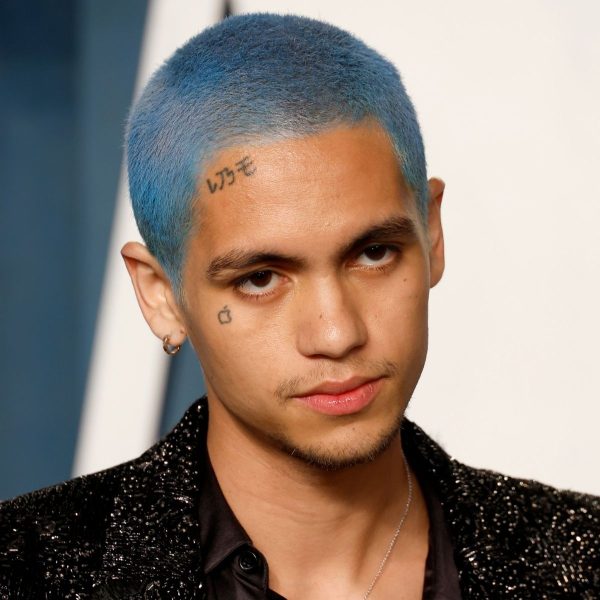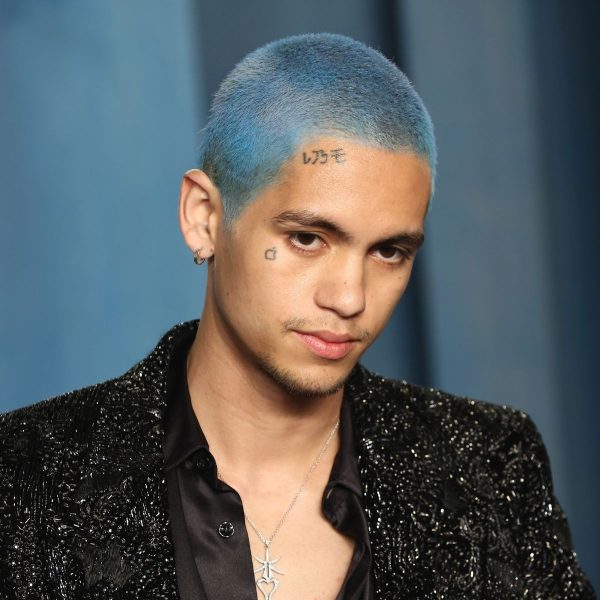 Dominic Fike: Blue Buzzcut
MFH says
In a sea of heavily stylised quiffs and classic cuts, Dominic Fike's blue buzz cut was like a breath of fresh (h)air at this year's Vanity Fair Oscar's after party.
Dominic's newly-dyed blue hair also matched the eyeshadow look worn by his girlfriend – his Euphoria co-star Hunter Shafer.
MFH heartily approves of loved-up couples showing their devotion via the medium of complementary beauty/grooming trends.
But, like his fellow dyed buzz cut fan, Evan Mock, this look is not for those faint of heart. Or wallet. It takes a lot of maintenance and money to keep this style and colour looking fresh.
It's worth it, though, if you've got the readies, and the time.
To get Dominic Fike's blue buzz cut you'll need to get your hair bleached – unless you're naturally a very light blonde.
Dominic's blue colour suits his olive skin, so it's crucial to discuss tones with your hairdresser before committing so you get a shade that best suits your skin and eye colour.
In these pics Dominic's hair looks pretty freshly done and probably a No 4 on the clippers – aka approximately half an inch of hair.
Keeping it shorter is better for overall hair condition if you're bleaching or colouring it regularly.
It's high maintenance though, you'll need to get it trimmed every two-four weeks.
As Dominic's hair is naturally dark, the dark regrowth will show very quickly so it's likely he'll need his colour refreshed fortnightly.
If you don't have a stylist on top (we wish!), colour fade will also be an issue. So it's best to keep hair washing to a minimum.
When you do shampoo, use colour-preserving products. Make sure you rinse with cool water, too, as hot water opens the hair cuticle which can cause colour to seep out.