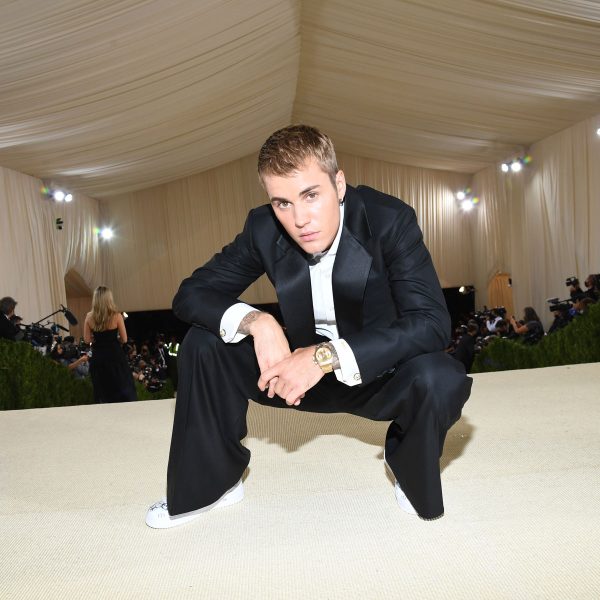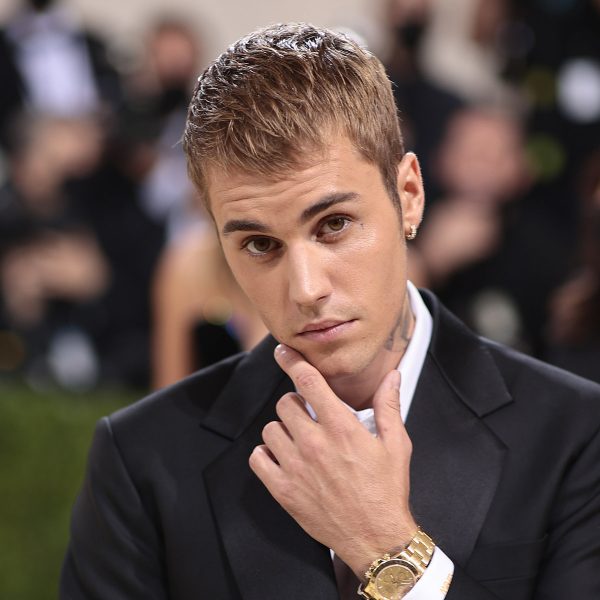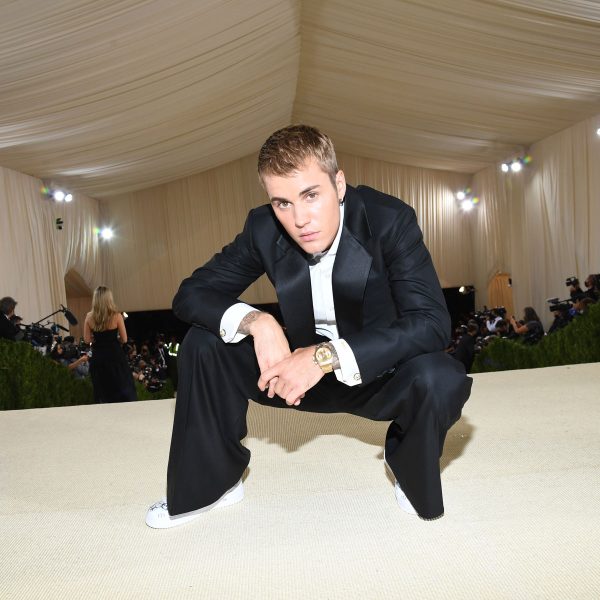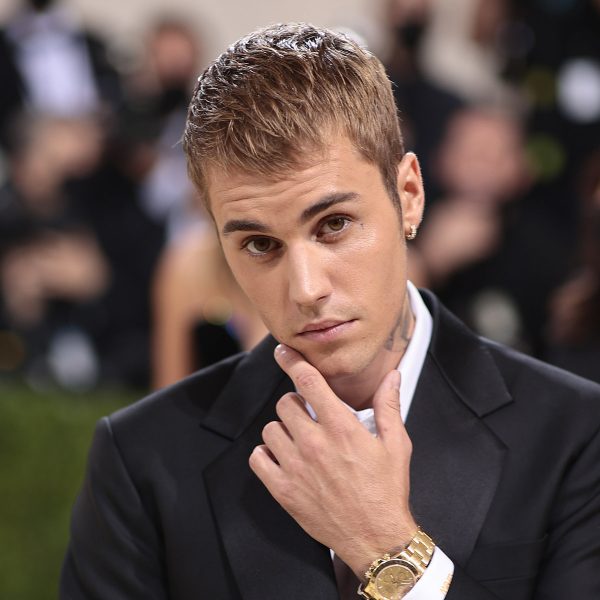 Justin Bieber: Tousled Caesar Cut With Choppy Fringe
Justin Bieber's Caesar Cut at the Met Gala was not only a great way to grow out a buzz cut, but it brings that 90s favourite bang up to date.
MFH says
When George Clooney made the look famous on ER in the 90s, the Caesar cut became a classic go-to for men everywhere. (Although it's actually named after Roman Emperor Julius Caesar.  He apparently adopted it to cover up a thinning top and receding hairline, fact fans).
Although a traditional Caesar is quite a strong look with a blunter fringe, Justin's softer 2021 update suits his pretty, boyish face. And it's a great way to grow out a buzz cut.
It's an incredibly versatile haircut that works on various lengths and can styled in loads of different ways. Plus it's easy to maintain, and suits straight, wavy and curly hair.
Not Justin's most adventurous look, but definitely preferable to his ill-advised 'dreads'.
For more inspo, check out his buzz cut look.
If you're after a this Justin Bieber Caesar cut, his hair looks around 1 inch long on top, but it's slightly shorter at the sides and back.
Get your barber to adapt the fringe to something that suits your face shape and hairline. For instance, Justin's is slightly swept to the side with a choppy fringe. This gives it a softer look rather than the harsh micro fringe more traditional Caesar cuts have.
If you want an even more modern take on the classic Caesar, ask for a taper. This involves cutting the hair at the back and sides substantially shorter. It's then 'tapered' using scissors or clippers on around the No 3 or No 4 setting.
It's a wash'n'go scenario, but you might want to use a light product with a matt finish to give it a little texture.
Simply work the product into damp hair with fingers – warm it up between your hands first.
Work the top of hair forwards and slightly to the side using your fingers if you want a tousled look, or use a comb/brush if you want it straighter.