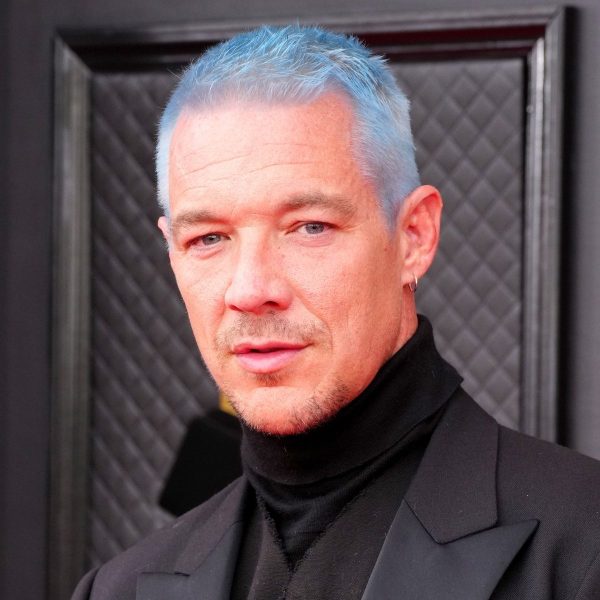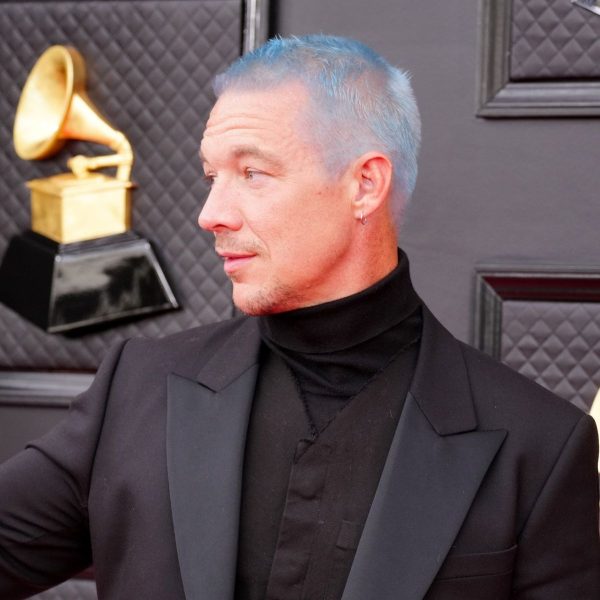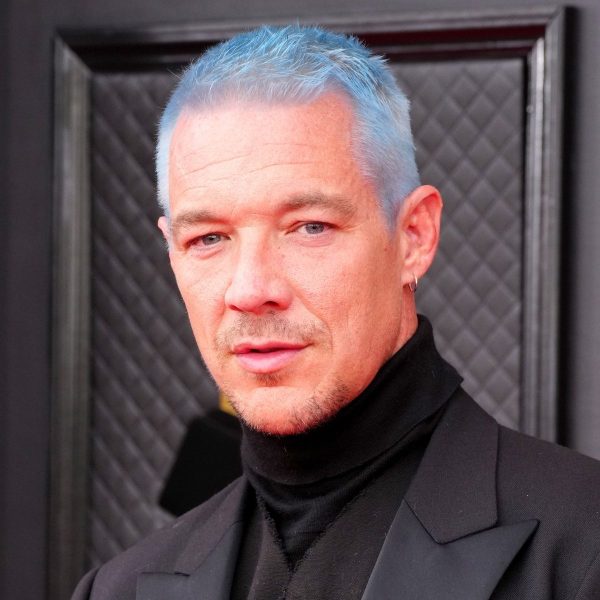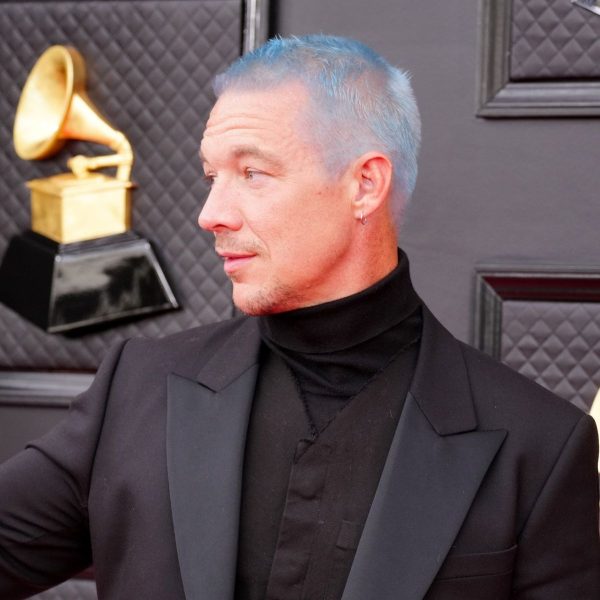 Diplo: Blue Buzzcut
Superstar DJ Diplo's blue buzz cut follows on from his recent experiment with bright teal.
And while we're not 100% convinced he quite pulls this off, unlike Dominic Fike who does, MFH applauds anyone prepared to experiment with their bonce.
MFH says
Diplo's blue buzz cut, which he debuted at this year's Grammy Awards, is quite a different look for the DJ, record producer, and songwriter.
He has recently favoured shoulder-length hair, or textured crew cuts for his fine, dark blonde hair. And the craziest he has ever gone with colour is bleached blonde.
So when the DJ debuted a deep teal-green buzzcut on Instagram last month, his followers took the p*ss, with comments ranging from 'Papa Smurf' to 'Kate Winslet in Eternal Sunshine of the Spotless Mind'.
Although his colour at the Grammy's was a softer, more pastel blue hue than last month's teal,  it has gone a little patchy, and doesn't exactly flatter his complexion. (MFH would prefer to see him bring back the platinum blonde).
This might be a look best left to the younger Dominic Fike's of the world…
To get Diplo's blue buzz cut you'll need to get your hair bleached – unless you're naturally a very light blonde.
Diplo's baby blue colour suits his skin, so it's crucial to discuss tones with your hairdresser before committing so you get a shade that best suits your skin and eye colour.
In these pics Diplo's hair looks like it's heading into crew cut territory – so it's probably a No 7 or No 8 on the clippers.
Keeping it shorter is better for overall hair condition if you're bleaching or colouring it regularly.
It's high maintenance though, you'll need to get it trimmed every two-four weeks.
Even though Diplo's hair is naturally dark blonde, he'd still need to get his hair bleached platinum so that the blue colour – which is applied over the top – will show up.
And even with his relatively light hair colour, regrowth will show very quickly so it's likely he'll need his colour refreshed fortnightly.
If you don't have a stylist on top (we wish!), colour fade will also be an issue – see how patchy Diplo's colour looks? So it's best to keep hair washing to a minimum.
When you do shampoo, use colour-preserving products. Make sure you rinse with cool water, too, as hot water opens the hair cuticle which can cause colour to seep out.
There are also products you can buy that will add a temporary boost of blue that will wash out gradually. (See our product recommendations).