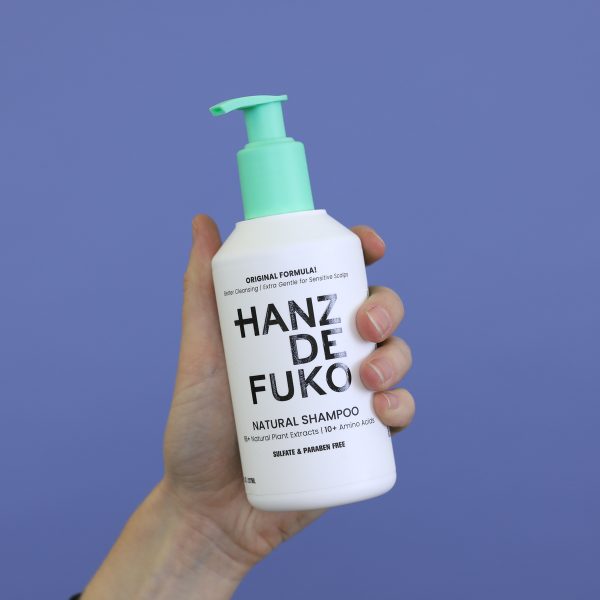 Hanz De Fuko Natural Shampoo
Hanz Du Fuko Natural Shampoo contains over 16 different plant extracts. It has been formulated to cleanse the hair to make it feel healthy and leaves a natural shine. After rinsing, the scalp will be normalised, providing the ideal environment for hair growth.
Available from
MFH says
The Hanz De Fuko Natural Shampoo smells great!
Hair definitely feels soft after washing, just make sure your hair is really soaked through with water, as it can take a bit of time to fully lather up.
How To Use
Wet your hair, lather well, and rinse thoroughly.
Repeat if necessary.
Details
Hanz De Fuko Natural Shampoo is sulfate and paraben-free.
This shampoo promotes an increase in thicker and stronger hair.
Hanz De Fuko Natural Shampoo Key Ingredients
White/Red Tea, horsetail, cactus, eucalyptus, apple, spearmint, sage, lemon, seaweed, pomegranate, burdock root, mallow, clove, shea butter, and acai.