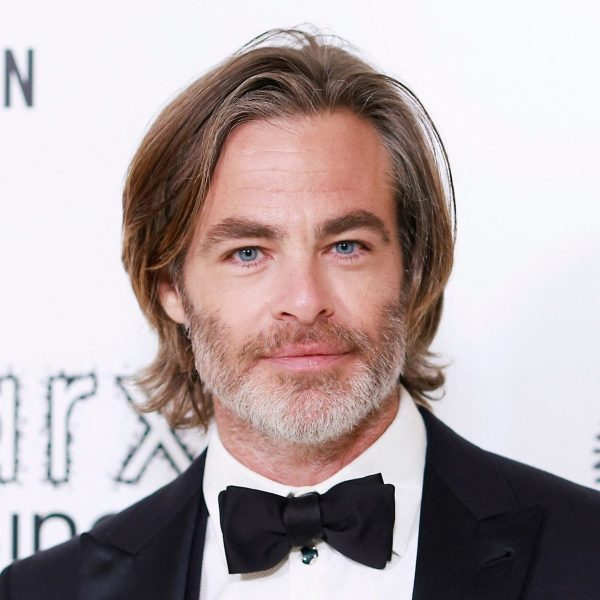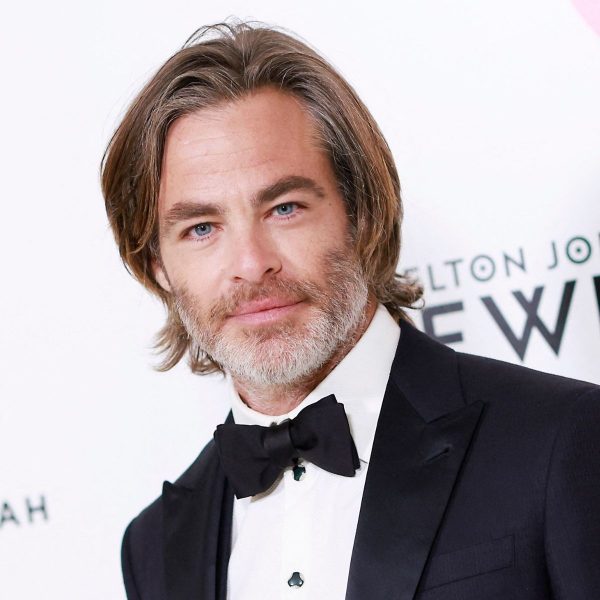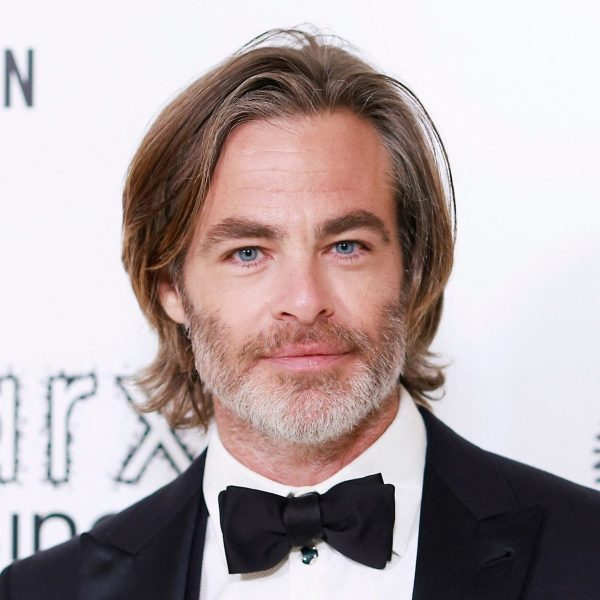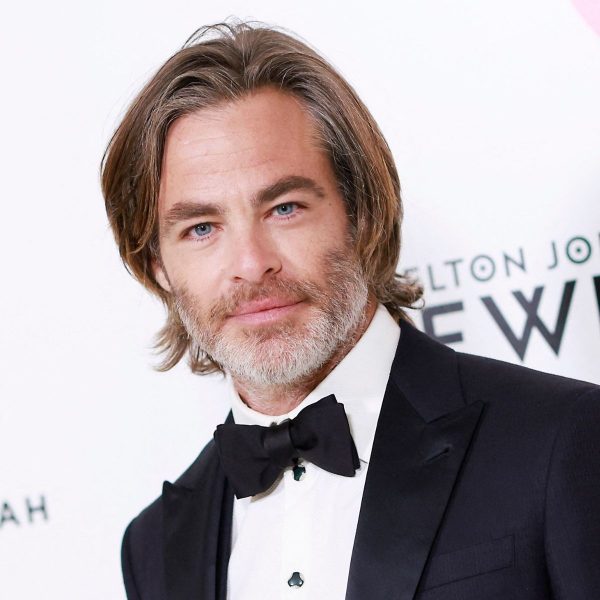 Chris Pine: Medium Length Hair With Salt And Pepper Beard
Actor Chris Pine's medium length hair with salt and pepper beard makes us wonder if Brad Pitt has ever called and asked for his look back.
But when you're as preternaturally handsome as they both are, any look is a winner. Whether you've stolen it or not…
MFH says
Normally known for his clean-cut, pretty boy looks, Chris Pine's medium length hair with salt and pepper beard is a real change up for the Star Trek and Wonder Woman 1984 actor.
MFH thinks this more relaxed style is one of the 41-year-old actor's best looks yet for his thick, wavy hair.
And we assume it might help casting directors view him in a different light, too.
But was this new look his choice or for a character? Turns out it was a bit of both. He told US show, Entertainment Tonight, that this new 70's vibe was "equal parts laziness and equal parts something I may do in the future."
However, he is apparently making his directorial debut in the forthcoming Poolman, in which he plays a dreamer who spends his day as a, yep, poolman.
Doesn't take a genius – or, ahem, MFH – to see the connection between his more relaxed bonce, and his new role.
If Chris Pine's medium length hair with salt and pepper beard is the look you're after, you'll need to ensure the back of your hair is collar length.
Chris has grown his shorter layers out at the front and sides, so it sits just below his cheekbones.
For ease of styling and for volume, there are subtle layers throughout.
Ensure your stylist doesn't get too heavy-handed with the layering, or you'll end up with a mullet.
You can get your barber to give you regular beard trims, or do it yourself at home if you have a beard trimmer.
Chris Pine's medium length hair is in really good condition.
After washing your hair, towel dry by gently squeezing out the excess water.
Don't rub it roughly with your towel or you'll make it fluffy.
Follow with a thickening lotion or volume mousse to create strength and body.
Use a hairdryer on a medium setting to dry it. Use your fingers as you're drying to to flip the ends of the hair up a little at the back like Chris's hair.
Volume tip: Blow dry it upside down if your hair tends to be really flat.
Rub a little matt clay or pomade through your hands and ruffle it through the front on either side to give it a very subtle lift.
Then ruffle it through the rest of your hair.
To highlight the shine and make it look healthy, warm a couple of drops of hair oil between your fingers and run over the hair.