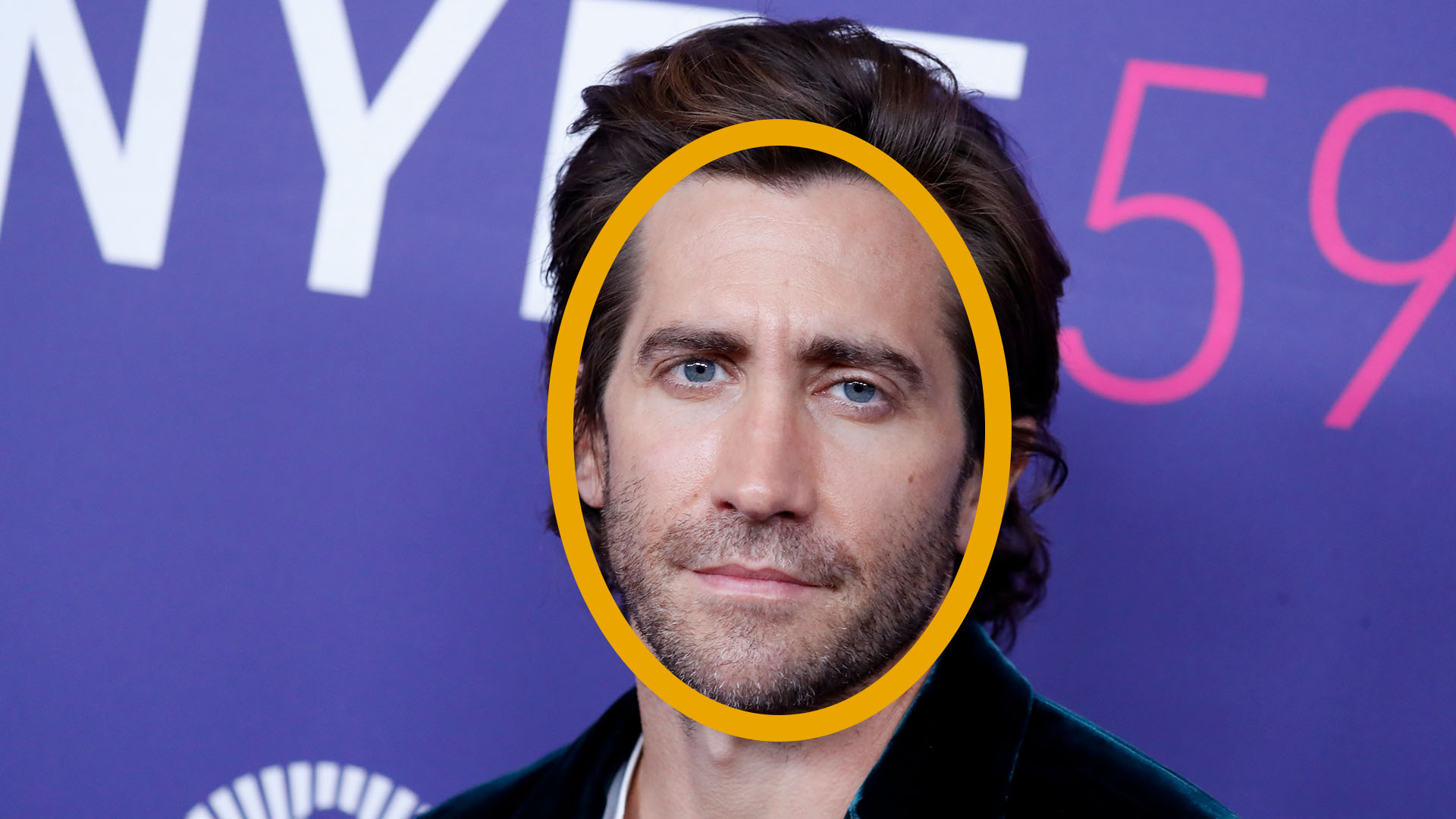 Best Men's Hairstyles For Oval Faces
The oval face shape can be confused with the round, and even the rectangle face shape. The most obvious points to notice are that your features will be a lot softer than a rectangle face and more elongated than a round face.
If you're a guy with an oval face shape, you ideally want to be styling your hair up and off of your face.
Feel free to keep the length on top but avoid sweeping hair down across your face. If you go for a big fringe, you'll lose the angles and make your face look a lot rounder than it is.
The key for this one (and a real failsafe) is to opt for the classic cut fade, keeping it tight on the sides and focussing the weight on top. You can then style with a quiff or a pompadour.
Do You Have An Oval Face Shape?
Facial Features:
Most common and versatile
Chin narrower than forehead
Balanced proportions
High cheekbones
Famous Men With An Oval Face Shape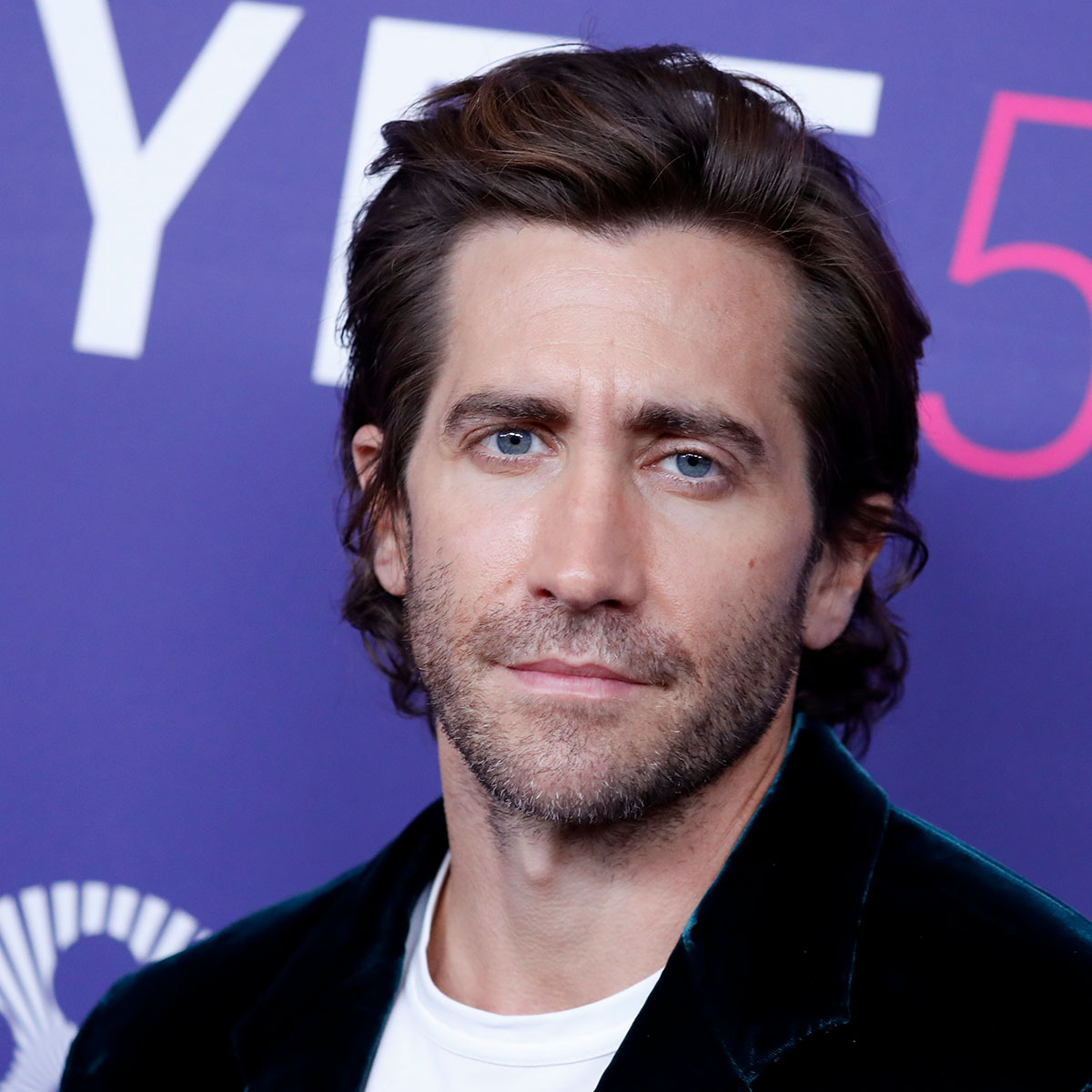 John Lamparski/WireImage
Jake Gyllenhaal: Mid-Length Swept Back Hairstyle
Crew cut, buzz cut, long, slicked back, side parted, quiffed, tousled – name a hairstyle and Jake G has probably rocked it at some point. And looked bloody amazing.
In fact, dare we say it, Jake Gyllenhaal's hair is probably a bigger star than he is.
Although we prefer his shorter cuts, this 'lockdown length' look is perfect for the bloke who isn't on first name terms with his barber. And doesn't want to be.
But don't go thinking this mid-length, swept back hairstyle is commitment-free. The key to hair this good is serious TLC.
How To
Use a good shampoo that cleanses hair and scalp without drying it out. If you've been using a lot of product in your hair, shampoo it twice.
Never skip conditioner – good looking hair needs moisture. Leave it for a few minutes before rinsing.
Brush hair gently using a tangle teaser so you don't damage it.
Use a smoothing product to get rid of any frizz/fluff. Use a 2p sized dollop and run through damp hair.
Dry hair on medium heat, with a vented brush. The aim is to smooth the hair and gently sweep it back, while allowing the natural waves to come through. Create a parting on whichever side your hair falls and, once again, use the brush to push over and back.
For Jake's subtle quiff, pull the hair up and you blow dry then gently ease it back.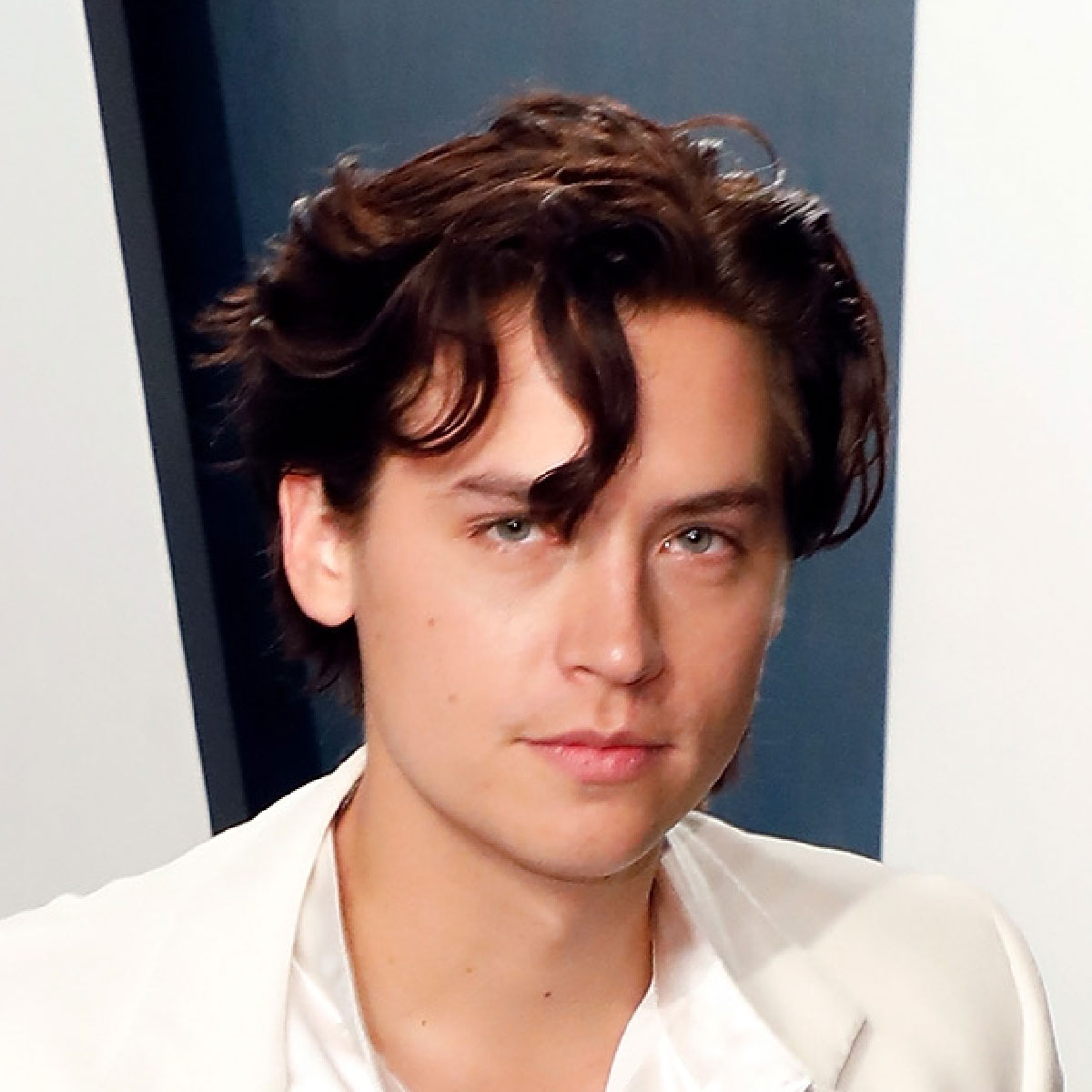 Cole Sprouse: Grown-Out Hairstyle With Side Parting
Longer hairstyles are back in a big way – and Riverdale actor Cole Sprouse is an excellent example. We like the grown-out layers and like how Cole has worked with his natural texture to create that fringe curl.
Style hair with wax or a pomade to add shape and create waves. This layered cut looks great on wavy hair, if your hair is tightly curled you might struggle to get definition.
How To
When washing hair use a volume shampoo if hair is on the thin side, then apply pre-styling products such as sea salt spray to add texture to towel dried hair.
Leave to air dry to get a really casual vibe.
If you've got natural wavy or curly hair like Cole, look for nourishing products with hold.
Cole has a touch of shine to his look – achieve it with pomade.
Dev Patel: Grown-Out Wavy Hairstyle
Dev Patel has moved far away from his Slumdog Millionaire days, with this grown-out wavy hairstyle. This hairstyle totally embraces the natural curl of the hair, by defining every strand. You'll need a decent amount of product in there, but if it can look like this, it will be worth it.
Keep your hair conditioned with hair treatments and make sure you visit a barber that's experienced with cutting curly hair.
How To
The hair can be left to dry naturally, or use a hairdryer and your hands to scrunch the hair.
For naturally wavy/curly hair, as this hairstyle is all about texture, you'll need to embrace the natural movement of the hair and define the hair using a cream. Try The INKEY List Chia Seed Curl Defining Treatment, as an alternative.
To create that 'crunchy' look, a sea salt spray will really help.
Use a strong-hold hairspray to hold the hairstyle in place.
@justinbieber via Instagram
Justin Bieber: Short Buzz Cut
Personally, I think Justin Bieber is at his best when his hair is cropped short. He has a great bone structure which this hairstyle helps to show.
If you do want to bleach or dye your hair, a short hair crop like this is the perfect time to try. If you don't like it, you can just cut it back again!
How To
Do not try to bleach your hair at home. Much better to ask a professional.
Use a colour shampoo for bleached hair to prevent any brassy tones.
Fade from a grade 0 on the neck and move up to a 1 or 2 around the crown.
Leave some length in the top.
Alternatively, buzz cut using clippers, on the same grade all over.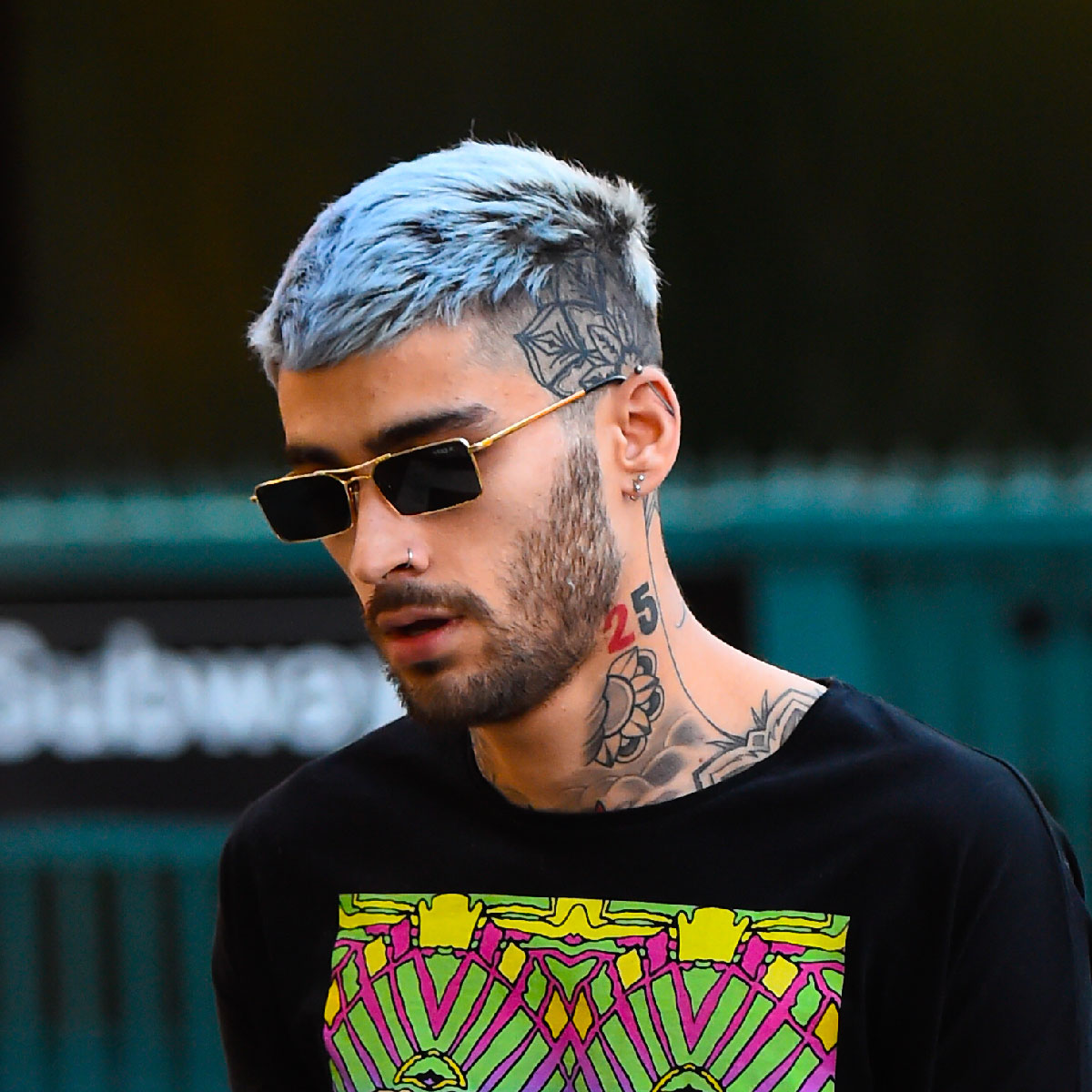 Raymond Hall /GC Images
Zayn Malik: Short, Cropped And Dyed
Zayn Malik is lucky to be able to pull off just about any haircut and hairstyle. But we have to say we prefer this classic cropped style to some of the longer looks he's sported, especially in his One Direction past.
His cut is neat, it's textured and it's flattering – and when he has fun with colour like with this blue dyed look, it elevates the hairstyle to a new level.
How To
To style Zayn Malik's short crop at home, work some clay from root to tip.
Pay close attention to the ends of hair for extra definition.