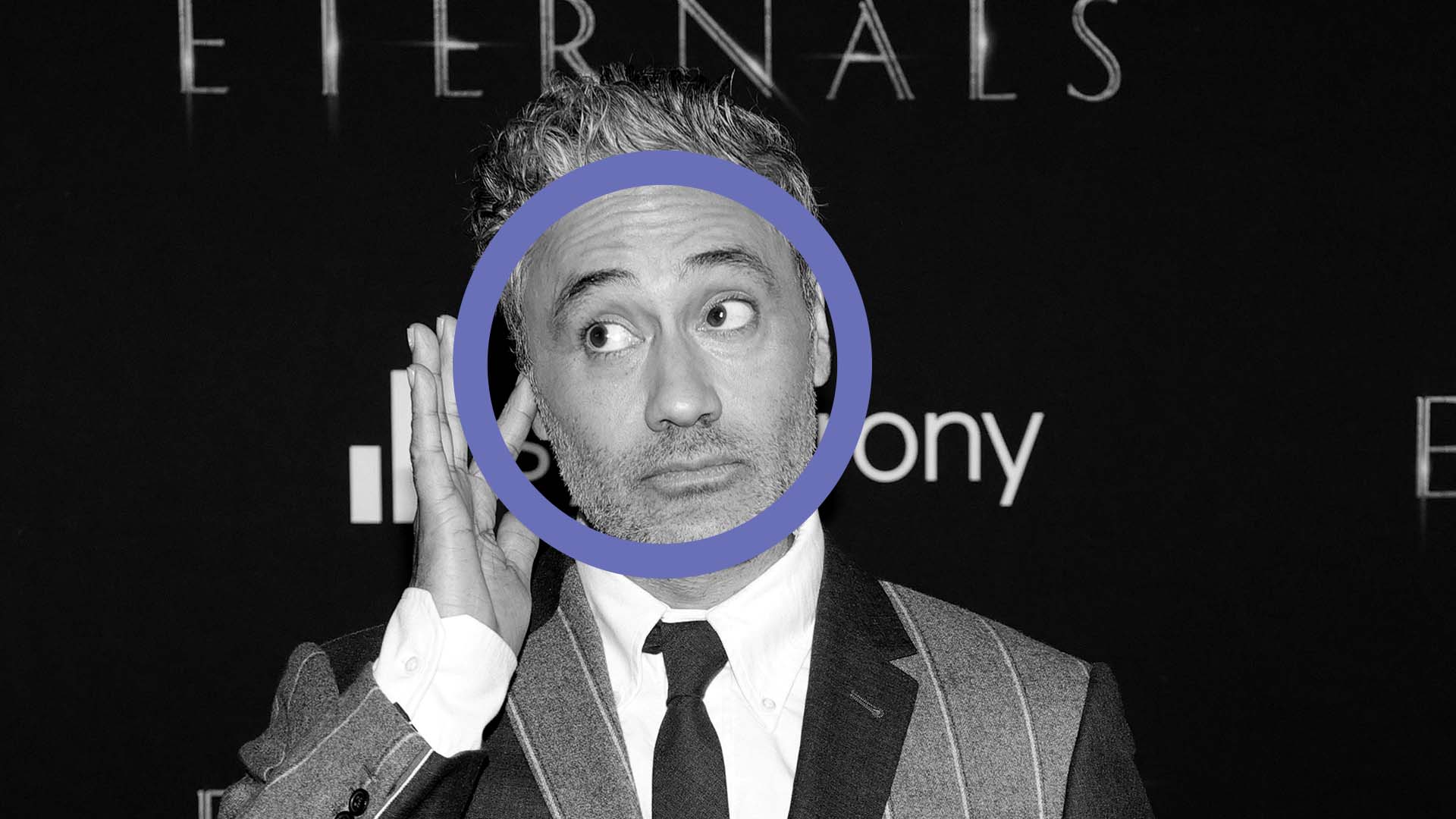 Best Men's Hairstyles For Round Faces
Your facial features will be a lot softer, and less angular if you have a round face. Usually, people with a more rounded face will have quite full cheeks too.
To find the balance in a round face shape, you really want to be building up the height in your hair. You can go super-short on the back and sides but make sure you maintain the volume on top. This will help to square off the shape.
Something like a skin fade with a pomp would work well; but if that's a little too severe for you then stick to the traditional fade and have all the texture centred around the top of the head.
Facial hair can also really help add a more chiselled effect on the jawline, should you want to achieve a more angled look. Ask your barber to square off your beard for you.
Do You Have A Round Face Shape?
Facial Features:
Equal length and width
Soft angles
Full Cheeks
Delicate Features
Leonardo DiCaprio: Slicked Back Hairstyle
Hollywood actor Leonardo DiCaprio never strays far from this classic slicked back hairstyle. His hair is usually seen combed back with the hair at the front pushed towards one side. It's neat, sophisticated, and perfectly suits his round face shape.
It's a classic and fairly low-maintenance style for Leo.
If you want to experiment with this style, try directing a bit of heat from a hairdryer into the front to give the hair more lift. Or try a heavy hold pomade to add an evening gloss to the style.
How To
This hairstyle is easy, if you have straight and normal hair.
All hair should be swept back off the face, and hair on the sides should be kept behind the ears.
Use a product with a natural finish for an everyday style, or add a side part and a high shine product for a more formal style.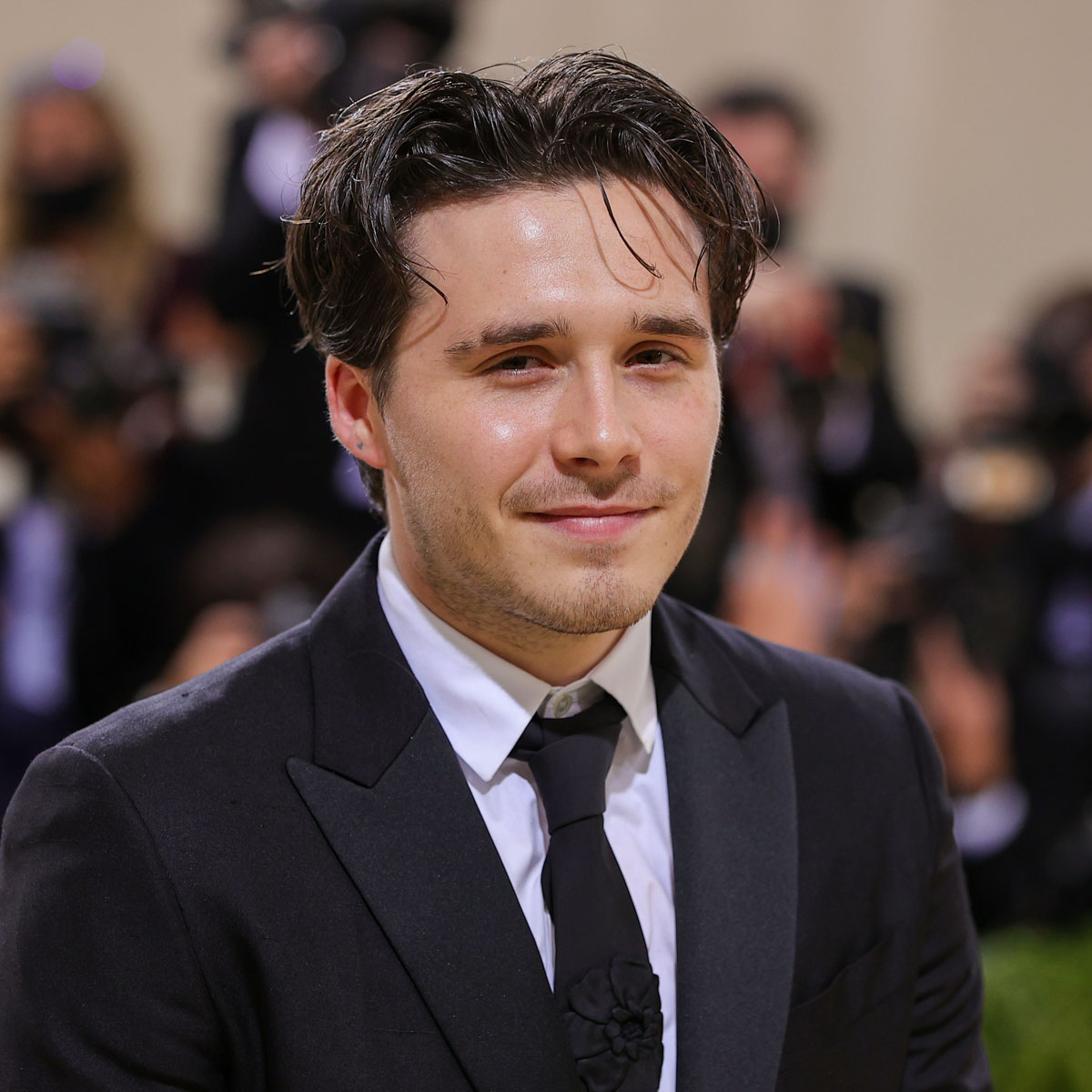 Theo Wargo/Getty Images
Brooklyn Beckham: Textured EBoy Wet Look Curtain Haircut With Volume
With 90s hairstyles having another moment it's no surprise curtains are back.
Although his Dad's 90s bleached-blonde 'drapes' were longer and poker-straight back in the day, we prefer Brooklyn Beckham's curtain cut. Why? It might not be a groundbreaking style, but it's a shorter, more flattering, modern, take.
Plus the volume and layers to enable him to play around with the styling more. He could also wear it parted on the side, in a quiff, or, if he's feeling lazy, he could just leave his 'drapes' straight.
But even for short curtains like Brooklyn's, your hair will need to be around eyebrow length so when it's parted in the middle, the pieces frame your face.
Although the 90s curtain won't go down in history as the most flattering look – for good reason, see Peter Andre – we like the softness and versatility of Brooklyn's curtain cut.
How To
Use a comb to create a hard parting in the middle. Simple tip: use your nose as a guideline.
For Brooklyn's wet hair look, dry your hair off first. Then add a 50p blob of gel to the palm of your hand, rub your hands together to spread it, then rub it through your hair and tousle it with your fingers. You can always add more gel bit by bit if necessary.
Push your curtains up a little into a 'half quiff', and pull down a couple of strands onto the forehead.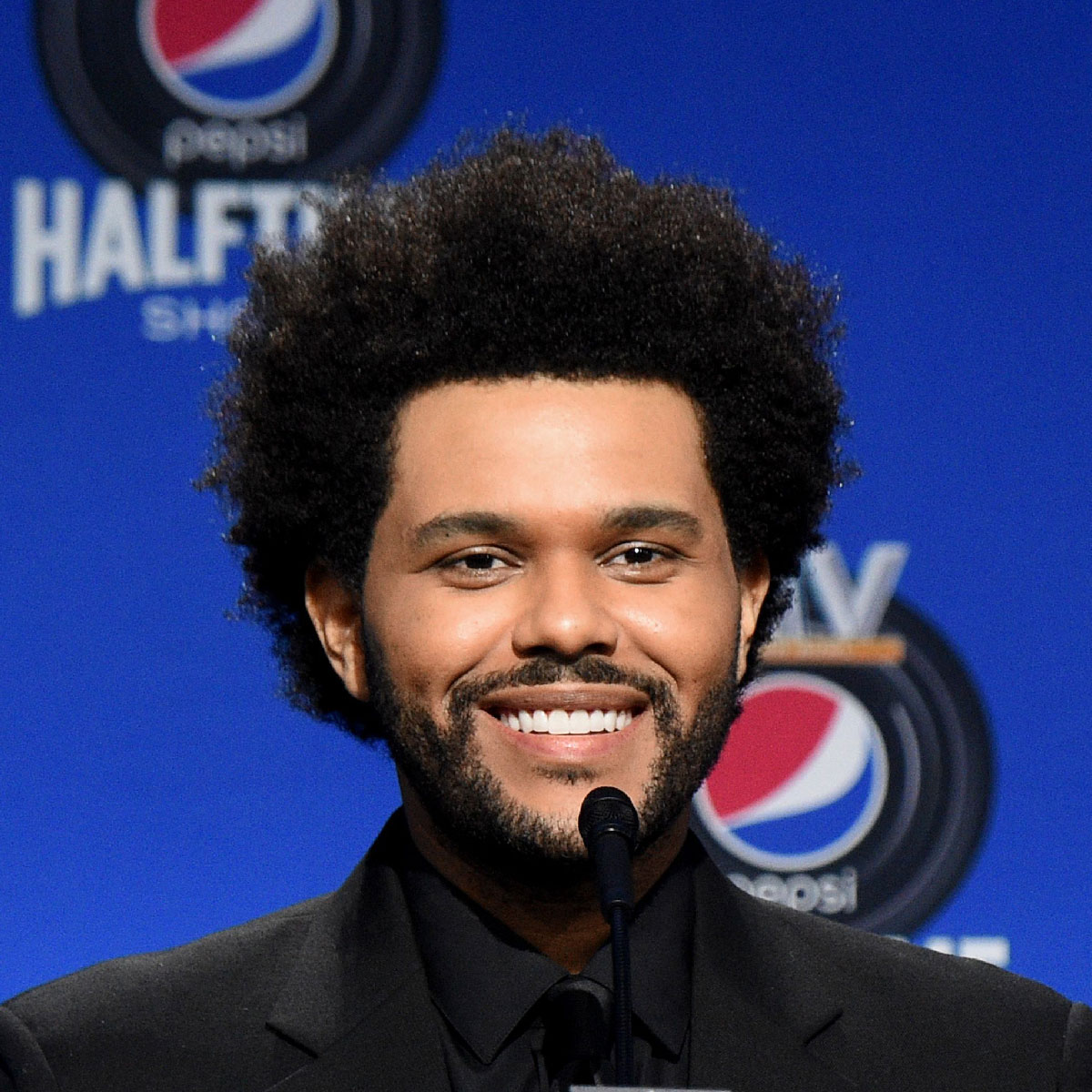 The Weeknd: Natural Circular Shaped Afro Hairstyle
We rate The Weeknd's Afro with natural shape. It's the right amount of retro and we love that he's embracing his natural hair in all its brushed out glory.
To keep medium to long Afro hair in good condition, we recommend investing in some quality hair treatments.
How To
Use a hair pick to comb hair upwards and outwards to maintain the shape of your natural Afro.
Then smooth matte paste in hands and use it to create definition. Go steady as you want hair to have hold, but not look too 'done' or smooth. The success of The Weeknd's look is that it remains casual.
We recommend using a leave-in deep conditioning treatment once a week to keep your Afro hair in great condition.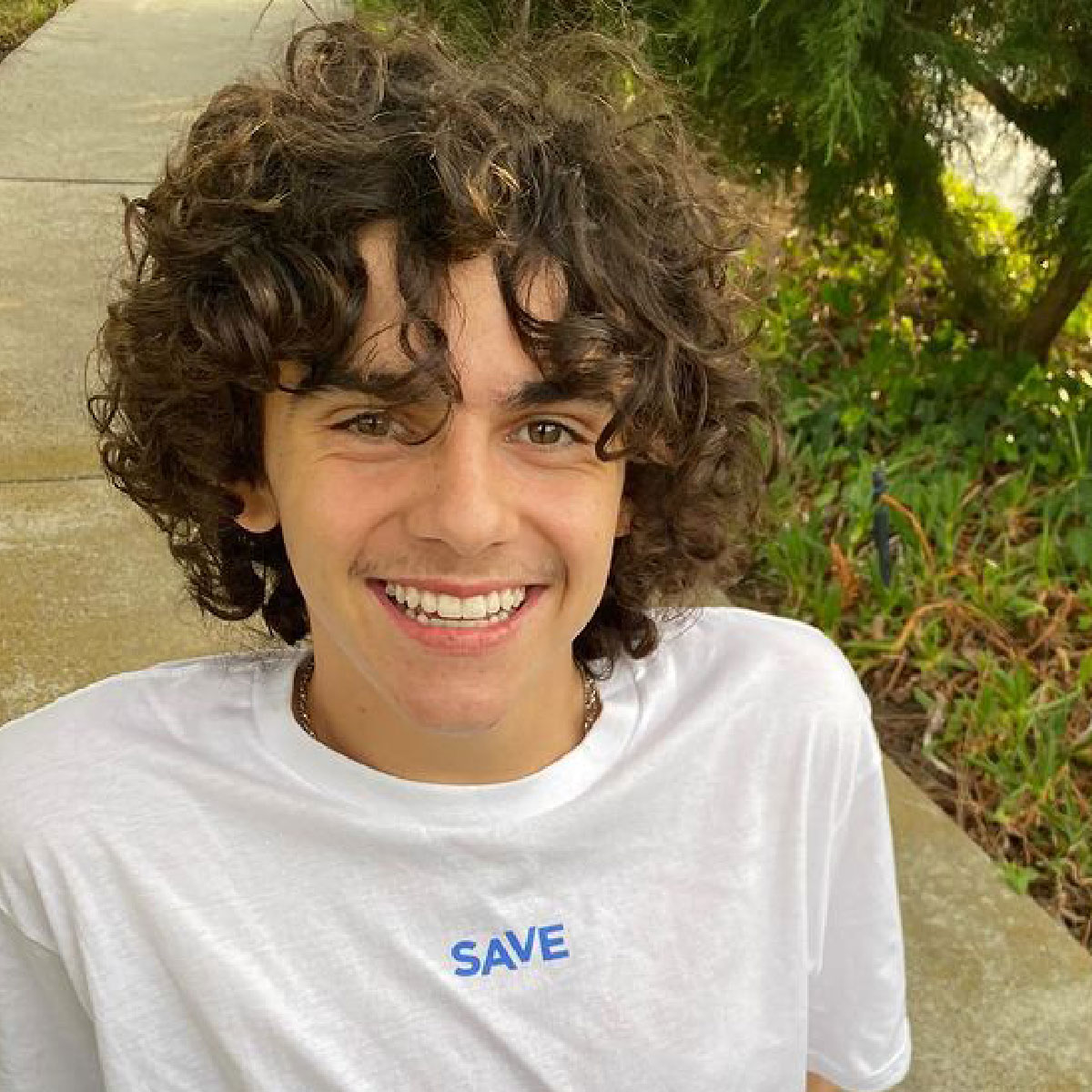 Jack Dylan Grazer: Medium Length Curly Hairstyle
Jack's full head of bouncy curls is such a fun, joyous style but medium length to long curly hairstyles like this do require a bit of maintenance.
His medium length curly cut looks great but be sure to keep curls moisturised and defined with styling essentials like a curl-specific defining cream and matt wax. Also, a diffuser attachment for a hairdryer is a smart purchase to achieve frizz-free curls.
How To
To ensure you're getting the same finish as Jack at home spritz a heat-protecting moisturising spray on freshly washed hair.
Then, use a hairdryer on a low setting to blow dry hair – we recommend using a diffuser to ensure a frizz-free look.
When your hair is dry, use a lightweight styling cream or a matt wax to give a light, moisturising hold.
You could also opt for deep conditioning treatments once a week to keep curls in top condition.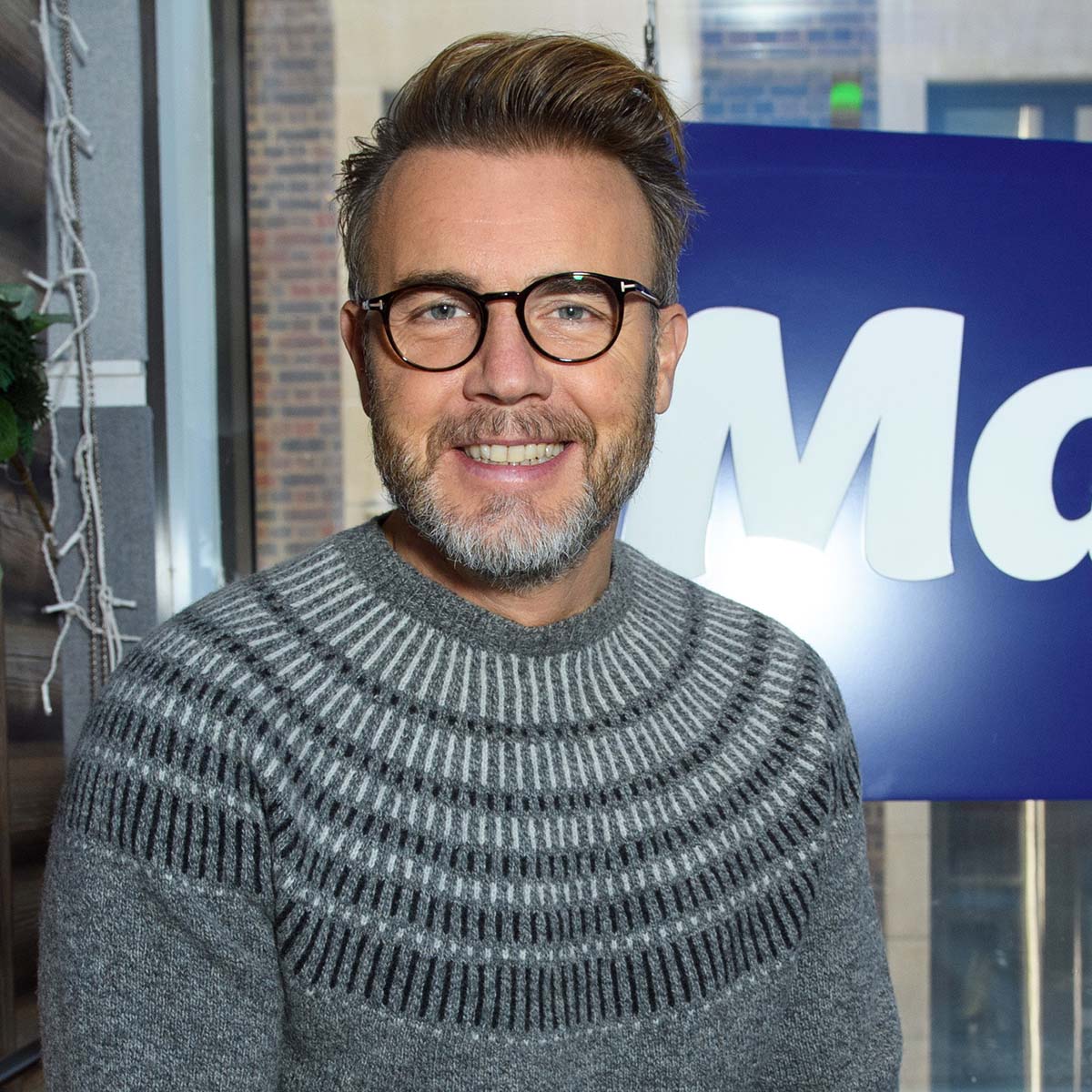 Joe Maher/Getty Images for ABA
Gary Barlow: Quiff With Short Back And Sides
Not only have his looks and physique got better with age, but so has his hair.And Take That singer Gary Barlow's quiff with short back and sides is the reason MFH is singling him out for some praise.
This hairstyle lifts and lengthens his round face, while the beard softens his features.
Gary might have admitted to having thinning hair, but you can't tell with this haircut – the quiff takes the attention away from the rest of his hair.
He has also admitted to taking drastic measures in the past to protect his bonce. In fact, Gary caused a social media storm in 2017 when he admitted to washing his hair for the first time…in 14 years.
That could well be the reason Gary Barlow's quiff with short back and sides looks so damn healthy…
How To
To get Gary Barlow's quiff with short back and sides, it's about taking time to style it.
When hair is damp, part it on the side and sweep the hair over.
Apply fibre cream and matt clay for shine and hold.
Then roughly blow dry your hair on medium heat using your fingers. Push it to the side and use your fingers to give the front a gentle quiff.
Or if your hair is longer, use a round hairbrush and loosely wrap it around the fringe. Gently pull the hair up and to the side.
Finish off with some hairspray.
You can also wear your hair slicked down and to the side for a suave, retro look ala Don Draper.
Or have fun by messing around with the texture.