Thinning hair is something that comes with age. It also could be caused by a bunch of other factors, such as lifestyle and genetics, but it is definitely something that us guys need to consider.
Thinning hair can really dent our confidence. But there are some really great haircuts and hairstyles for thinning hair.
Curious to know how you should be styling your thinning hair? Here are some hairstyles that can make all the difference!
Is Your Hair Thinning?
Thin hair refers to the actual density of the hair and the follicles. This means, looking at how many individual strands you have on your head and how close/far apart they are from each other.
Characteristics of Thin Hair
Fewer hairs on your head.
Patchy hair, uneven growth; you might be able to see the scalp.
Thin hair can be due to genetics, hormones or natural hair loss due to ageing.
Usually, hair is limp – lack of volume.
Famous Men With Thinning Hair
Instagram @henrycavill
Henry Cavill: Receding Medium Length Hairstyle
Superman star, Henry Cavill might be starting to recede, but he embraces his natural waves with this loose and relaxed medium length hairstyle. This is effortless, masculine, and stylish.
How To
Leave the length long all over, particularly on the top.
Neaten up the back of the neck, removing any stray hairs.
Leave the hair to dry naturally, or use a diffuser to help set and tame the natural wave.
In styling, for anyone with thinning or fine hair, use a light-weight product that won't weigh it down.
A pre-styler will help to build volume for fine or thinning hair.
Tom Hiddleston: Grown-Out Thinning Hair
Tom Hiddleston's hairline may be on the move but he works the natural wave of his hair to perfection.
If, like Tom, your hair is starting to thin through the front, there are loads (loads!) of hair products out there to help thicken and boost the hair you have. Use them in the pre-styling phase to really kickstart your hairstyle.
How To
If you have a natural wave to your hair, you can leave this hairstyle to dry naturally.
Alternatively, you can use a diffuser to help set the wave.
For Tom Hiddleston's hairstyle, the hair needs to be pushed back off the face and to one side. Try to keep some volume at the front.
For extra volume and bounce, try a volumising serum like The Inkey List Peptide Volumizing Treatment.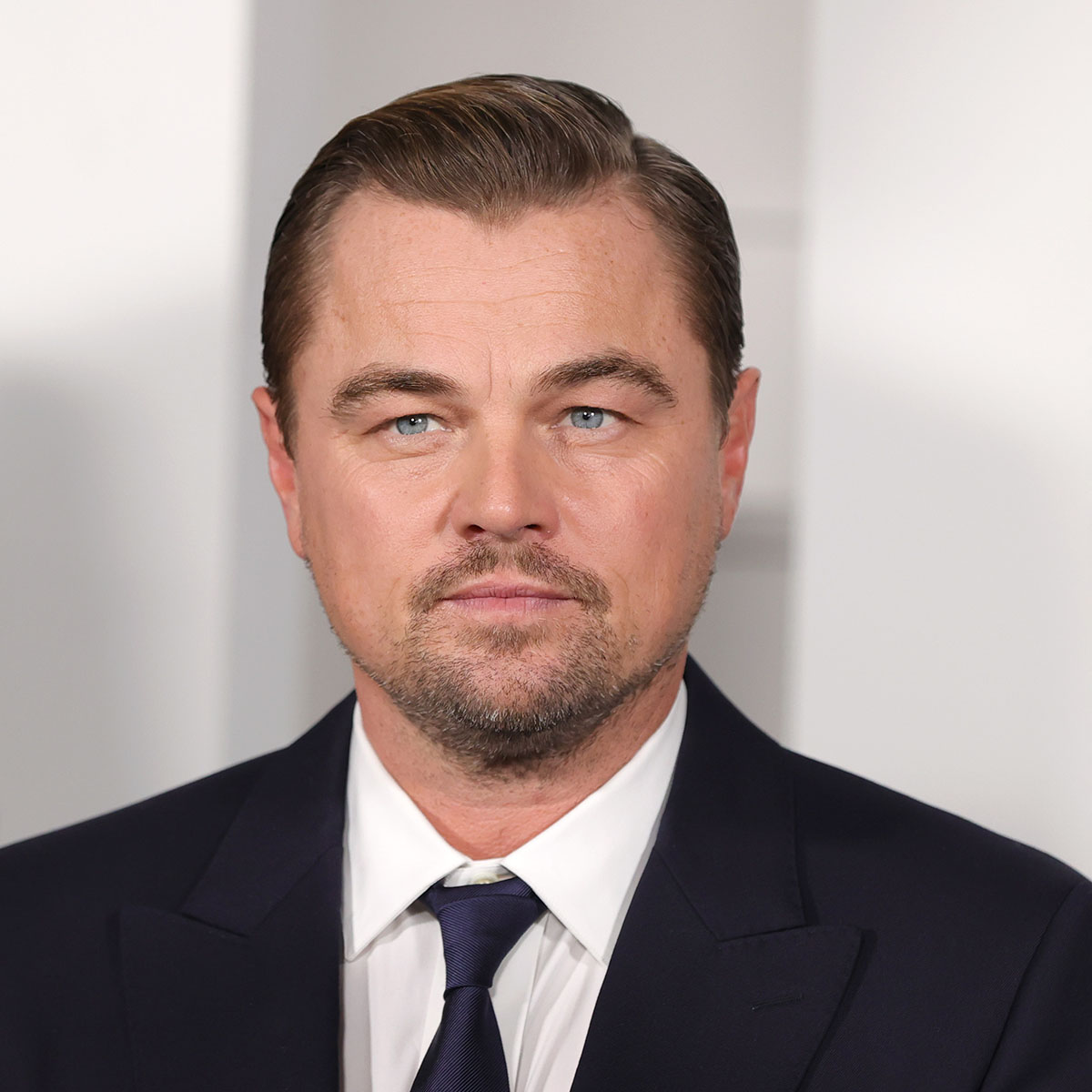 Dia Dipasupil/FilmMagic
Leonardo DiCaprio: Slicked Back Hair With Side Parting
Once known for his long, floppy, curtain fringe, Leonardo DiCaprio's hair has come a long way from those teen heartthrob days. And MFH reckons Leonardo DiCaprio's slicked back hair with side parting is the last word in suave.
And he gets to keep his long fringe too.
Sure, it's not exactly fashion forward, but for a 47 year old man still in the prime of his career, Leonardo clearly likes a hairstyle that enables him – and us – to concentrate on his performance, not his look.
(See him as Dr Randall Mindy in his current Netflix film, Don't Look Up, for an example of 'don't-care' hair).
As for the secret behind his slick-back? Rumour has it that Leo discovered pomade when George Clooney, another avid user, introduced it to him. And he apparently now asks for it on every movie set.
Talk about a smooth operator…
How To
Leonardi DiCaprio's slicked back hair with side parting works best on straight hair.
But if you're blessed with waves or curls, then product will  help.
After washing or wetting the hair, part it to the side.
Apply some pomade for hold.
Blowdry the hair, combing it back as you dry it.
Comb through a little more product after it's dry if necessary.
You can also spritz on a light-hold hairspray to keep the look intact.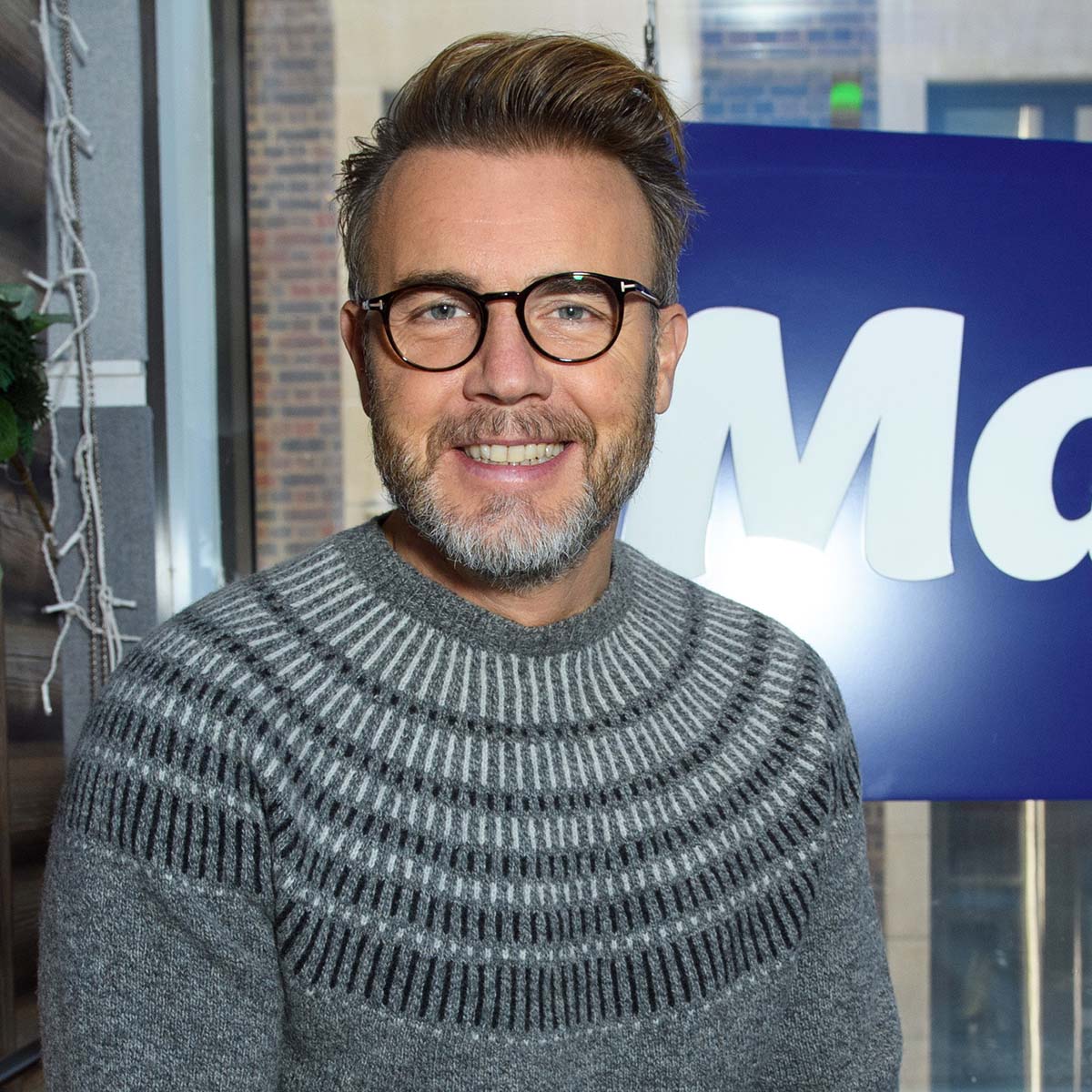 Joe Maher/Getty Images for ABA
Gary Barlow: Quiff With Short Back And Sides
Not only have his looks and physique got better with age, but so has his hair.And Take That singer Gary Barlow's quiff with short back and sides is the reason MFH is singling him out for some praise.
This hairstyle lifts and lengthens his round face, while the beard softens his features.
Gary might have admitted to having thinning hair, but you can't tell with this haircut – the quiff takes the attention away from the rest of his hair.
He has also admitted to taking drastic measures in the past to protect his bonce. In fact, Gary caused a social media storm in 2017 when he admitted to washing his hair for the first time…in 14 years.
That could well be the reason Gary Barlow's quiff with short back and sides looks so damn healthy…
How To
To get Gary Barlow's quiff with short back and sides, it's about taking time to style it.
When hair is damp, part it on the side and sweep the hair over.
Apply fibre cream and matt clay for shine and hold.
Then roughly blow dry your hair on medium heat using your fingers. Push it to the side and use your fingers to give the front a gentle quiff.
Or if your hair is longer, use a round hairbrush and loosely wrap it around the fringe. Gently pull the hair up and to the side.
Finish off with some hairspray.
You can also wear your hair slicked down and to the side for a suave, retro look ala Don Draper.
Or have fun by messing around with the texture.
Jamie Dornan: Thinning Classic Hairstyle
This classic short hairstyle really works for Fifty Shades Of Grey star and Irish actor Jamie Dornan. Dare we say it, but he is starting to thin out on the top of his hair, and there is evidence of a receding hairline. He has kept some volume and texture in the top though, which helps to disguise any issues.
How To
When it comes to styling, you don't need to add too much product. Although, that will depend on the style you want to go for.
For this particular hairstyle, we recommend using a mousse as a pre-styler to build some volume.
Use a small amount of clay or pomade to create some texture, especially if you have a slight wave, like Jamie Dornan.