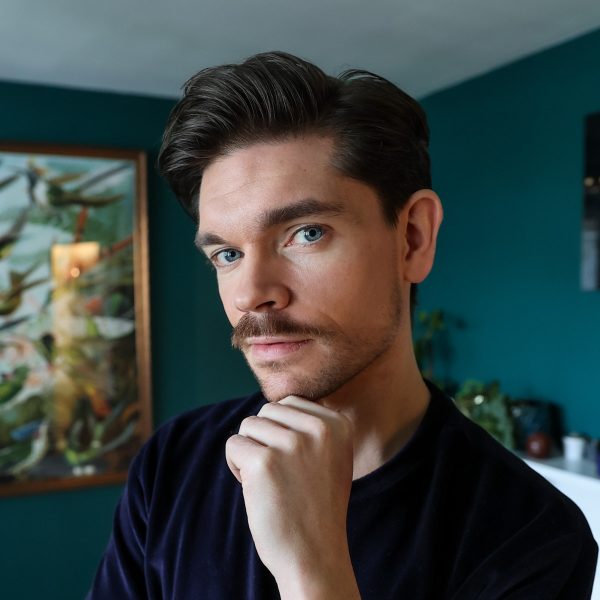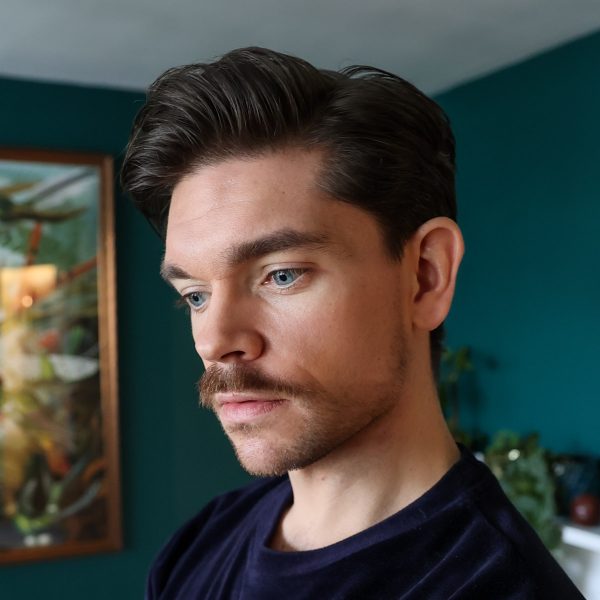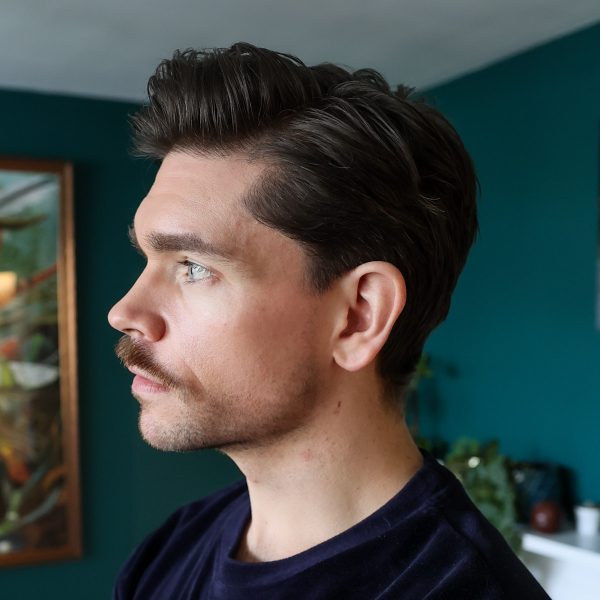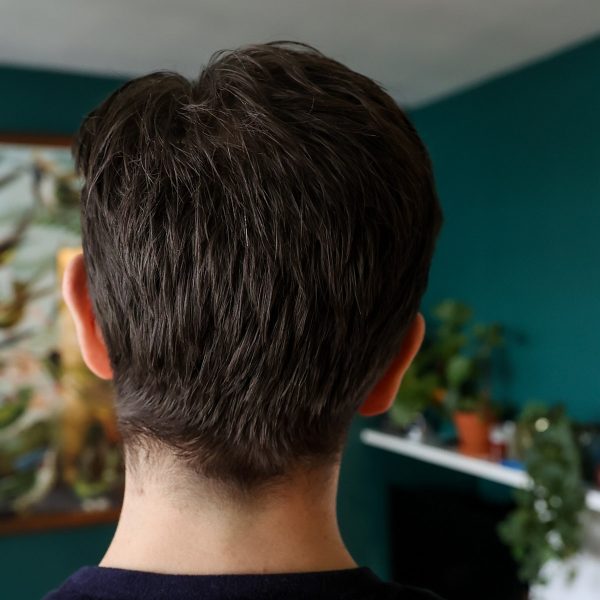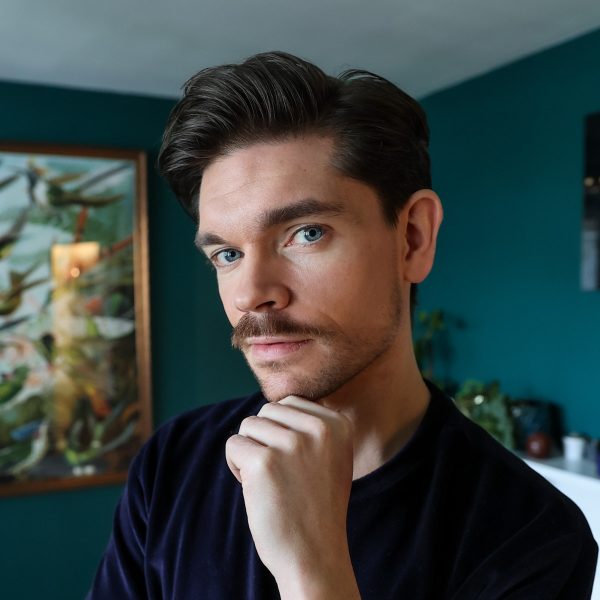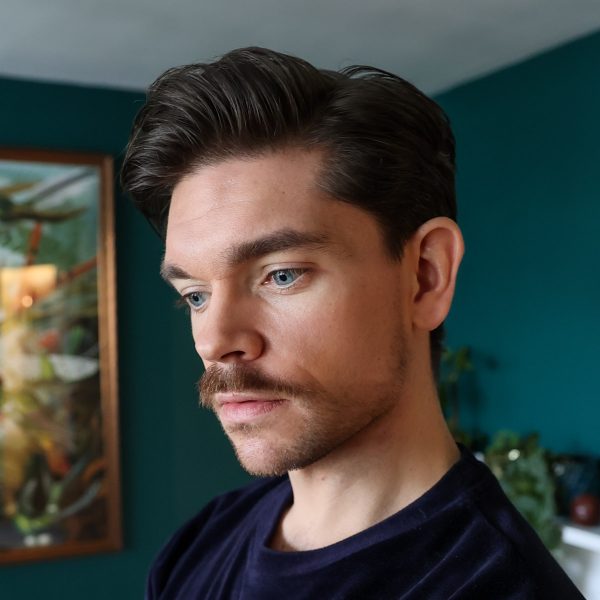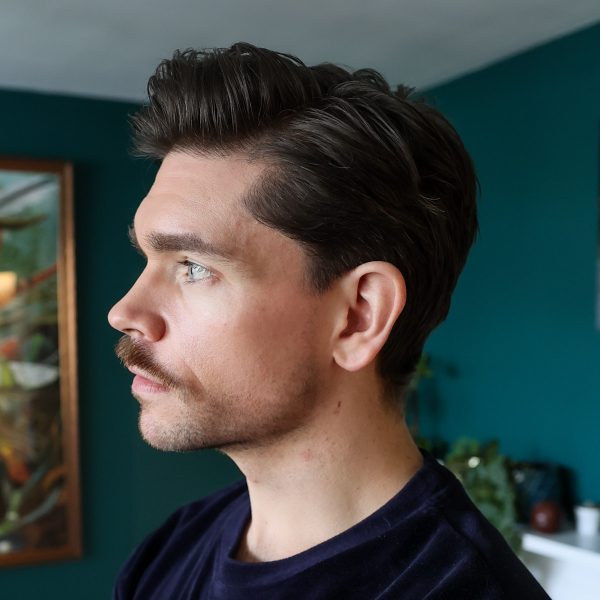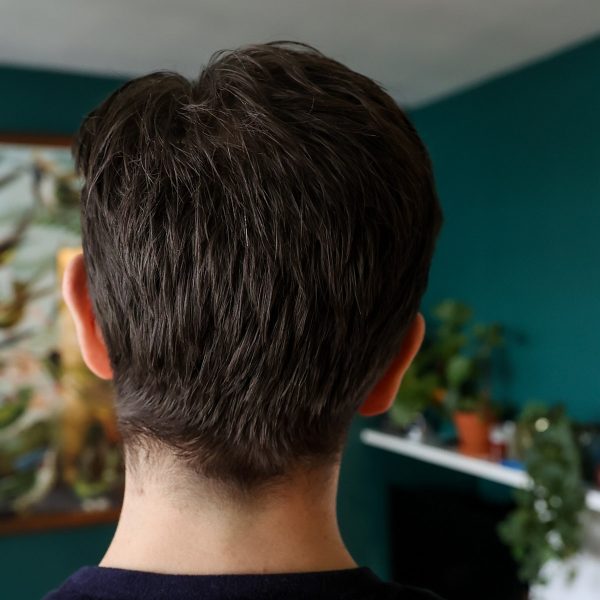 Men's Classic Back And Sides With Long Length On Top
Back to my best? I'll let you decide! Short back and sides with a longer top. It couldn't get any more classic.
MFH says
It was time for a change. New year, new me… or however it goes. To be honest, I just wanted to get my face back and to be able to experiment with hair products on YouTube again!
It feels really great to have the back and sides a lot shorter, whilst keeping a really classic shape. Ben has done a solid job again!
The easiest thing to do is to take in your phone with this Hairstyle Directory listing.
Ask for a 'square graduation' with the top left long. This is a square cut.
The length has been taken from sides and back.
On top, the length has been kept. Over-directing the cut on top has given more length at the front of the hair, and made it sliggtyly shorter at the back.
The perimeter (sides, around ears) has been – lightly – detailed to add more edge
Work a little thickening (or texture) spray into damp hair.
Use a hair dryer on a medium heat and fast speed to start to work the shape into the hair.

Use the heel of the hand to push the sides back.
Use the fingers to lift the hair on top to add volume.

Once dry, work a little clay into the hair – back to front and then front to back.
Work in texture and volume, especially on the top.
If you like, set with a little hairspray or wear it loose and natural.