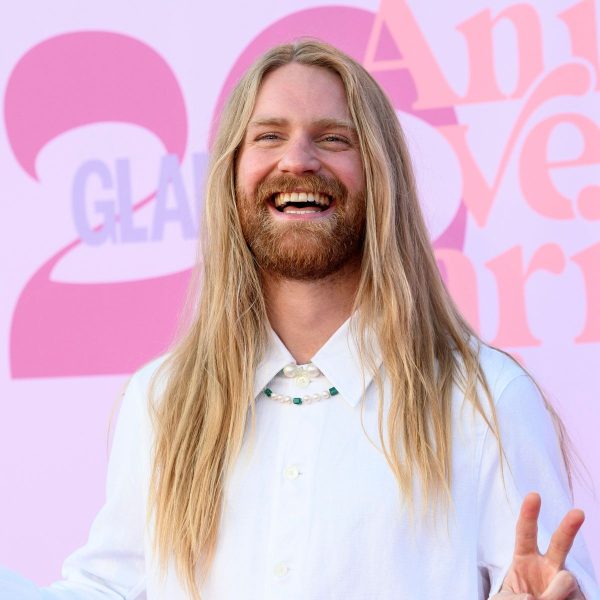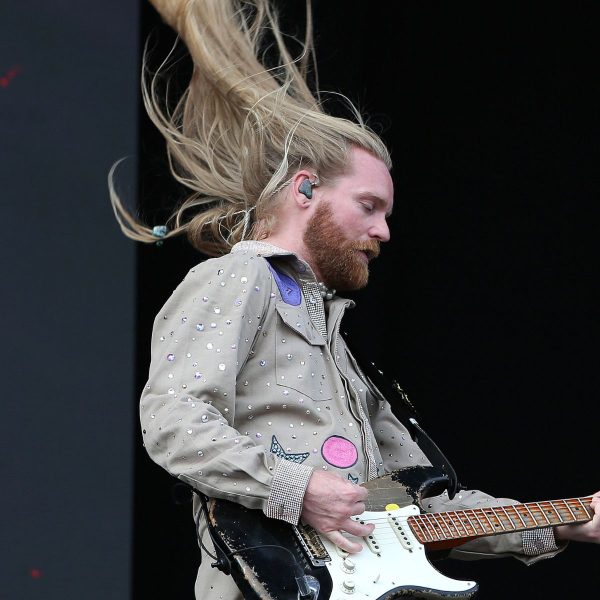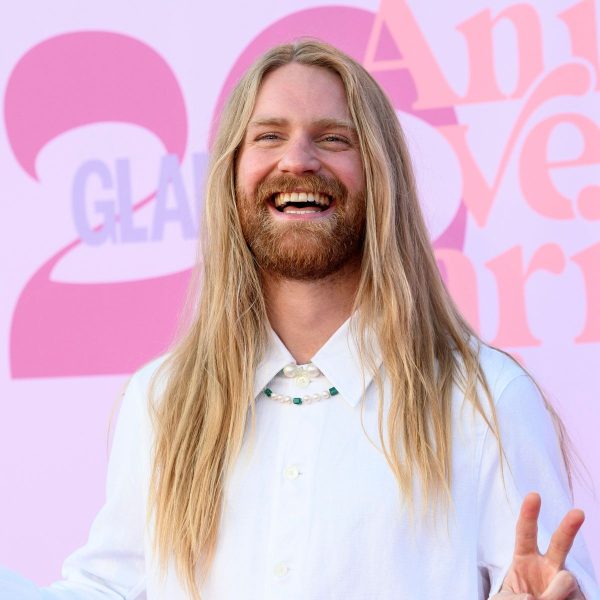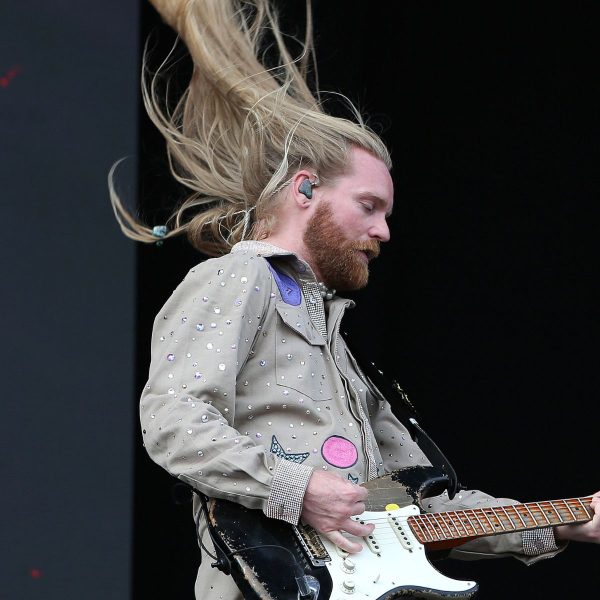 Sam Ryder: Long Blonde Hair With Middle Parting
He may not have won Eurovision (so close!), but singer Sam Ryder's long, blonde hair won our hearts. The length. The strawberry tones. The lack of frizz and split ends. The fact that he has what you could genuinely call a magnificent mane of hair.
Lest we forget his immense singing and songwriting talents, of course. No chance of nil points for this rising star.
MFH says
Sam Ryder's long, blonde hair with centre parting is the only thing that could distract us from his incredible vocal range.
He doesn't underestimate the importance of that stunning head of hair either. When asked at a press conference about any good-luck rituals he has before performing, the UK's Eurovision hopeful teased: "Is hairspray a lucky charm?"
If you're wondering how Sam Ryder and his marvellous mane ended up all over TV, newspaper and websites in recent weeks, here's a bit of background: Sam's rise to prominence started in the first lockdown when he started doing versions of popular songs on TikTok – simply singing straight into his phone.
So impressive is his talent that, Sam Ryder has over 12m devoted followers on TikTok (making him the most-followed UK star on the platform)  with superstars like Justin Bieber, Sia and Alycia Keys singing his praises to their followers, too.
And after his performance broke the UK's Eurovision 'dry spell' we also predict Sam's hair and his songs will develop even bigger cult status soon, too.
And we've got all the info you need if you want to channel his look…
If you're keen on growing your short hairstyle out to rival Sam Ryder's long, blonde hair, patience is key.
How fast your hair grows largely depends on genetics, but as a guideline, hair grows at an average of around half an inch a month.
And once you've got the length you want, it's all about treating it with serious TLC.
While Sam Ryder's hair is quite fine, if you've got thicker hair, then you might want your stylist to thin it out a little with subtle layers – so talk to them.
And remember that even if you are in the process of growing your hair, you'll need regular trims every few months.
It might sound counterintuitive but it helps to get rid of any split/damaged ends so your hair can keep growing. And stay healthy in the process.
You can wear it slicked back in a pony tail, in a man bun, or you can even get out the curling tongs for a head full of curls or tousled waves like Jared Leto.
Or you can just let it hang loose and long as Sam does.
But whatever you do, you must treat it with lots of TLC if you want it to look as healthy as Sam Ryder's.
Some tips? Sleep on a pure silk pillowcase – this stops your hair follicles getting 'roughed up' if you toss and turn during the night.
Avoid washing your hair daily if you can.
And when you do have to wash it, use natural products with as few chemicals as possible.
Use a deep conditioning treatment once a week. Ideally, apply it on the hair and leave it to work overnight.
If that doesn't appeal, then put a shower cap or towel around your hair for around 15/20 minutes as this will heat the deep conditioner up and allow it to penetrate more.
If possible, try not to use heated tools like hairdryers very often. But if you must, make sure you use a heat protector first.
If you have natural waves in your hair, then scrunch it a little as it air dries to encourage the natural movement of the hair.
If your hair is prone to frizz in hotter weather, then there's loads of effective anti-frizz products. In the first instance, check out John Frieda's Frizz Ease products in your local Boots.