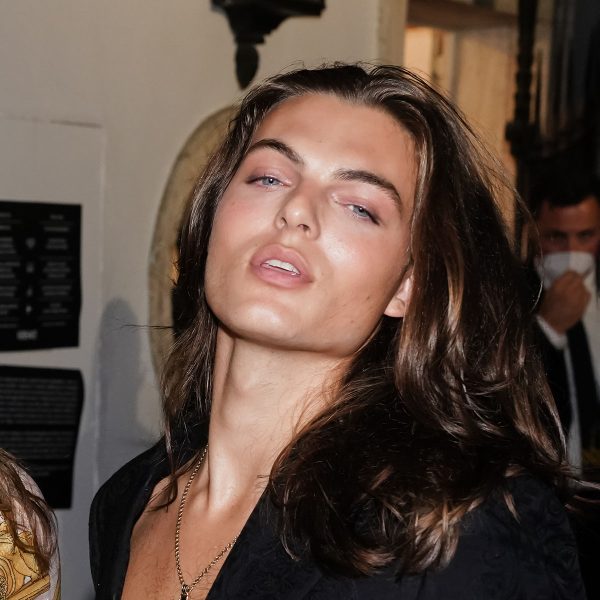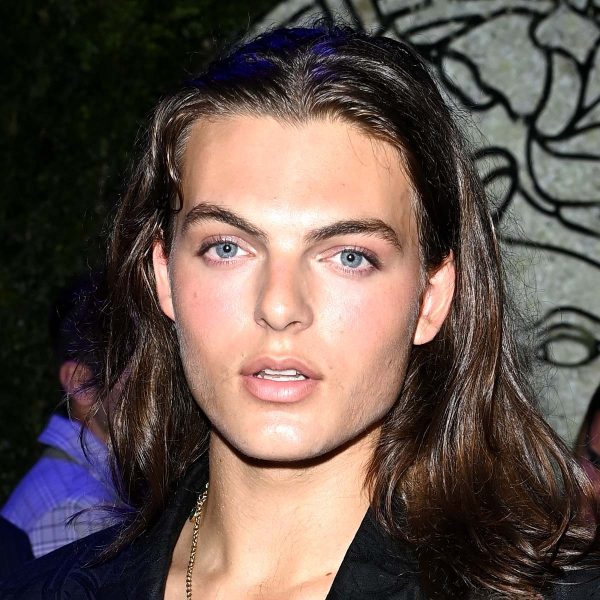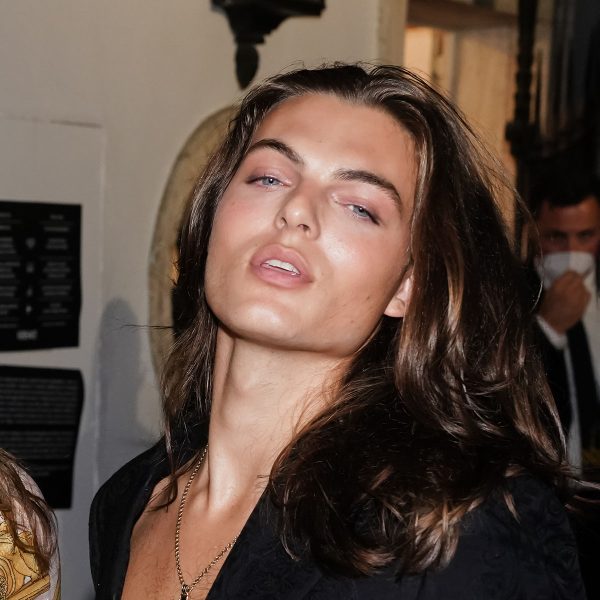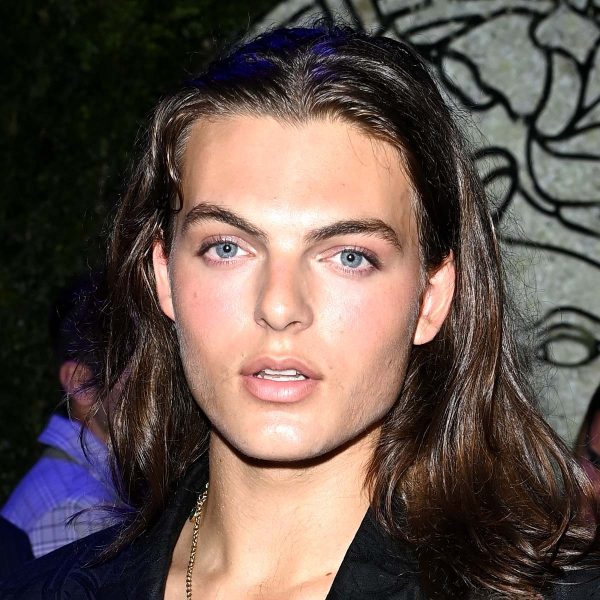 Damian Hurley: Long Hair With Centre Parting
Now here's a teenager who has clearly won the genetic lottery. Damian Hurley's long hair with centre parting is almost identical to his Mum, Elizabeth Hurley's. Plus he has inherited her sultry looks – and then some.
Twinning is clearly winning for this mum and son duo.
MFH says
Damian Hurley's long hair with centre parting is the ultimate 'because I'm worth it' hairstyle, no? MFH thinks those lush lengths are just make for flicking around.
Needless to say, the 19 year old model son of Elizabeth Hurley has made quite the splash in fashion circles. MFH thinks that Damian's 'superstar hair' – and connections – have a lot to do with it.
Damian signed with uber model agency IMG last year, and has shot two campaigns for legendary makeup artist, Pat McGrath.
And, with six high-profile godfathers including Hugh Grant and Elton John, you know Damian Hurley is destined for stardom. Keep an eye out for that luscious, long hair swishing up a red carpet near you soon…
Damian Hurley's long hair with centre parting is all about keeping your hair in great condition.
He has subtle layers throughout to help with styling and to encourage his natural wave.
If you're growing your hair out from a shorter cut, it's still important to go to your stylist for regular trims to get rid of split ends so your hair can grow.
Damian Hurley's long hair with centre parting is a pretty versatile style and length.
You can wear it slicked back in a tight pony tail, in a man bun, or you can even go big and go hard with the curling tongs for a head full of curls.
But if you want it to look shiny with subtle waves like Damian, it's all about treating your hair with serious TLC.
Sleep on a silk pillowcase – this stops your hair follicles getting 'roughed up' if you toss and turn during the night.
Don't wash your hair every day if you can avoid it. And when you do, use natural products with as few chemicals as possible.
Use a deep conditioning treatment once a week. Ideally, apply it and leave it to work overnight.
To give your hair bounce, use products that give volume when blowdrying.
And when you blowdry your hair, tip your head upside down at first, and dry it from underneath. That gives your volume a serious boost.
You can scrunch it a little if you have natural waves.
Or if you have dead straight hair, you could use a curling tong sporadically to add a little movement to your hair.