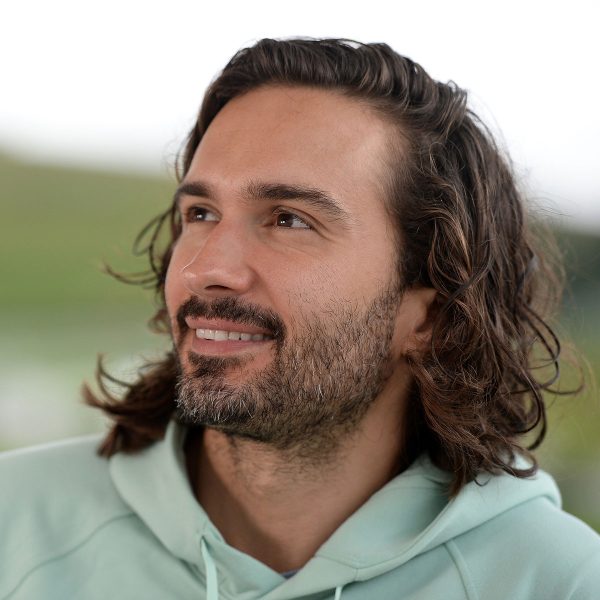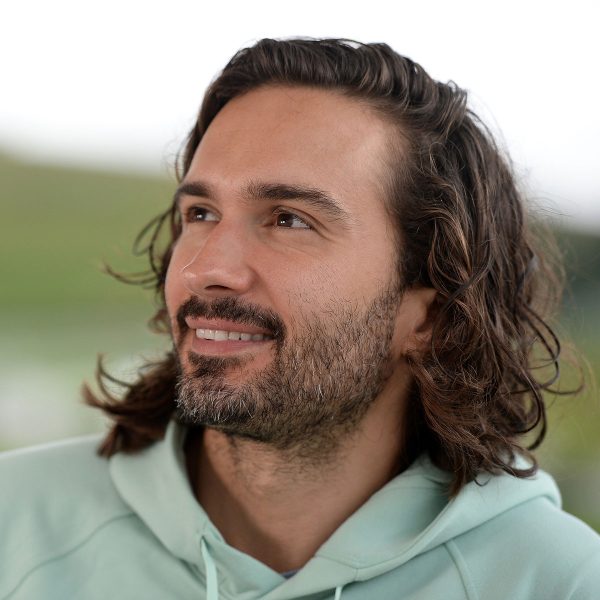 Joe Wicks: Curly Shoulder-Length Hair
From PT heartthrob to National Treasure – courtesy of PE with Joe – fitness trainer Joe Wicks has the kind of long, lush waves that are the hair equivalent of a six-pack: something you want to show off all the time.
MFH says
He got the nation's kids, and their parents (especially the lust-ridden mums), star-jumping and high-kneeing their way through the pandemic with his daily fitness classes.
So it's fair to say that Joe and his tousled curls became as familiar a sight on our laptops as Chris Whitty and his daily Powerpoint presentations on our TVs.
Whether man-bunned out of the way for a fitness sesh, left wet after a shower, or long and free-flowing to his shoulders, his bonce is a serious personal best.
Joe's hair in this picture is shoulder length, but he often has it shorter, to around his jawline. Ask your barber what would suit you best.
Your barber will need to subtly layer the hair to take the heaviness out of it.
Joe wears his hair parted with a very low, messy side part, so if that's what you want, be sure to show the barber where you part yours.
Wash and condition hair using gentle products to nourish and eliminate frizz and fluff.
Remove excess water by gently squeezing it with a towel. Don't rub your hair, it'll just create a fluffy texture.
Then use an old cotton t-shirt to dry it without heat damage. Lay the t-shirt flat with sleeves and neck towards you.

Flip your hair into the shirt and wrap it up using the sleeves to tie it to your head. And let the hair dry.

If you're in a hurry, use a styling mousse or sea salt spray from roots to ends.
Then style with hairdryer on low heat, gently scrunching and twisting the curls into shape
Use a tiny pea-sized drop of shine or frizz-easing serum – rub it in your hands then run it through your hair to give it shine and remove any fluffiness.