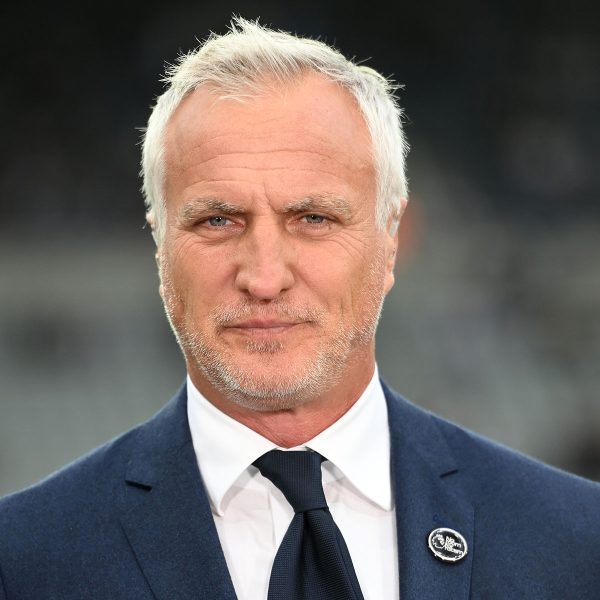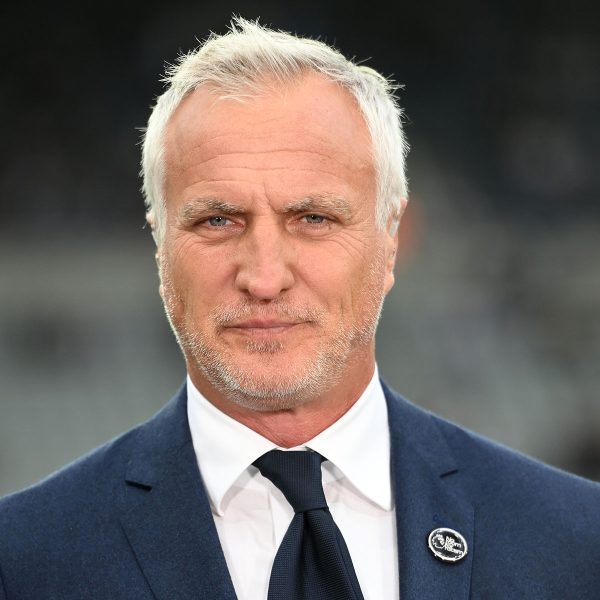 David Ginola: Crew Cut
This former footballing superstar has swapped scoring goals for getting mucky on I'm A Celebrity Get Me Out Of Here.
But whatever he gets up to, David Ginola's crew cut remains as cool and classy as the man himself.
MFH says
His fancy footwork might have dazzled UK Premiership football teams like Newcastle, Everton and Tottenham Hotspur in the late 1990s.
But like a lot of footballers, his hair hit the spotlight, too. Yes before David Ginola's classic crew cut, he had the kind of long, swingy, brunette hair you'd only see on a shampoo advertisement.
No surprise, then, that in 1998, David Ginola's hair starred in an ad for Loreal, becoming the front man for its Elvive men's shampoo.
Nowadays, the 54-year-old clearly likes to keep his thinning hair in a short, classic, style which shows his craggier but still handsome face. And he lets his natural white colour take centre stage.
Because he's worth it. (Sorry, had to be done).
For David Ginola's crew cut, the hair is slightly longer on the top of the head, and is graduated subtly down from the crown to the ears.
If you want to make this more on trend, you can ask for a fade.
Best to discuss with your barber what would suit you best.
David Ginola's crew cut is great if you're time-poor. You can just wash and go.
For thinning hair, use products that add volume like thickening mousse.
And, like, David you can add a little product to give it a little texture around the fringe area.
Use a small amount of clay, wax or putty and warm it between your fingers first.
Then apply to dry hair with your fingers and push the fringe area into a subtle quiff.