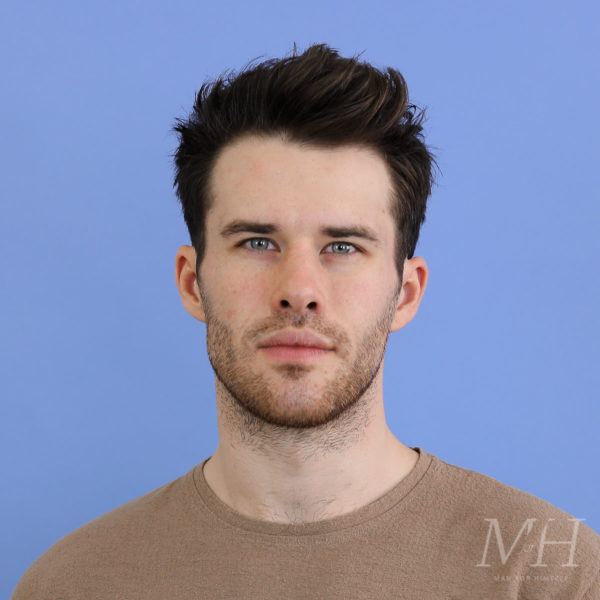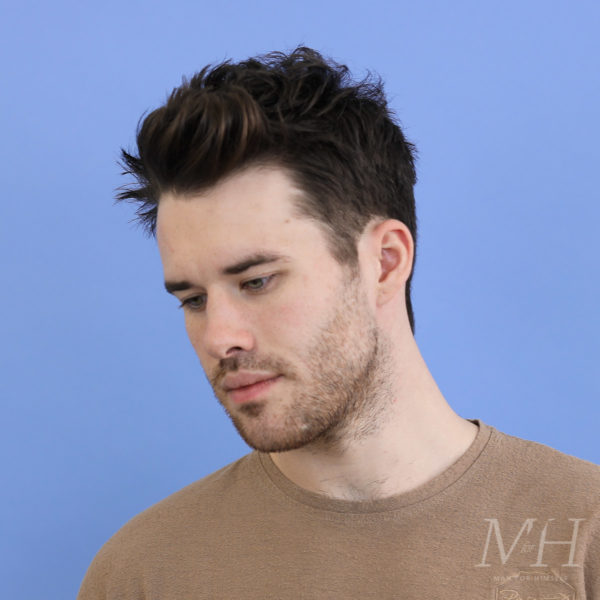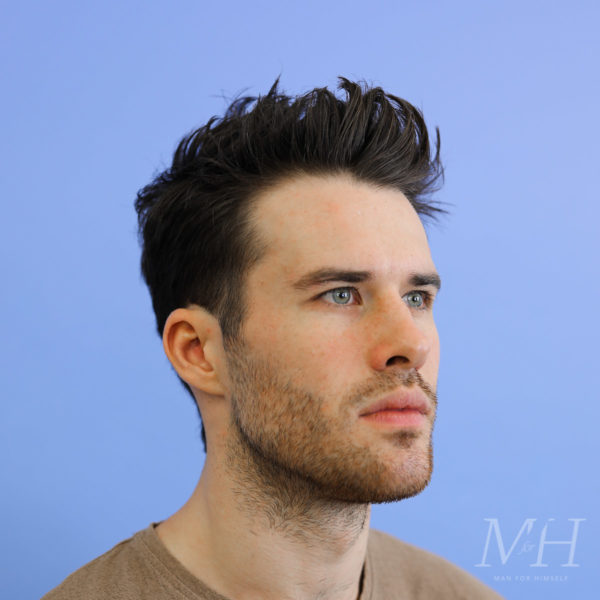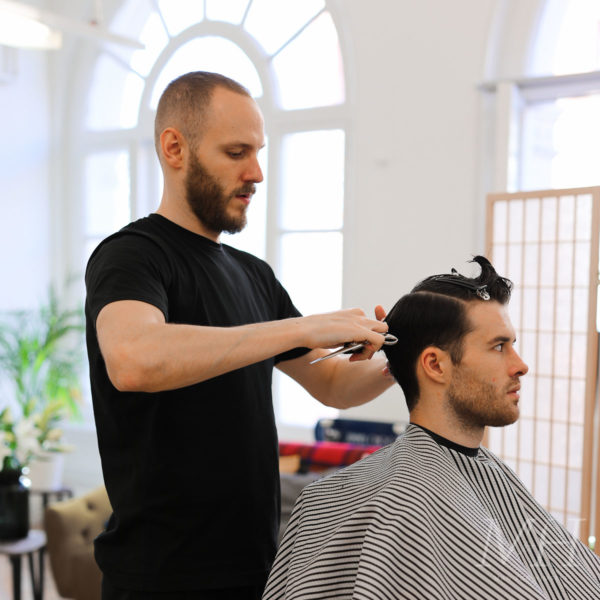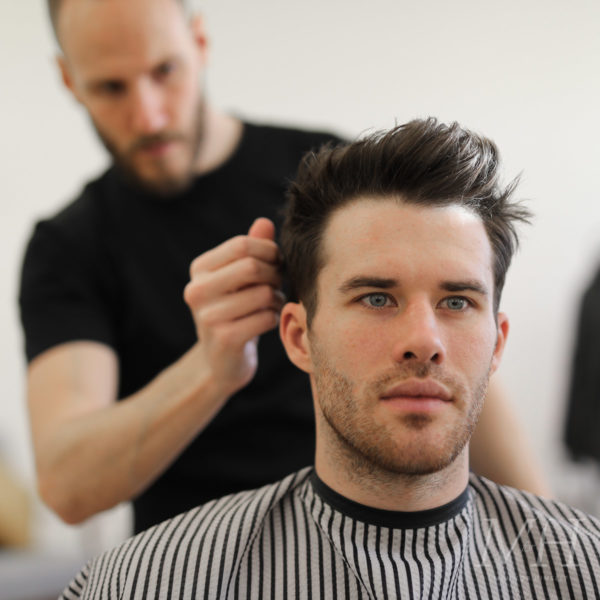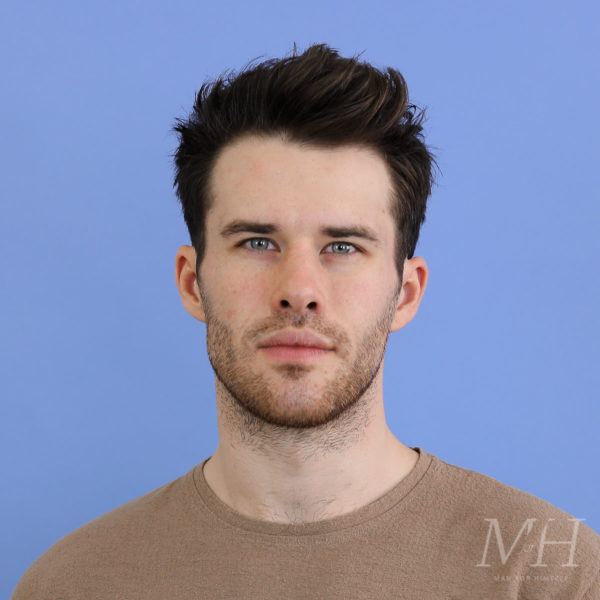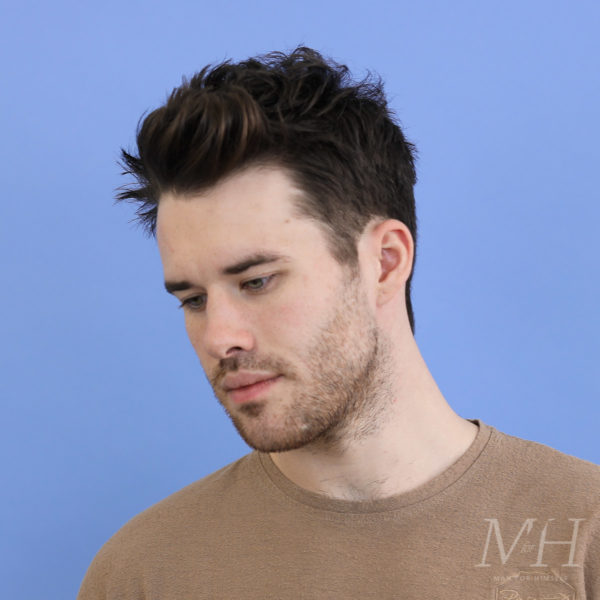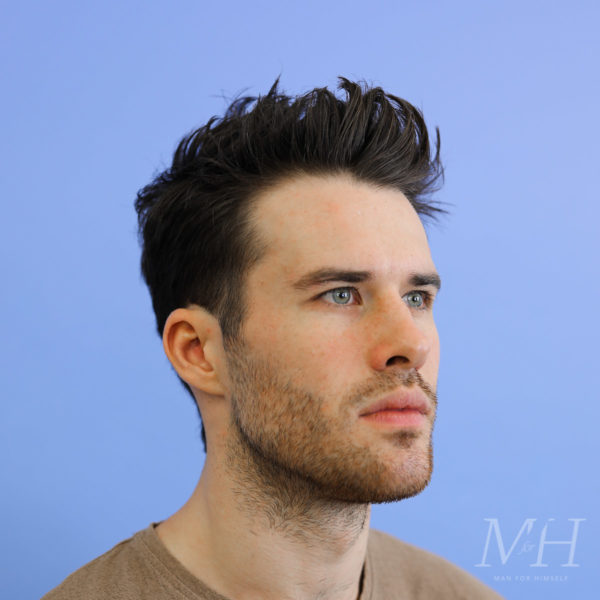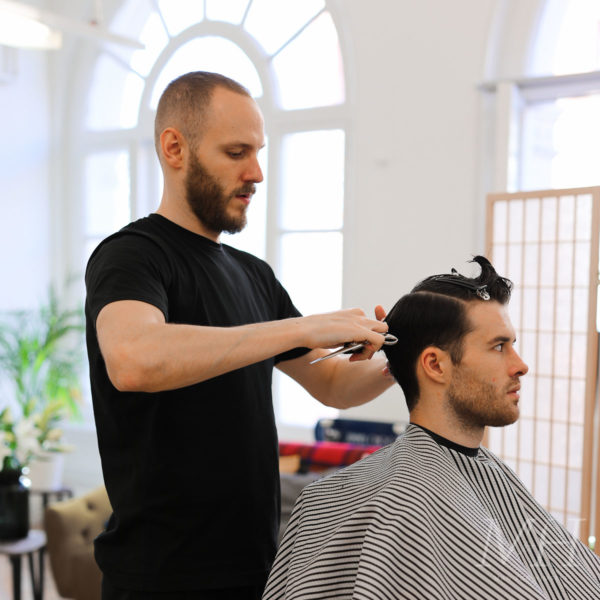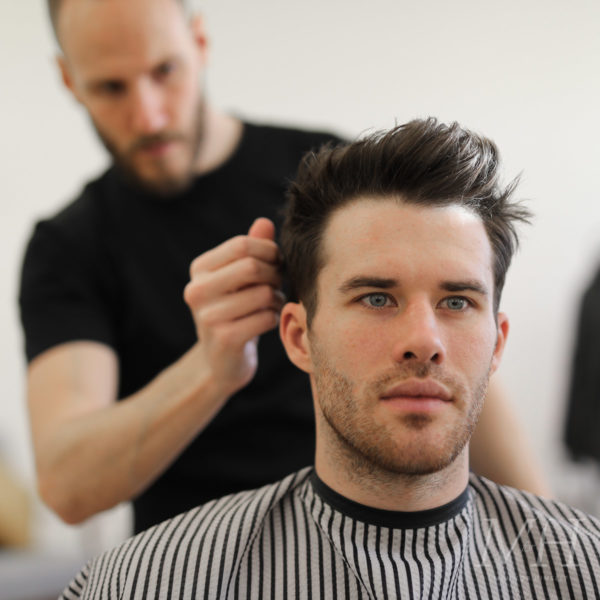 MFH says
Short, textured and totally low maintenance. An easy option for guys who want a contemporary look but don't have the time for overly complicated styling.
This style is all about texture and volume.
Keep more weight and length in the sides.
Scissor cut.
Use a point cutting technique, as well as twist cutting, to create texture – do not use thinning scissors.
After shampooing and conditioning the hair, Anthony sectioned the sides of the hair from the top. 

James' style is all about texture and volume, so Anthony kept more length and weight on the sides – really showing what can be done with a scissor cut. 

Starting with the back and sides, Anthony dusted off some of the length, to even it out before point-cutting into it to build texture.

He didn't take much off the top, but he did sweep front to back – with a technique known as overdirecting – to leave more length in the front.

It was then onto the detail – point cutting around the ears and edges.

This was also done on the weight line

 just so it didn't look too heavy.

This next bit is impressive – using a twist cutting method, the hair is literally twisted and almost frayed by using the open blade of the scissors. As the hair disperses it gives a 

textured, choppy effect to the style, whilst still maintaining the length.

If you've got thick and coarse hair, this could really work for you.

Anthony dried James's hair by just using a hairdryer and his hands.

Once it was dried and the initial texture was in, Anthony used Hanz De Fuko's best selling hybrid clay/wax, Claymation. This is also one of my favourite products from the brand.

This is a matte product that has a strong hold and is great to accentuate the natural texture of your hair.

He used the product to really add definition to the style – especially around the crown, which had been kept longer in length.

And to lock in the style, Anthony finished with Hanz De Fuko Style Lock hairspray. An extreme hold product that mists on but can be brushed out.