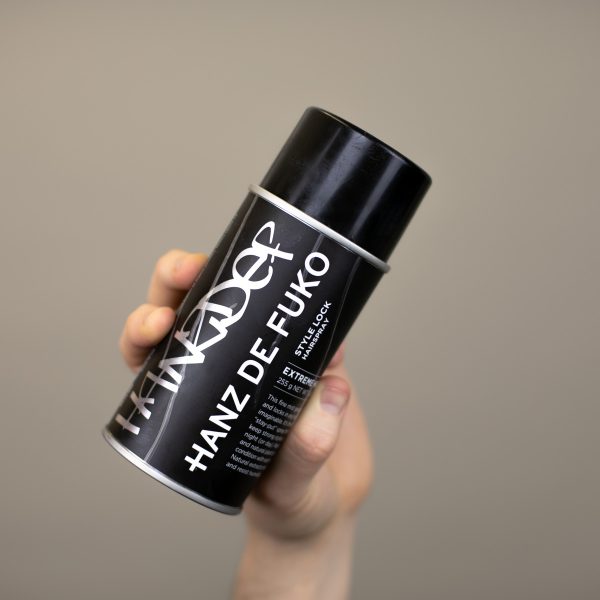 Hanz De Fuko Style Lock Hairspray
This fine mist goes on dry and locks in any hairstyle imaginable. It's the ultimate "stay-put" spray that will keep strong styles up all night (or day). Peptides and natural plant proteins condition with each application. Natural extracts moisturise and resist humidity.
Available from
MFH says
This hairspray is seriously mega-hold… but it's also seriously mega-pricey!
Is is worth it? Sure, if you've got a spare £24 to spend. But if not (like me), no! I'm not sure any hairspray (a fixing product – not styling) justifies this price tag. At best, it's punchy.
Want a strong hold hairspray with a wallet-friendly price? Try this.
What Hanz De Fuko Say
STRAND PROTECT COMPLEX guards hair from environmental factors that can fade color or cause premature degradation of the hair structure.
NUTRITIVE CASCADE TECHNOLOGY delivers a cascade of peptides and natural plant proteins throughout the hair shaft to reinforce structure and improve strength.
Our CERTIFIED ORGANIC HAIR CARE BLEND of Mallow Flower, Lemon Peel, Burdock Root, and Horsetail Fern extract adds to the conditioning properties of the product.