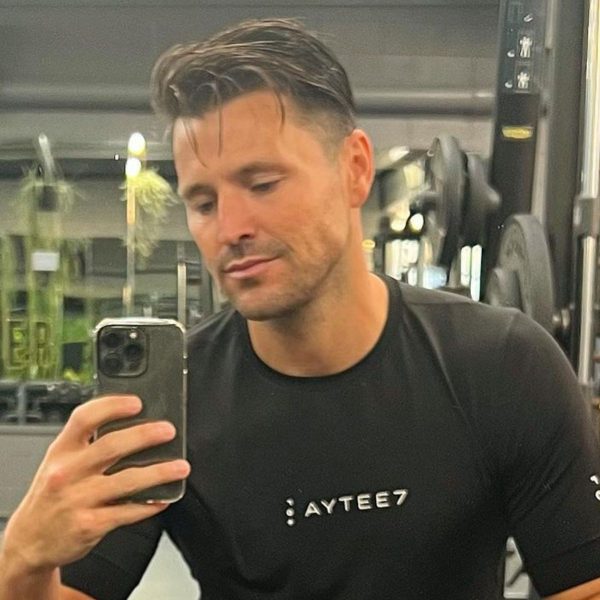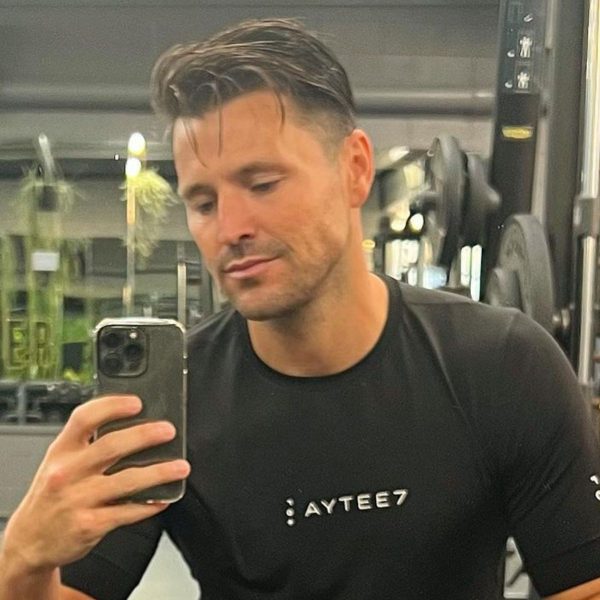 Mark Wright: Side Parted Quiff Hairstyle With Low Fade
Former TOWIE star Mark Wright's side parted quiff hairstyle with low fade is a prime example of his skill at looking sharp.
Such are his incredible grooming skills that his bonce barely even looks mussed after a hardcore gym sesh. (See picture 2).
Impressive stuff.
MFH says
Incredibly polished are two words that spring to mind when thinking of Mark Wright's hair and style. And though his side parted quiff hairstyle with low fade might be a look he keeps going back to, there's good reason for that.
It's the rule of the four S's: it Suits him, it's Sharp, it's Slick and it's Stylish. And it's the perfect cut for his thick, straight hair.
Frankly, it elevates him from TOWIE wide boy to smooth operator.
With that in mind, MFH is just throwing this out there: Mark Wright as the new James Bond? *strokes moustache*
Too much of a stretch?
If you like Mark Wright's side parted quiff hairstyle with low fade first of all show your hairdresser where you like your side part to be.
Then it's all about a sleek, sharp, precision cut.
The hair is slightly longer on the top of the head, so that it can be parted, brushed over and styled into a subtle quiff at the front.
Mark has strong low fade – so discuss options with your stylist. You can make more of a statement with a higher fade, or go without the fade entirely.
low fade  do a sharp part on the side of your hair with a comb.
Use a golf-ball size blob of volume mousse on the mid lengths and ends of the top of the hair.
Then blow dry it up and back a little on the side with the quiff.
Then use a small amount of clay or pomade – warm it between your fingers first.
Apply to your hair with your fingers, and use it to enhance the quiff.
Then smooth a little down the sides and back of the hair to tame and flyaways.
If you want a more textured look you can ruffle more product through with your fingers and mess it up a bit. And pull a few of strands down onto your forehead.