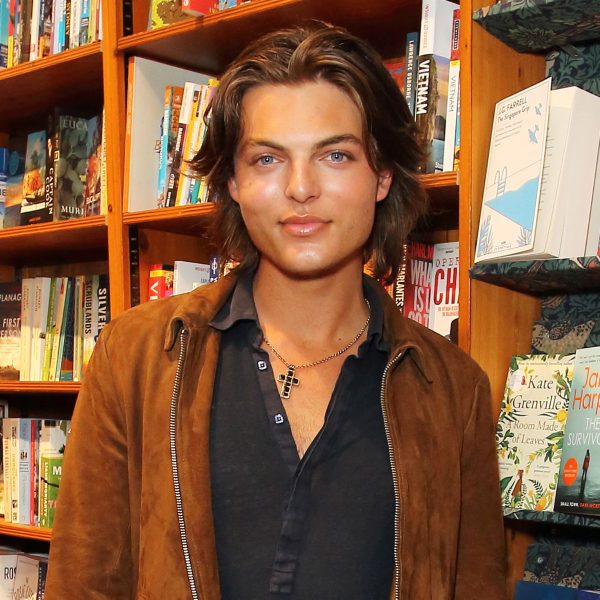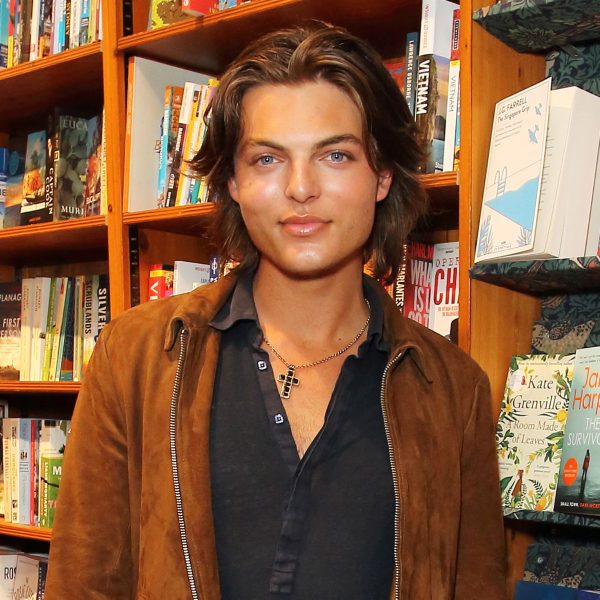 Damian Hurley: Medium Length 90s Curtain Haircut
Until recently, his long, shiny, shampoo-ad hair made him a dead ringer for his mum, Elizabeth Hurley. But Damian Hurley's medium length, 90s curtain haircut is a big change up for the 20 year old (and as far as we're aware, Liz has never had a curtain haircut in her life).
The new cut also happens to showcase his incredible facial features even more, in all their high-cheekboned glory.
Jealous, much?
MFH says
Damian Hurley debuted  his medium length, 90s curtain haircut on Instagram in April  and caused a stir – because nobody expected him to cut his signature long hair off.
But when you have superstar hairstylist-to-the-stars Serge Normant to hand to give your hair a drastic but on-trend makeover, it wouldn't feel such a risk, would it?
Serge obviously had Damian's modelling career in mind – not only is the medium length cut the perfect frame for Damian's striking face, but it's also a versatile length and style that can be styled in various ways for photo shoots – like a quiff, an extreme side parting, or slicked back to name a few.
Damian Hurley's medium length, 90s curtain haircut is just to collar length at the back, shorter and chopper at the sides, and the top is around two inches long.
Ask your barber/stylist to point cut your hair, which will give texture like Damian's.
They may thinning scissors to get rid of any excess thickness so it doesn't look too 'puffy' at the top and sides.
To style this medium length, 90s curtain haircut?
Firstly, use a comb to create a hard parting in the middle. Simple tip: use your nose as a guideline.
Add a golf-ball sized amount of  volume mousse and run it through hair from the roots to the ends.
As you blow dry your hair push the curtains up a little into a 'half quiff' on either side, and pull down a couple of strands onto the forehead.
When you've finished, rub a small amount of pomade or clay through your hands to warm it up, then go through the hair picking out random pieces at the sides and back like Damian's hair.