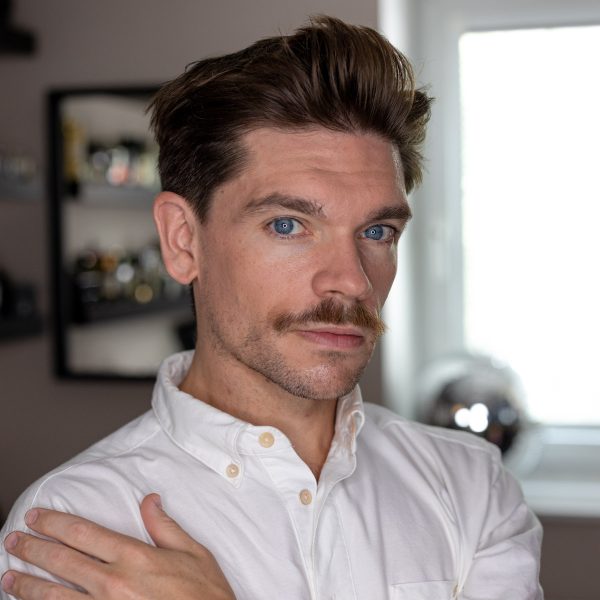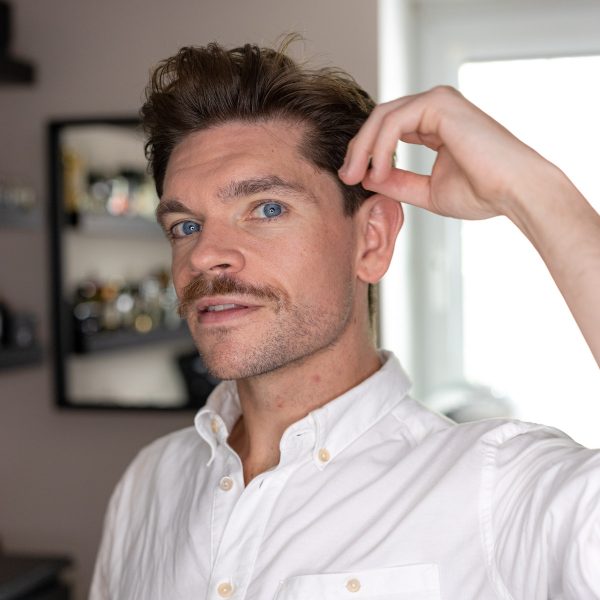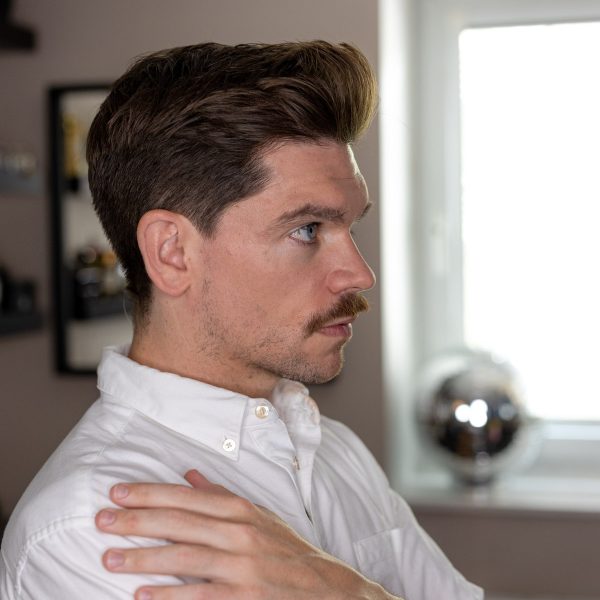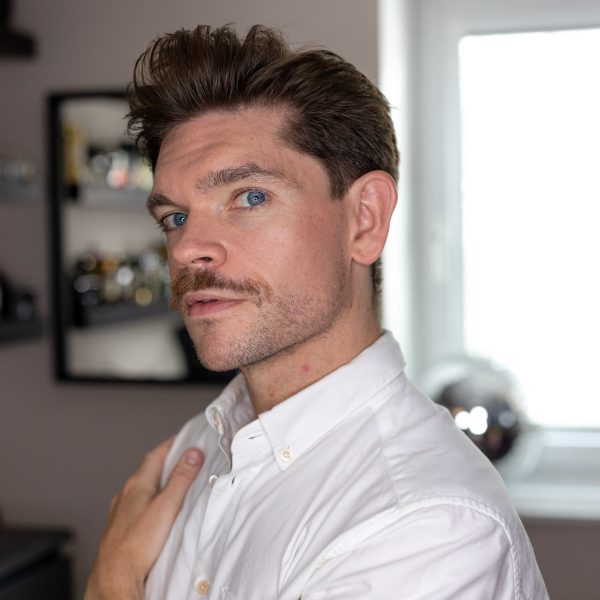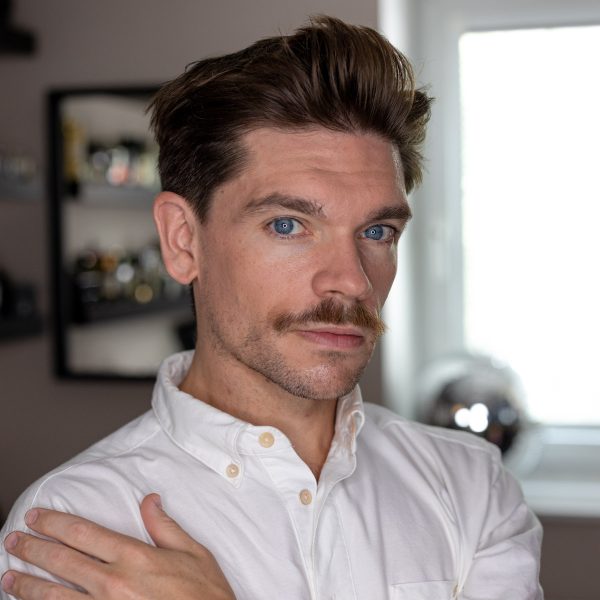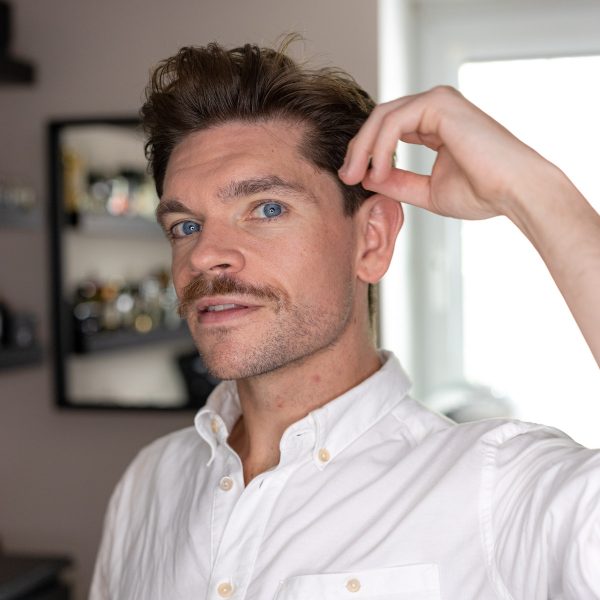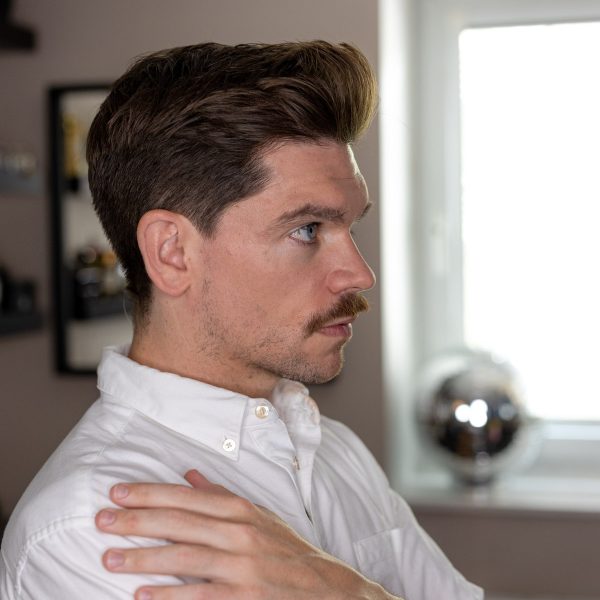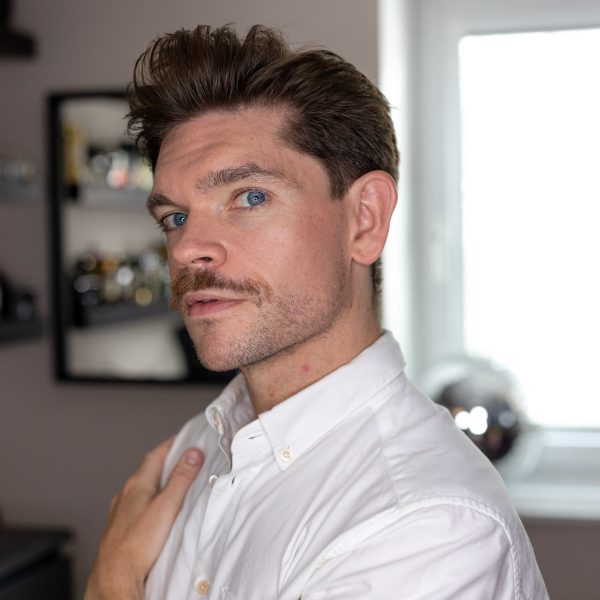 MFH says
A sharp 3 back and sides with loads of length and volume on top. I really love the versatility of this style.
I can go big and messy, or slick it back to be neat and refined.
See what to ask your barber and how to style it yourself at home below!
Ask for a low placement 3 back and sides, with a scissor cut on top.
Your barber will smooth the sides working a higher clipper grade down to the 3.
They should use scissor over comb to really finesse.
Your barber should point-cut into the hair on top to really up the texture.
The neckline should be a tight taper.
Use your usual hair pre-styler (I use thickening) to give your hair a boost.
Top tip: For huge volume, use a mousse.
If your hair is already thick, spritz a little sea salt spray into the lengths of your hair.
Use a hair dryer to scrunch and dry – working the texture in.
Sprinkle a little hair powder into the roots of your hair and work through the length.
Finish with styling and defining with a matte clay.