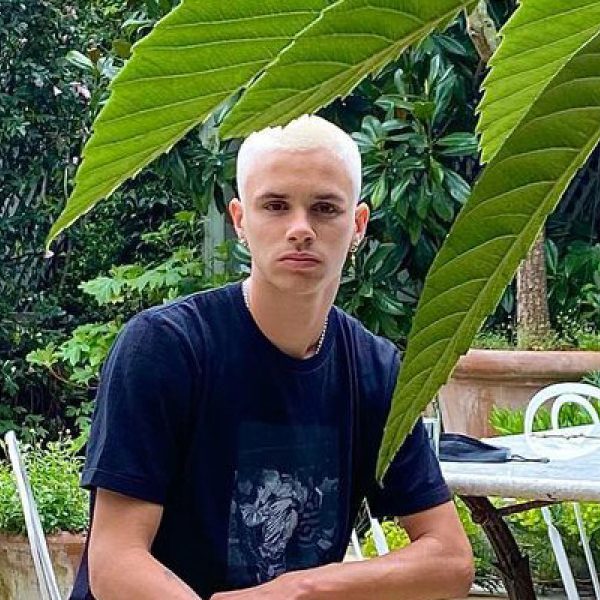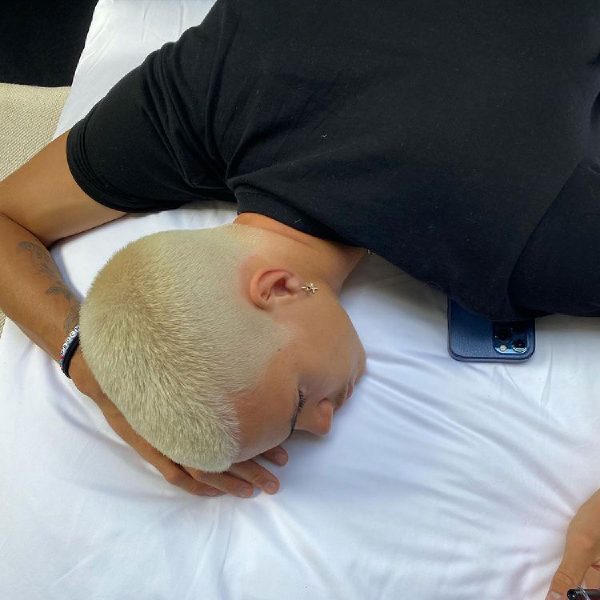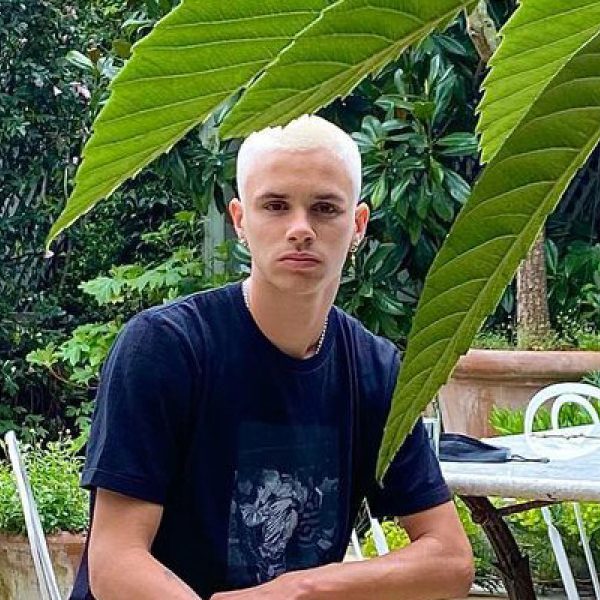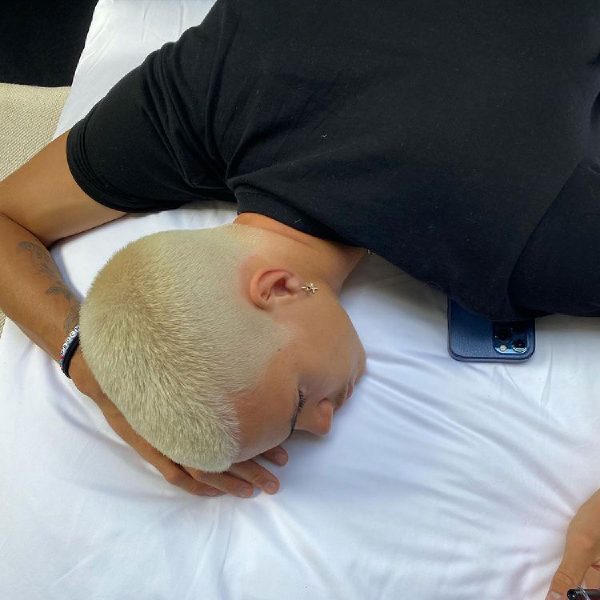 Romeo Beckham: Bleached Blonde Buzz Cut
Romeo Beckham was originally all about the very David Beckham-esque floppy hair but he's transformed his look and gone for an edgy bleached blonde buzz cut.
MFH says
With those genes Romeo Beckham can make any hairstyle work for him – even the most stark cut and bold colour transformation known to man!
Although MFH loved his longer length hairstyle, this bleach blonde buzz cut still looks great. It's edgy and has loads of personality.
And love the shade that dad David has been throwing is son's way on Instagram: "Nice hair ❤️ @romeobeckham I wonder where u got that idea from 😂"
Invest in a purple shampoo if you're going platinum – and always get your hair dyed by a pro (Romeo went to Josh Wood Atelier in London).
If you want to bite the bullet and dye your hair bleached blonde, like Romeo Beckham, know that it's going to be high maintenance.
Make sure you use a silver/purple shampoo to prevent it from going a brassy yellow tone.
And wear an oil-free SPF to prevent your scalp getting burnt!