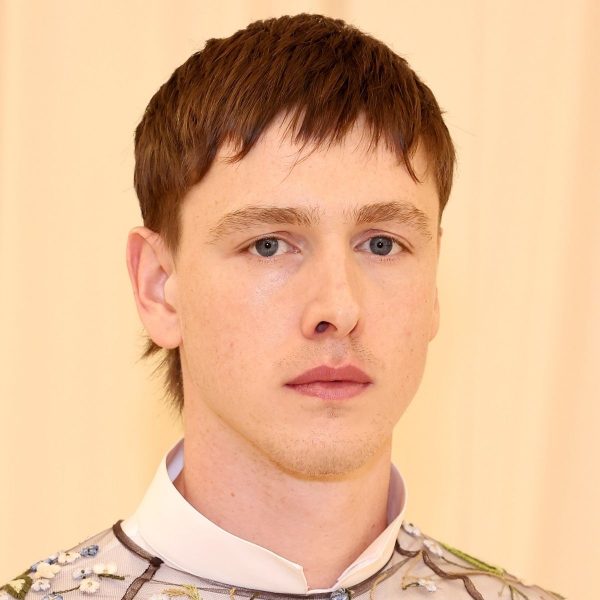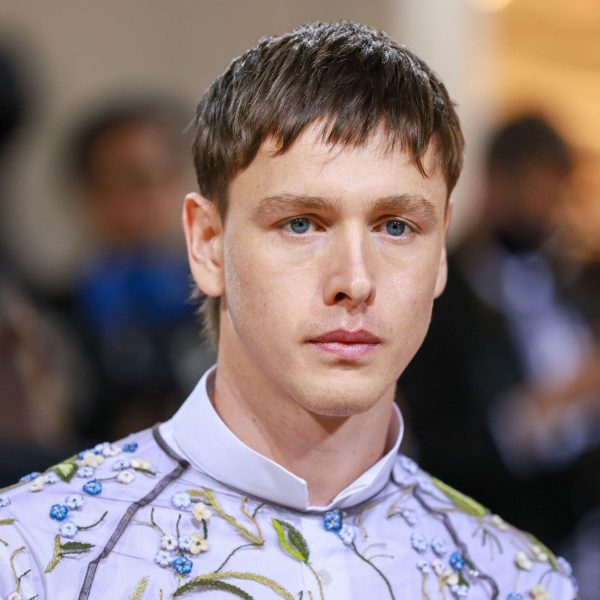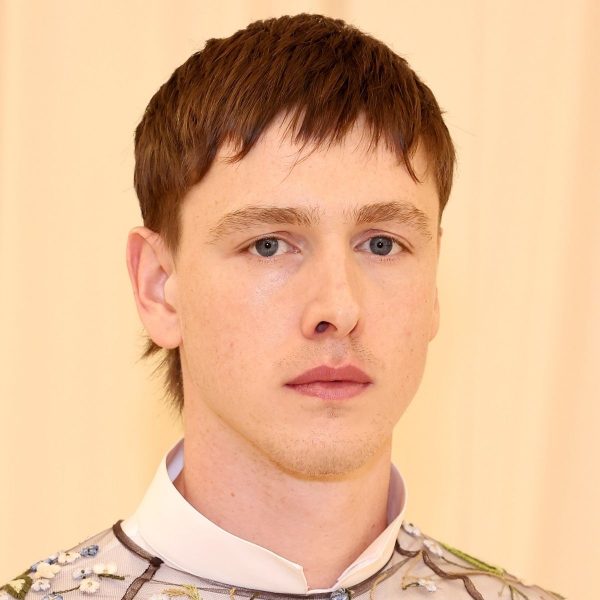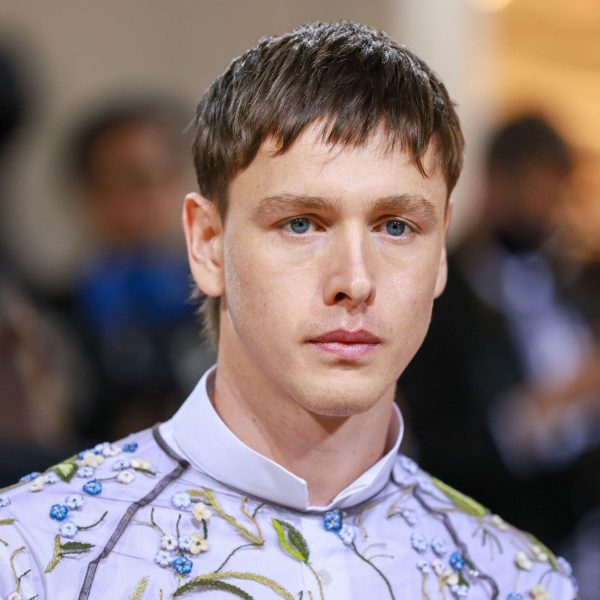 Harris Dickinson: Modern Mullet With Textured Fringe
Rising acting star Harris Dickinson's modern mullet with textured fringe made a fashion-forward statement on the Met Gala red carpet.
MFH has a lot of respect for him carrying off this brave look. But if anyone can get away with this, it's bound to be a 6ft tall actor with beautiful bone structure, no?
MFH says
Harris Dickinson's modern mullet with textured fringe is definitely not a look for anyone who isn't confident about standing out in a crowd.
Because Harris' hair stood out at the Met Gala, despite being surrounded by some of the world's biggest attention grabbers. (Kim Kardashian, are your ears burning?)
Although this mullet style isn't hugely flattering, at the risk of sounding deeply fickle MFH loves the look because it's just so damn fashion forward.
It turns out that hair experimentation is in the Harris' genes – because Mummy Dickinson is a hairdresser.
Speaking to the Evening Standard, Harris said: 'My mum never went too wacky but I've let her do some wacky stuff to my hair. Frosted tips in Year 4 — that was quite a bold thing to do.' He laughs. 'Now I look back and think, was everything okay?'
Do not go for Harris Dickinson's modern mullet with textured fringe if you're not certain. It's a strong look and you need confidence to pull it off
It's short and choppy on the top and sides.
The back of the hair is longer – just above collar length.
The fringe has a hacked-at uneven, textured look that is different lengths.
A razor should be used to create texture throughout once the cut is finished. This will remove some of the bulk, particularly around the back of the head and on the sides.
Harris Dickinson's modern mullet with textured fringe might be hard to pull off, but it's not too hard to style.
Harris' hair is healthy and shiny, so use sulfate free shampoo/conditioners. And try not to wash it more than 2-3 times a week if possible.
Deep condition it once a week, too.
Use soft, flexible products instead of heavier, dryer waxes, pastes or clay (unless you want to really mess around with the texture and go for a more bedhead look).
Use a tiny bit of product to separate the fringe and make it look more piecey.
To make it look as glossy as Harris, use a little bit of shine spray.