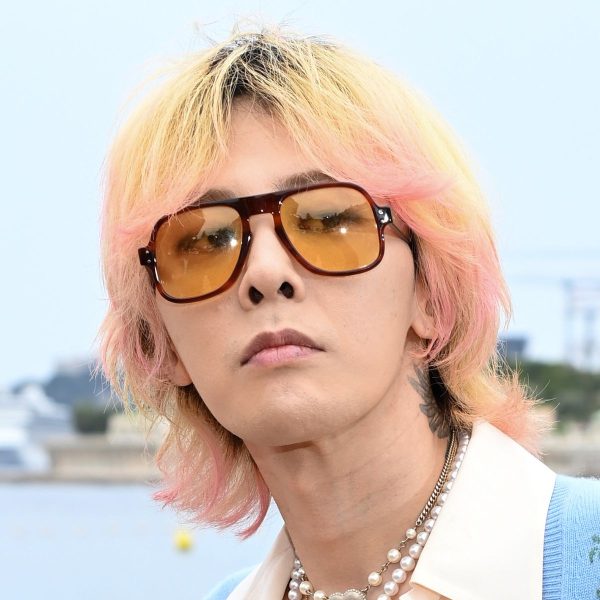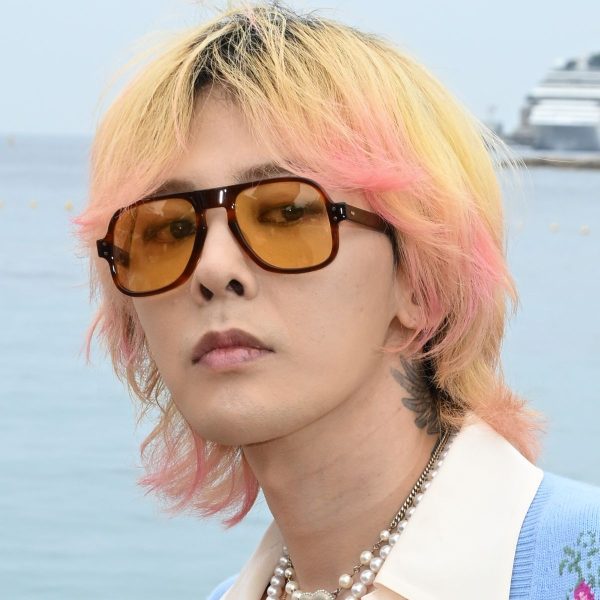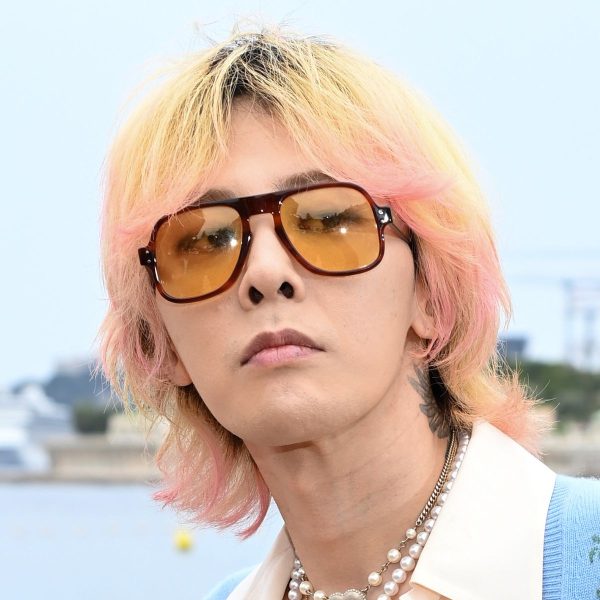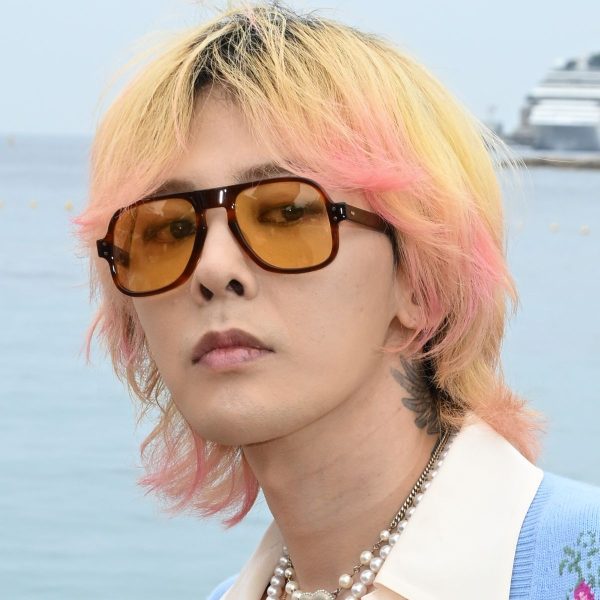 G-Dragon: Multi Coloured Mid Length Mullet
South Korean superstar G-Dragon's multi-coloured mid-length mullet makes quite the statement.
Whilst it's not a look for everyone, MFH loves when men are experimental and play around with androgynous looks like this.
Power to playfulness, I say.
MFH says
The South Korean A-lister — real name Kwon Ji-yong — not only has the best shaggy, multi-coloured mid-length mullet around (which is also called the 'wolf haircut') but he has the fashion creds to back it up, too.
And those creds are super high-end – he has been a face of Chanel for a decade or so now. In fact, last year he was on the FROW at the label's show with Kristen Stewart and Vanessa Paradis to name a couple.
So who is this fashionably connected superstar? He's a rapper, singer, songwriter, record producer, composer, entrepreneur, and one-fifth of K-Pop boy band BIGBANG.
And the 34-year-old not afraid to go big and go bold with his barnet. And this bleached, pastel-pink tinted vibe is MFH's fave so far.
Whether it's a platinum perm (yes really) or shoulder length monochrome waves, he's had some hits and misses, but that's all part of the fun of being young(ish) and experimental, right?
While G-Dragon's multi-coloured mid-length mullet would look great on uncoloured hair, it's the bleached blonde with pastel-pink tips that gives it real standout.
Don't try to dye it at home or you could end up destroying your hair – and end up having to shave it off.
Look for a hairstylist who has experience cutting men's hair, who knows current hair trends, and has extensive hair-colouring experience.
G-Dragon's hair is bleached all over, then his stylist has either added pastel pink hair dye to in random patches throughout.
(But you could cheat this and use a pink hairspray).
Decide on the length of hair you want on top of your head – a mid-length wolf haircut typically falls between 3-5 inches on top.
The cut is heavily layered/textured throughout.
The sides  your hair should be trimmed to a shorter length, and the back is longer, to collar length.
If you go for G-Dragon's multi-coloured mid-length mullet be prepared to spend a lot of time on nourishing TLC to keep the colour looking on point, and the health of the hair good.
Use a really good quality, hydrating shampoo and conditioner.
Once a week, use a deep conditioning treatment to boost the health of your hair.
To style your hair and bring out the texture, spritz  my newly launched texture volume spray from roots to ends.
Use a comb or your fingers to work the product evenly through your hair.
Using a hairdryer on low heat, use your fingers to lift and tousle the hair on top of your head, creating texture and volume.
You can use a brush to flip the ends of the hair out a little like G-Dragon's hair.