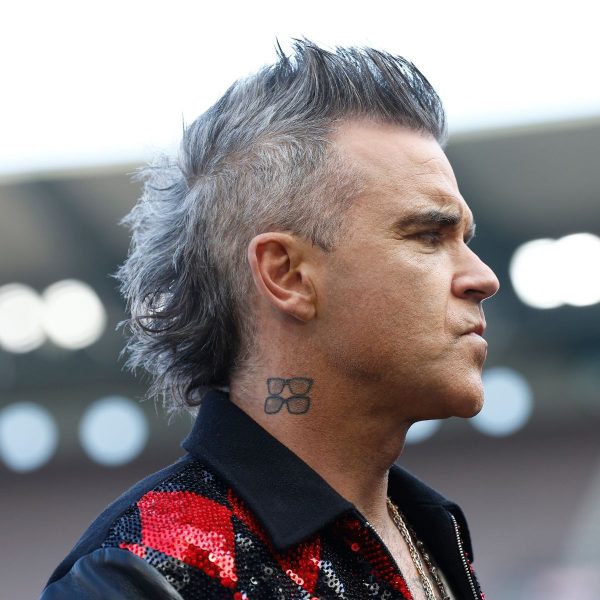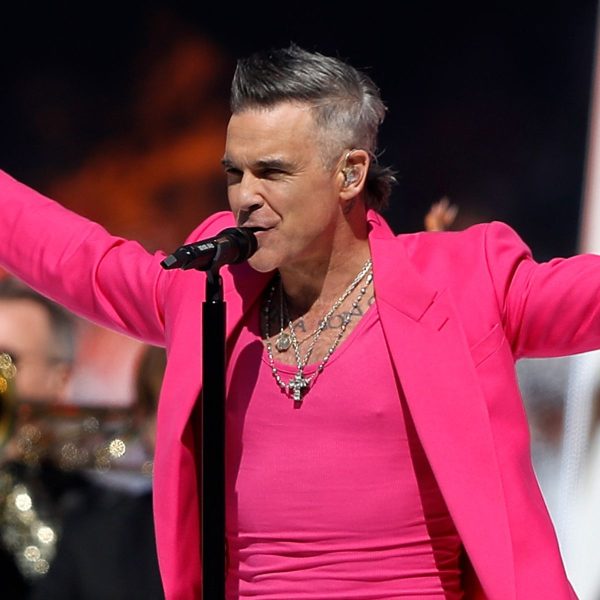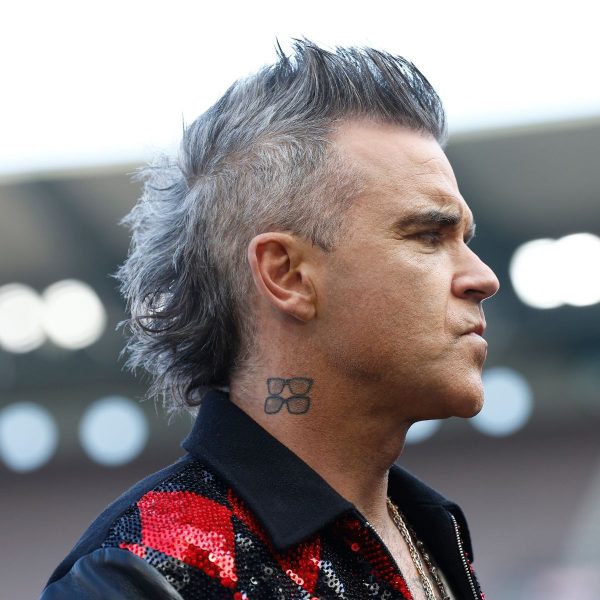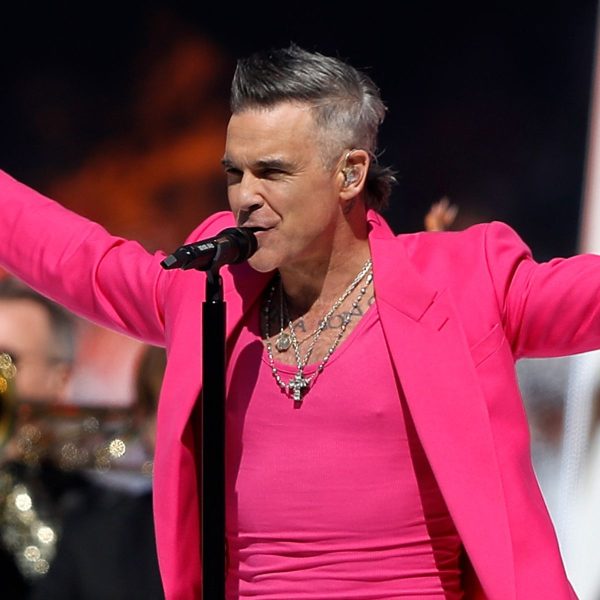 MFH says
Robbie Williams' mullet mohawk with quiff might seem a youthful look for a greying, 48-year-old father of four, but here at MFH, we think that age is no barrier to being creative with your bonce. If you have the confidence to carry it off, then get cutting.
Although Robbie's hairstyle may also be a great way to disguise and detract from thinning hair.
The Angels singer actually underwent a hair transplant in 2013. Though in 2020 when he wanted to have it done again, he was told his hair was too thin.
So Robbie admitted to Zoe Ball's BBC Radio 2 show that he's embracing his balding barnet.
"It's getting thinner and thinner," he told Zoe. "No one will give me a thatch job [hair transplant] because they say my hair is too thin.
"I can't take any pills because they depress me. I'm just going to have to embrace Robbie Williams losing his hair," the star concluded.
Then in a recent Australian radio interview (reported in The Sun) he 'fessed up that he's considered getting a wig for when he goes on tour.
"There are these great wigs that you can get now, you have to shave all your hair off and then you have it placed on with glue and it sticks on for a couple of weeks. I might actually do it just for touring," he added.
He'll carry it off with his usual panache, MFH reckons.
And if you're keen to find out more about hair transplants yourself, check out this MFH exclusive before and after FUE hair transplant transformation…
Robbie Williams' mullet mohawk with quiff is basically three hairstyles in one. And it's not for anyone lacking in confidence.
The sides are cropped very short and slightly undercut.
The hair at the top/middle and back of his hair is longer – around 1.5-2 inches.
Robbie's hair is styled up into a quiff in the front and the hair at the crown is brushed upwards and towards the centre of his head.
The choppy longer lengths at the back of his hair have had product added to give that messy textured mullet look.
Robbie Williams' mullet mohawk with quiff is all about the product. And it's not going to look anywhere near as good without a fair bit of time being spent styling it.
Try not to wash your hair every day if you can avoid it.
Use dry shampoo to freshen it up and give it some gritty texture in between washes.
Add a golf-ball sized amount of volumising mousse to damp hair, running through the hair from ends to tips.
Then spritz some sea salt spray throughout.
Add a small amount of matt wax or clay to the front of the hair.
Dry the hair on medium heat using the fingers to lift the hair up into a quiff shape at the front, then brush your hair up and towards the front of the head.
Scrunch the back of the hair as you blow dry, and ruffle it a bit to give it that messy texture Robbie has.
Add a little more wax/clay if you need more shape in the quiff area.
Finish with a strong hold hairspray.