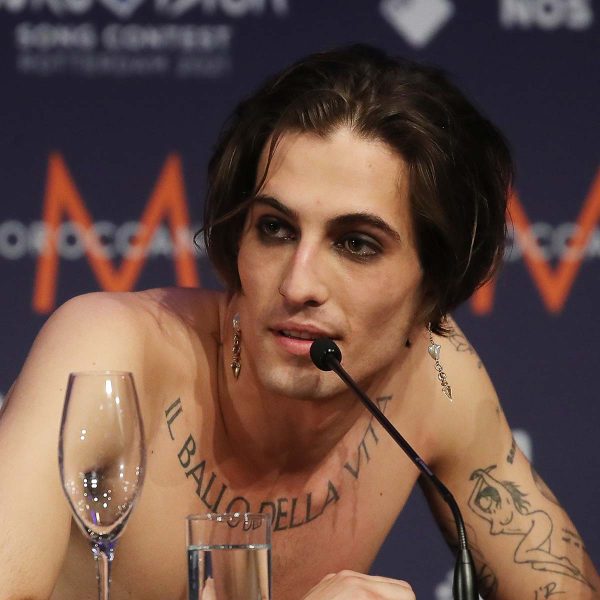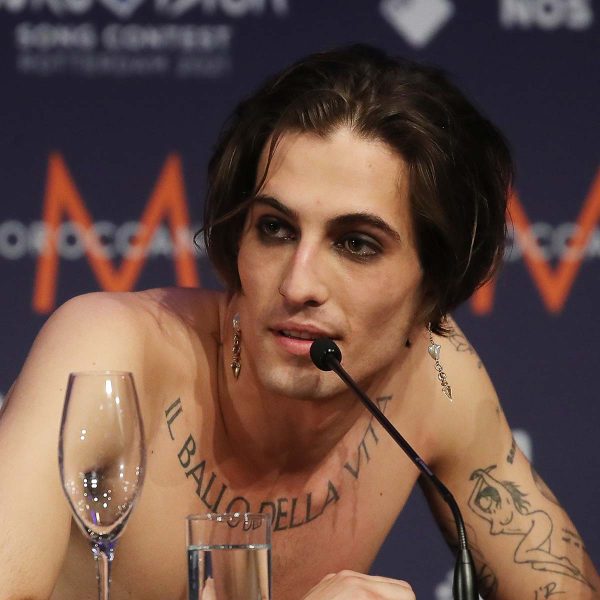 Damiano David: 90s Curtain Hairstyle
As the lead singer of Italian rock group, Måneskin, it's his duty to give good hair. And, although Damiano David's 90s curtain hairstyle screams boyband not rock star, he's so pretty that MFH will overlook the style clash.
MFH says
Lush, wavy and so shiny you can check your reflection in it – Damiano David's 90s curtain hairstyle is a thing of beauty.
And it shows off that face perfectly.
Frankly, if rockstars were lab-created, Damiano would be the prototype, no?
So, just who is the 23 year old Italian behind the shiny hair and bone structure?
His band, Måneskin (pronounced Morn-e-skin) might have come second in 2017's Italian X Factor and they won 2021's Eurovision too. But, don't hold that against them – they've had global hits with I Wanna Be Your Slave and Beggin'.
And his 5 million (and counting)  Instagram followers can't get enough of him. Watch this space: he's an icon in the making.
For Damiano David's 90s curtain hairstyle, ask your stylist to point cut your hair, which will give some texture.
Get them to use thinning scissors to get rid of any excess thickness so it doesn't look too 'puffy' at the top and sides
For Damiano David's 90s curtain hairstyle, use a comb to create a hard parting in the middle. Simple tip: use your nose as a guideline.
Add a 50p blob of pomade to the palm of your hand, rub your hands together to spread it, then rub it through your dry hair and tousle it with your fingers.
You can always add more more later, bit by bit, if necessary.
Push your curtains up a little into a 'half quiff', and pull down the sides for that 'floppy' curtain effect.