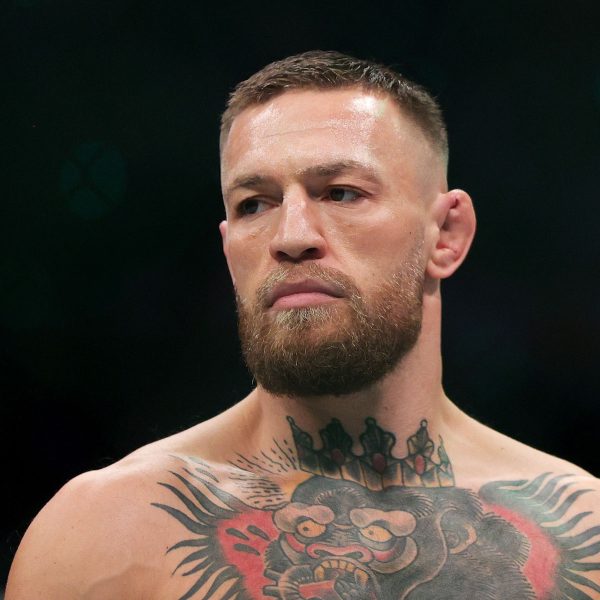 Conor McGregor: Crew Cut With High Skin Fade And Texture
This Conor McGregor crew cut is quite severe, but the boxer carries it off with his usual rugged, panache.
MFH says
If you want to make a statement with super short hair that's not a buzz cut, this Conor McGregor crew cut ticks all the boxes.
If, like Conor, you're really active, then it's one of those wash'n'go styles that needs very little day to day styling.
While Conor can carry it off, it is, to put it bluntly, harsh. Avoid if you feel remotely self-conscious about any of your features.
Also check out Conor's buzz cut look for more inspo.
This Conor McGregor crew cut has a hard, high fade starting with a half guard.
Keep it short on top, around an inch long, with texture.
Be aware that tight hair fades will need to be maintained every couple of weeks.
Take a small amount of of matt finish wax or gel and warm it by rubbing between fingers.
Then apply it through your hair with your fingers to subtly enhance the texture
If you're feeling lazy, you can just wash and go!
NB: due to the skin fade you'll be more prone to sunburn. If you're somewhere hot and sunny (lucky you!) wear a cap and slap on the SPF around the sides of your and neck.