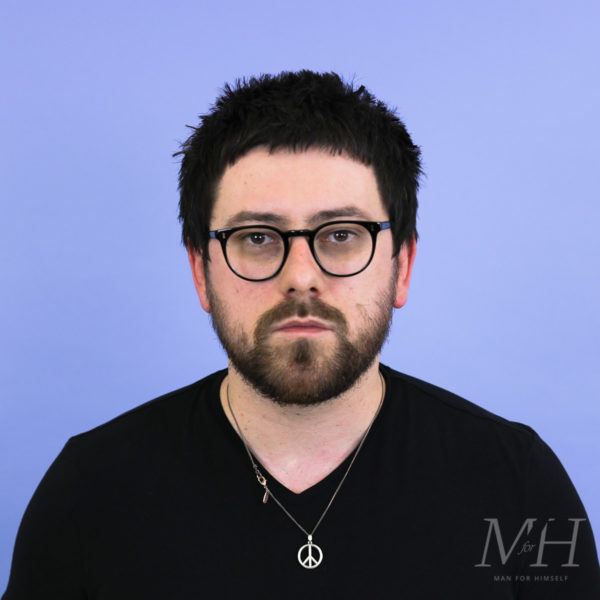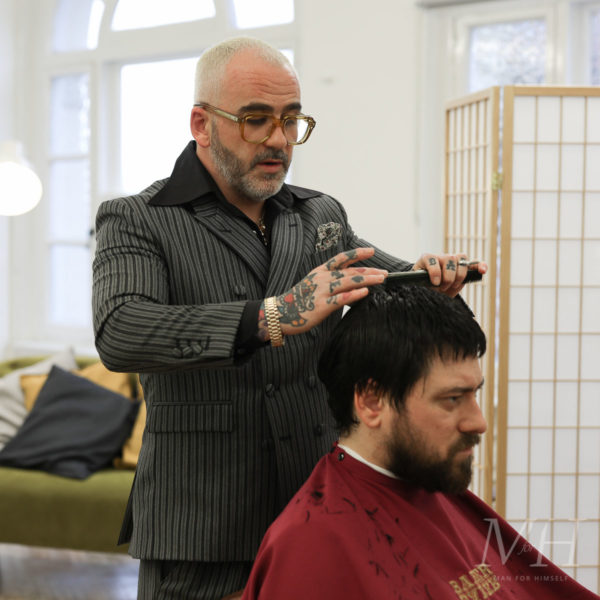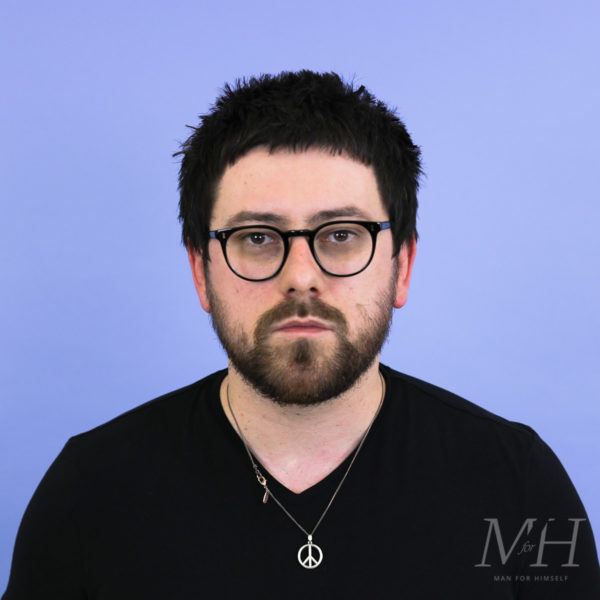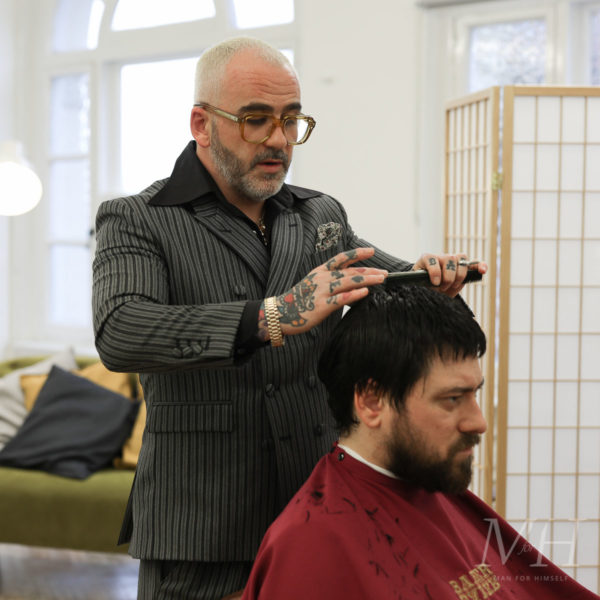 MFH says
If you like it, you'll love it! Not for the faint-hearted but certainly attention grabbing.
The haircut should have a square silhouette.
Keep it relatively short all over, with a small increase in length at the crown.
Cut the fringe straight down on the forehead.
Hair should sit flat on the head, all over.
To emphasise the style, keep the sideburns long and the fringe very short.
In the cut and styling, it's all about keeping it relatively short all over with a square silhouette, whilst working with the natural texture of the hair.

After washing the hair, Johnny sectioned the hair, working with horizontal sections.

For the cut, Johnny firstly wanted to create the shape of the style.

He started from the top of the crown, where the head starts to round off, and worked forwards.

He created a combination of round and square layers. 

Working from the front section, back, and to the sides of the crown.

The round layers were elevated from the sides, to create a slight corner.

This corner sits slightly higher around the head which ensures that when the hair falls, it will fall flat to the head – a key feature of this Mod hairstyle.

Working in segments, the hair was pulled towards the corner. This helps maintain a square silhouette, but not necessarily an overly square shape. This works like an optional illusion, making the hair look flat. 

After creating the base shape, Johnny roughly blow dried Chris's hair. 

Johnny freehand scissor cut the hair to add what he calls 'personalisation'. Chris's hair already has a lot of natural texture but Johnny used a combination of slice and point cutting techniques to add some definition. 

Looking at the front, Chris has a very strong fringe, with quite a prominent jump on the right-hand side. Johnny combed the hair forward and gave the comb a tap so the hair fell into its natural position. 

He cut the fringe straight down onto the forehead, using zero tension.

For Chris's beard, Johnny trimmed it using clippers on a grade 2. He tapered the edges down to a 1.5, making it blend into the skin, without leaving a hard line across the neck. 

Into styling, Johnny traditionally likes to recommend a product and let his clients style the hair themselves. For Chris's hair, he recommended Layrite Cement Clay which helps add texture and leaves a clean matte finish.