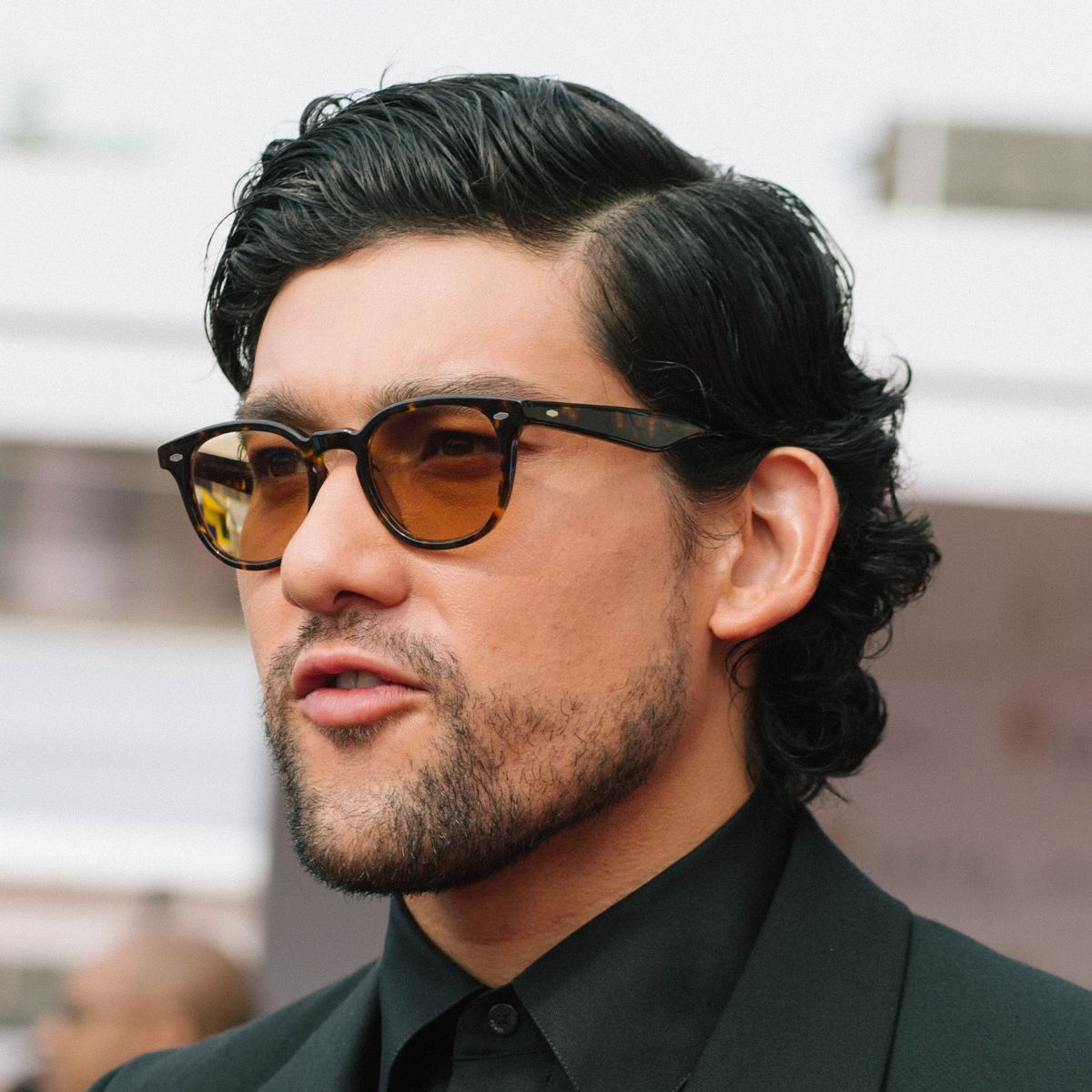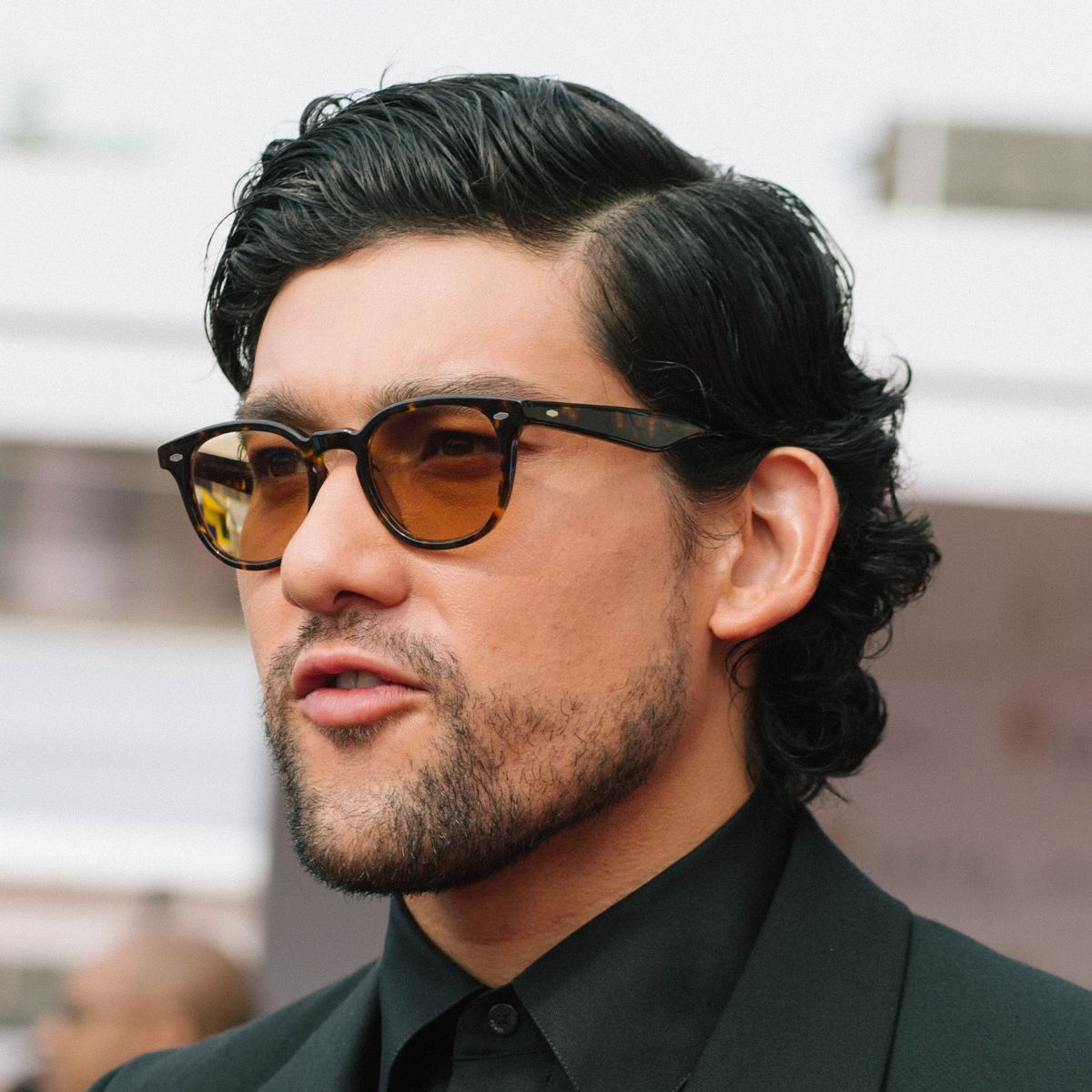 Will Sharpe: Slicked Back Curly Hair With Strong Side Part
MFH says
We bet even White Lotus star [he played tech nerd Ethan] Will Sharpe didn't think his thick,  curly  hair would look so damn good in a slicked back style with a severe side part.
But it's giving – as the kids say – serious thirst trap vibes.
What's so great about this hairstyle is that you can still see that Will has gloriously thick, shiny curls, but it just looks a little more polished and tamed for the BAFTAS TV Awards.
Given Will was wearing custom, head-to-toe Fendi, MFH isn't surprised he opted for a slicker look for his barnet…
To get Will Sharpe's thick, wavy, haircut, your barber should use scissor over comb, rather than clipping.
Will's hair is long on the top, slightly shorter at the sides (but covering the ears).
His hair has been left a bit longer at the back – it reaches the top of his collar – for a softer look.
Read the How To section for how to style it into Will's slick BAFTAS style…
Will Sharpe's slicked back curly  with strong side part is, of course, all about the product.
Use a comb to put a severe side part in your hair – Will's is parted low on the left hand side.
Then run some high-shine wax or gel through it, ensuring the hair is covered.
Start small with the product, and build it up gradually.
Dry the hair on a low heat, and using a vent brush to style the hair over to the side.
Brush the hair down at the sides and back as you dry it.
Use a little more product at the end to smooth down any stray hairs, and to give the fringe area a little lift.
Scrunch the curls at the back of the head to give them a little shape and volume.