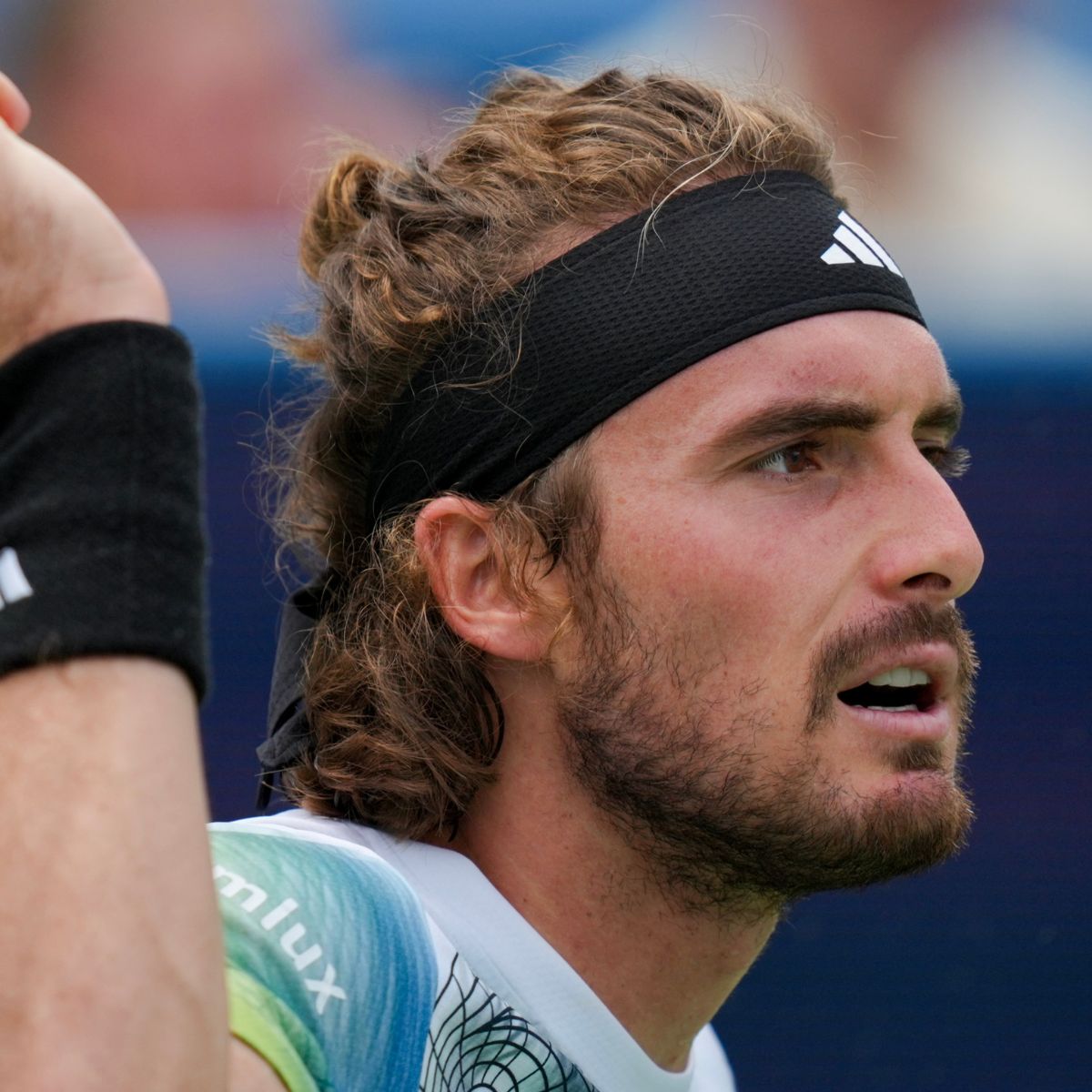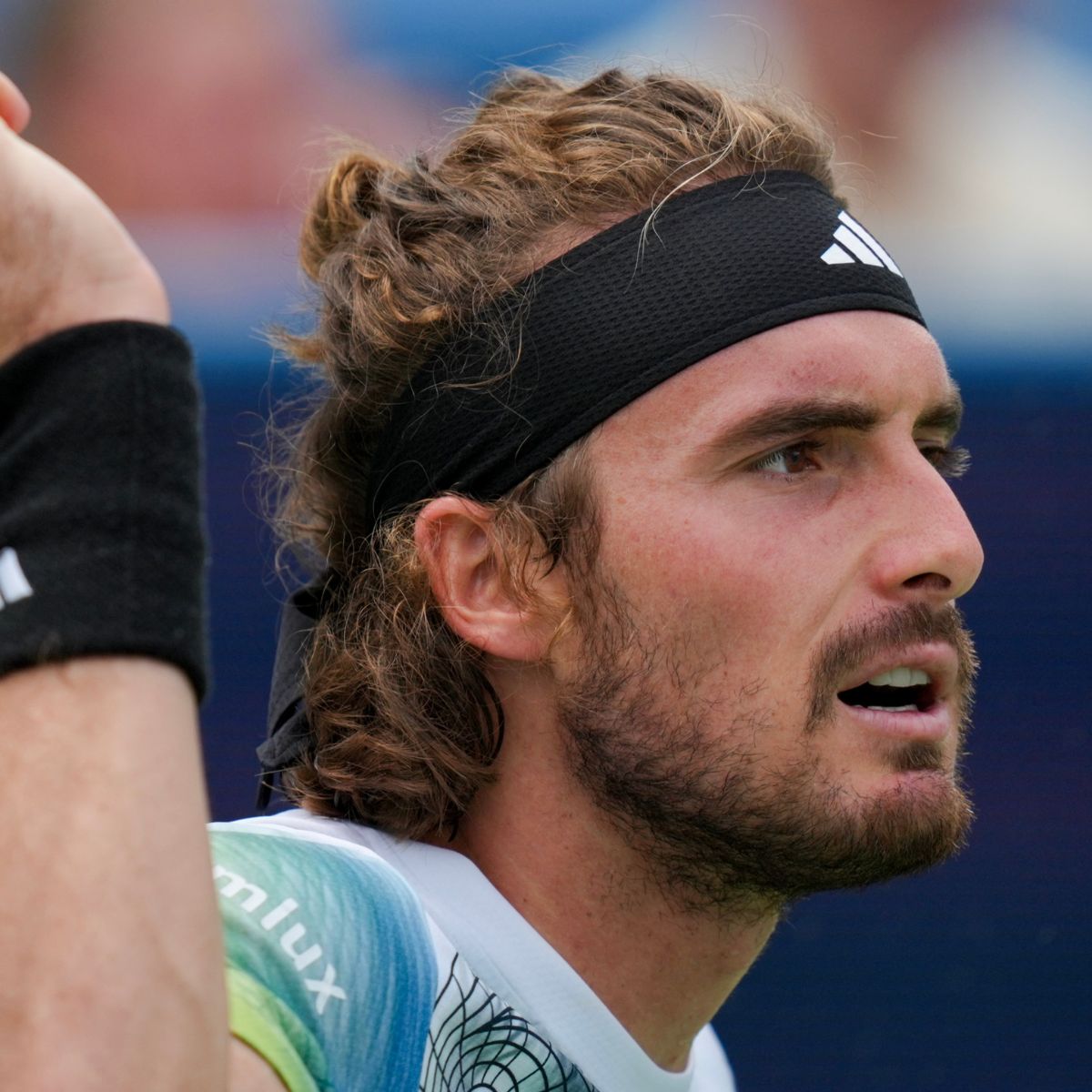 Stefanos Tsitsipas: Mid Length Curly Hair With Half Bun
The world No 3 tennis player might still have a couple of rankings to go get to the top of the tennis ladder, but the Greek athlete Stefanos Tsitsipas' mid-length curly hair is definitely ranked No 1 in MFH's opinion.
MFH says
Stefanos Tsitsipas' mid-length curly hair is oft talked about – he's even been asked about it in post-match press conferences.
But the tennis superstar clearly loves a LOL because when asked what he does to keep those golden curls healthy, he said in one interview: "I put Greek olive oil in my hair, then I add some wasabi in and some vinegar as well. It blends really well… Then I leave it in for about 25 or 30 minutes [and] go take a shower."
Then in a Twitter [now X] Q&A he joshed that he never shampoos, only uses conditioner.
We're sure he has an arsenal of products to keep those coils in good nick, but MFH doesn't reckon it's anything to do with commonly known condiments…
If you're after Stefanos Tsitsipas' mid-length curly hair is make sure you go to a barber/hairstylist who knows how to work with curls.
Stefanos' hair would have been skillfully cut to ensure that it's thinned out where it needs to be, so it doesn't mushroom out at the sides.
Then it's all about keeping it in good condition and getting regular trims to keep the shape fresh.
Stefanos Tsitsipas' mid-length curly hair is kept out of his way when playing tennis via headbands.
And he's also adopted a cute little half bun, as well.
When hair is dry, brush back the hair at the top of the head, along with a little of your hair at each side, and use an elastic band to keep it in place.
But for those off-duty days when he's not ruining his curls with sweat, here's some styling tips to make the most of the texture.
After washing hair, add in some curl cream and/or a leave-in conditioner.
Then comb the hair gently with an extra wide-tooth comb.
Scrunch in some sea salt/surf spray.
You can blow dry it using a diffuser which protects and enhances the shape of your curl.
 Or you can let the hair dry naturally – to get a more coily look, wrap sections of hair around your finger as it dries.
If it's hot and your hair is prone to frizz, use a tiny bit of hair oil or an anti-frizz product.
And if you're not out playing tennis and sweating as much as Stefanos, try not to wash your hair more than every 3-4 days to keep dryness and frizz at bay.