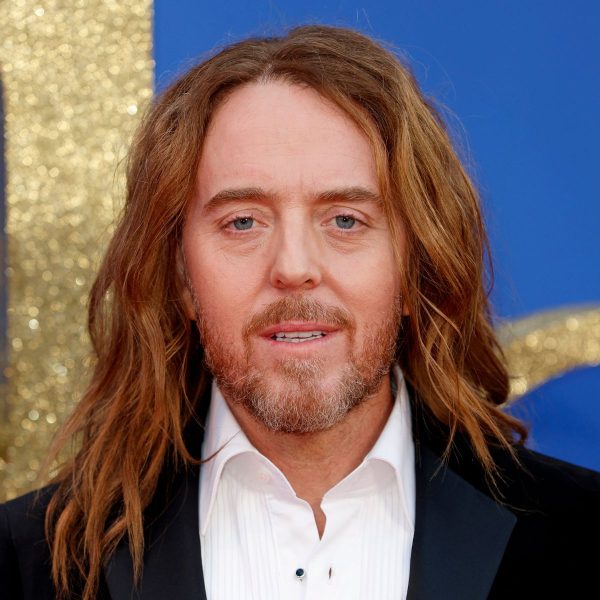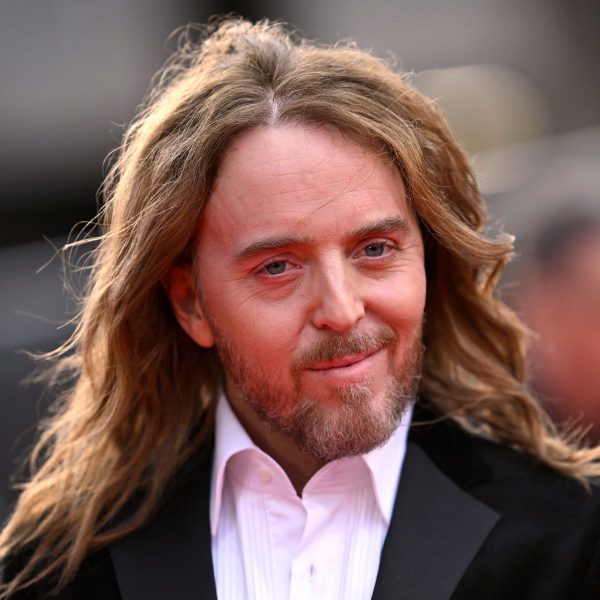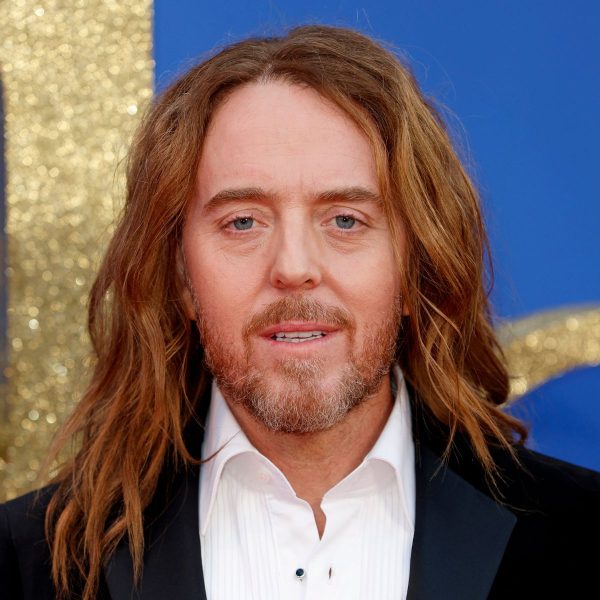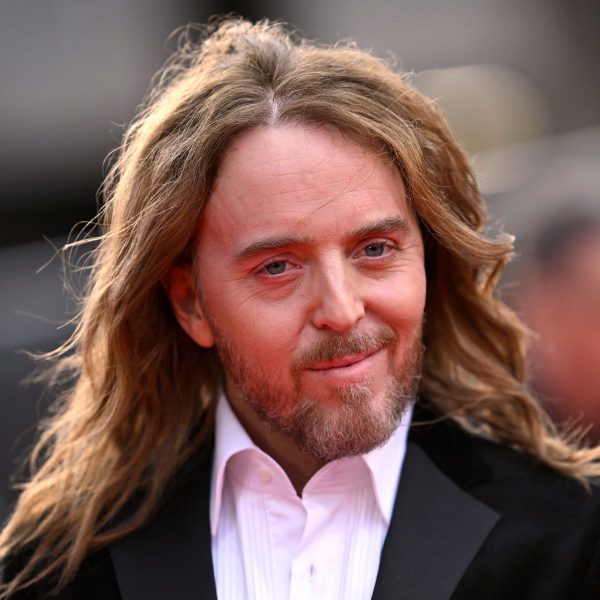 Tim Minchin: Long, Wavy Hair
Normally seen with his fine hair worn straight (and hanging a little, erm, limply if MFH is to be honest), Tim Michin's long, wavy hairstyle makes his red hair look thicker and healthier.
Not that we think the outspoken comedian, composer, actor, writer, musician, and performer would give AF what anyone thinks about his barnet.
But MFH is going to give this the thumbs up anyway.
MFH says
Tim Michin's long, wavy hairstyle, is a more polished look for the world premiere of Matilda The Musical  – the big screen adaptation of the musical co-written by Tim (and based on the iconic Roald Dahl book).
It looks like he has run the curling tongs through his red hair (or had someone else do it) to get these soft, loose waves on his fine, straight hair.
And it's a good look for him. MFH is here for blokes using those heated tools normally relegated to women's bathroom cupboards.
Because why should they have all the fun?
Tim's just-below-shoulder-length hair looks like it has very subtle layers cut into it to give it a little movement.
If you want to keep your hair healthy and don't want to grow it any further, you'll need to get regular trims every 6-8 weeks to get rid of the dead ends.
Tim Michin's long, wavy hairstyle might look easy but you can bet there has been a lot of prep involved.
It is important to keep your hair in great condition, using nourishing products and an overnight hair mask once a week.
Don't wash your hair every day. In between washes, freshen it up with dry shampoo.
If you use heated tools on your hair, always use a heat protecting product first.
Then to get a little bit of hold and volume, apply a golf-ball sized amount of volumising mousse from mid lengths to ends.
If you're blessed with natural waves, as you blow dry your hair, scrunch and twist it into tousled waves.
Or, if you've got hair like Tim's then you can even use a small curling wand.
Wrap pieces of hair around the tong and hold for about 10 seconds.
Leave the hair to cool down, then run the fingers through it to tousle it and soften the waves.
If you want the waves to look less obvious then gently run a brush through it.