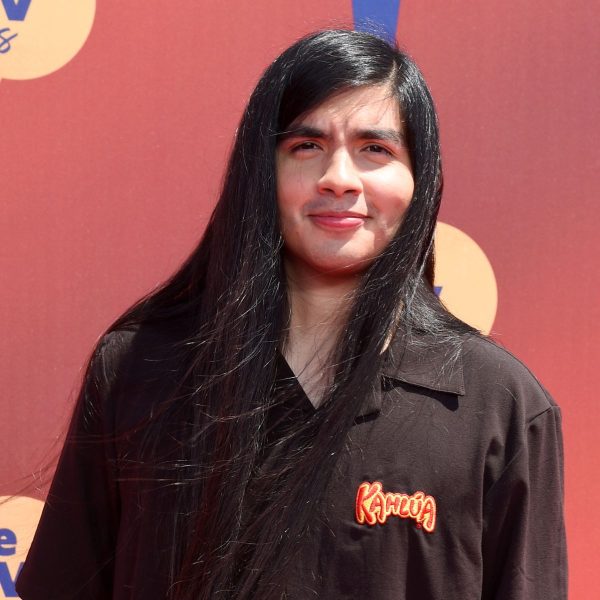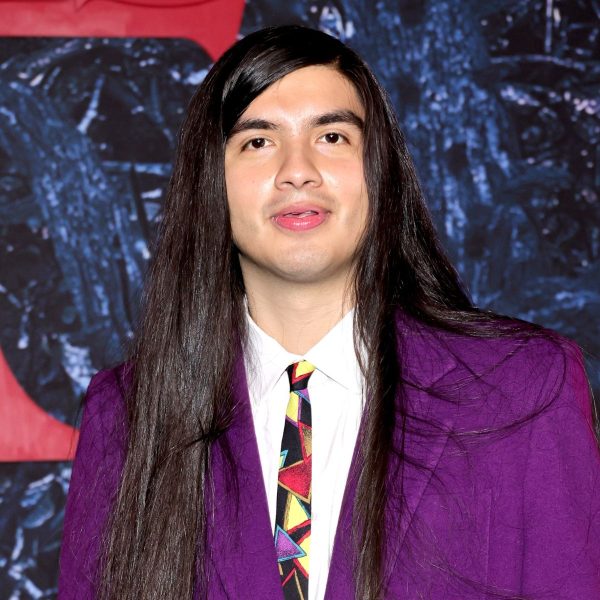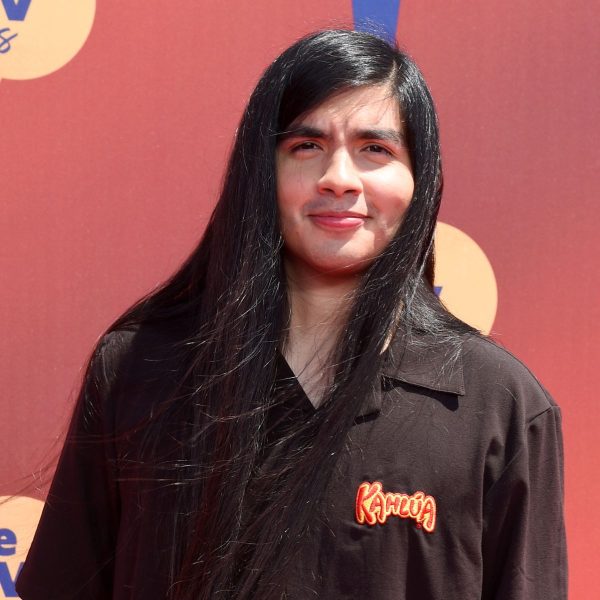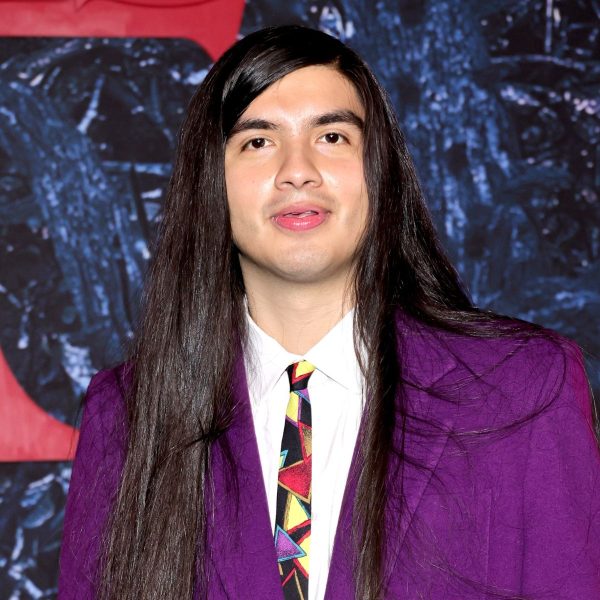 Eduardo Franco: Waist-Length Hair
If you don't recognise the Mexican-American actor, you'll definitely never forget Eduardo Franco's waist-length hair. Shiny, thick and gloriously long, it won't be long before haircare companies hit him up for advertising campaigns. In fact, MFH can't believe it hasn't happened yet.
Because…he's worth it. (It had to be said, no?)
MFH says
Currently playing stoner dude Argyle on Netflix's Stranger Things Season 4, 27-year-old Eduardo Franco's waist-length hair is so shiny, thick and long that it's as much a talking point as the show's finale.
It's so extraordinary, in fact, that many fans have speculated Eduardo's hair is a wig.
However, after doing some research and checking out his Insta, MFH can clarify that Eduardo does not get wiggy with it.
In fact, it's actually his Aunt who's kind of responsible for his flowing hair. Speaking to online magazine, Remezcla in 2019, Eduardo revealed that she used to run a hair salon in Mexico and always cut his hair. And Eduardo, who was based in Arizona in the USA, would travel there to get her to tend to his barnet.
But of course, it's an incredibly time-consuming trip anyway, let alone dealing with the associated red tape. "Coming back into the U.S.? It's a f•••ing bitch," he told the online mag. "U.S. Customs, I don't know what the f*** their problem is. You sometimes wait in line one or two hours."
After that, Remezcla reported that the only time Eduardo cut his hair was at 16 (when he had to for a job in a movie theatre).
As MFH doesn't even have the patience to grow ear-length hair, we admire anyone who has the dedication to cultivating Eduardo's Rapunzel-esque tresses.
And long may he continue to give us follicle envy.
If you want to achieve Eduardo Franco's super long, waist-length hair, you'll need incredible patience.
Hair grows an average of half an inch a month, but it can also depend on your genetics and diet.
So, say your hair is two inches long – to get it to just shoulder length (roughly 12 inches) it'll be just under two years.
Tell your stylist if you're planning on growing your hair as they'll be able to recommend great products to use to keep it healthy so it'll grow out looking shiny.
Although it sounds counter-intuitive, you'll need to get it lightly trimmed every few months – this will help it grow out evenly and also get rid of any split ends.
Eduardo's hair looks great being all one length as it's so shiny, and thick. But talk to your hairdresser about what will suit your face shape – perhaps you might need some layers or point cutting to make it sit better as it grows.
To help your hair grow, you might want to consider hair supplements – Viviscal is rated by users and experts. But always check with your GP before you start taking any supplements.
Eduardo Franco's super long, waist-length hair is extremely versatile.
In hot weather or at the beach or gym you can wear it slicked back in a pony tail, in a man bun. You can even get out the curling tongs for a head full of curls or tousled waves like Jared Leto.
Or you can just let it hang loose and long like Eduardo
But you must treat it with lots of TLC if you want it to look as healthy as Eduardo's.
Some tips? Sleep on a pure silk pillowcase – this stops your hair follicles getting 'roughed up' if you toss and turn during the night.
Avoid washing your hair daily if you can – wash it, at most, once a week.
And when you do have to shampoo it, use natural products with as few chemicals as possible.
Use a deep conditioning treatment once a week. Ideally, apply it on the hair and leave it to work overnight.
If that doesn't appeal, then put a shower cap or towel around your hair for around 15/20 minutes as this will heat the deep conditioner up and allow it to penetrate more.
Also not to use heated tools like hairdryers very often. But if you must, make sure you use a heat protector first.
If you have natural waves in your hair, then scrunch it a little as it air dries to encourage the natural movement of the hair.
If your hair is prone to frizz in hotter weather, then there's loads of effective anti-frizz products. In the first instance, check out John Frieda's Frizz Ease products in your local Boots.