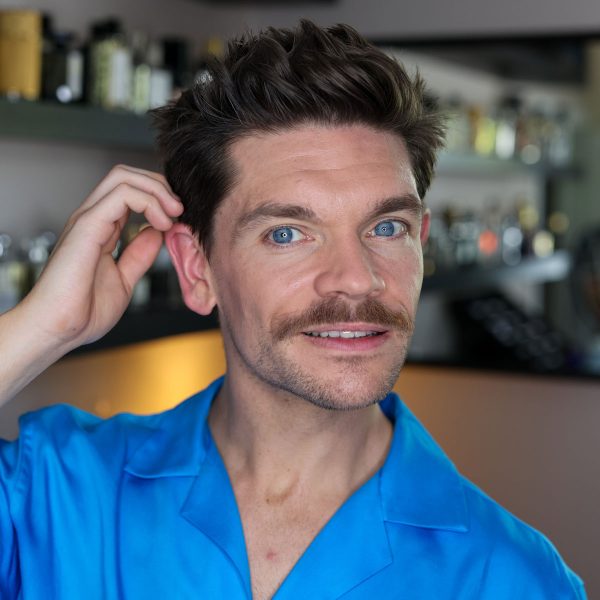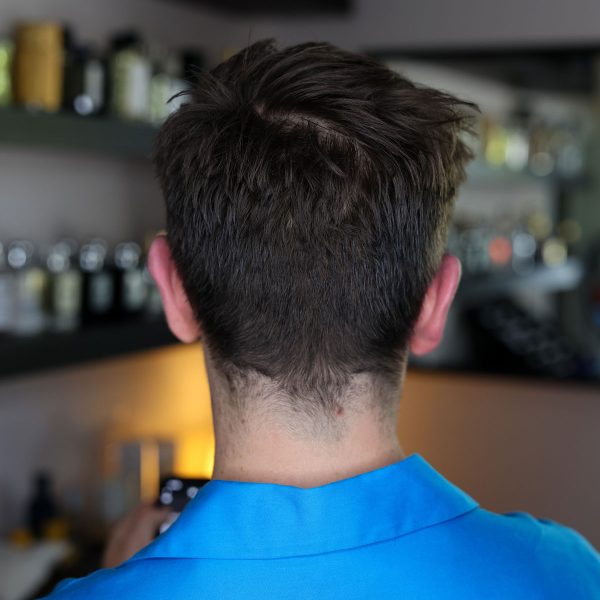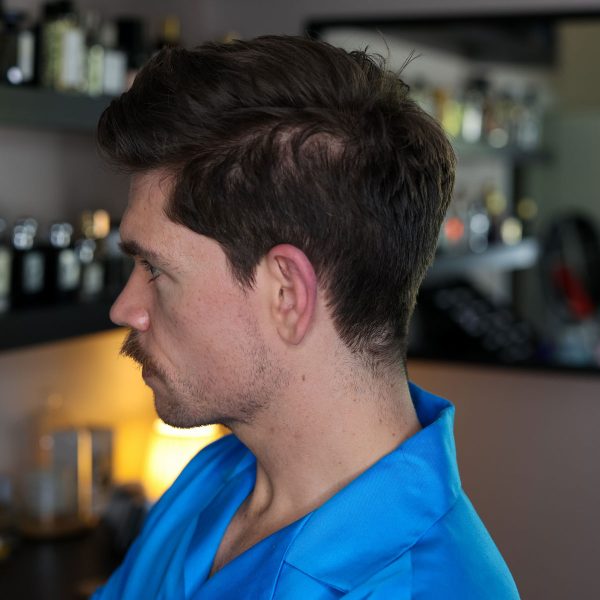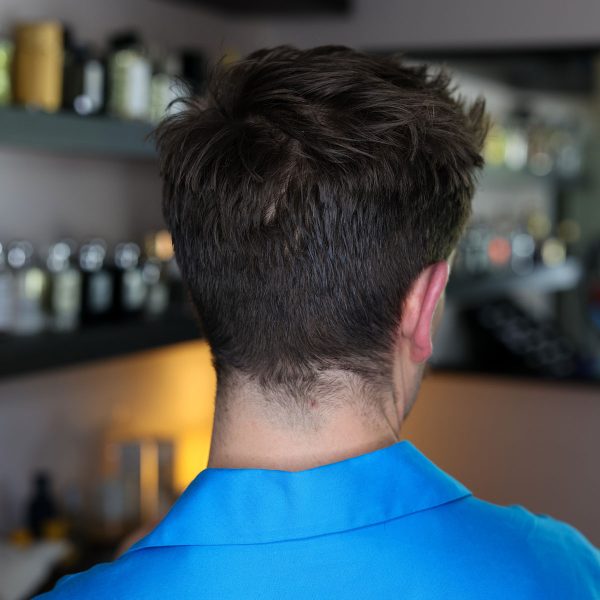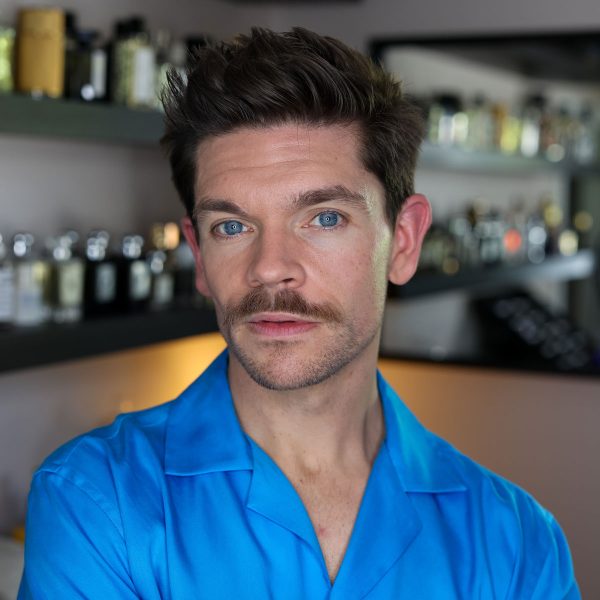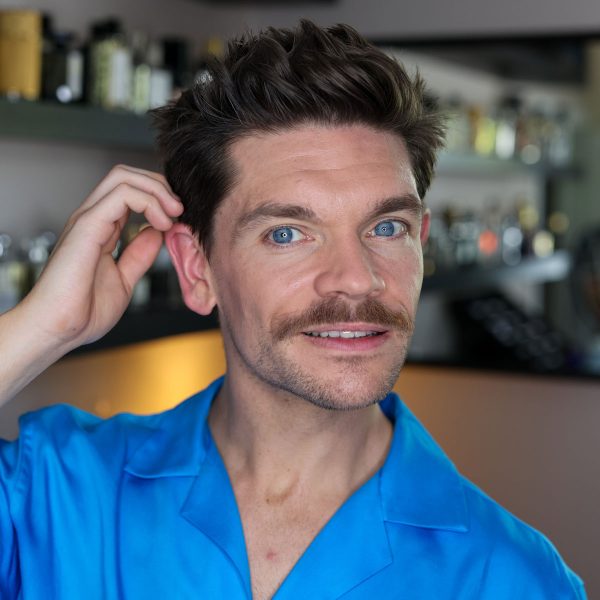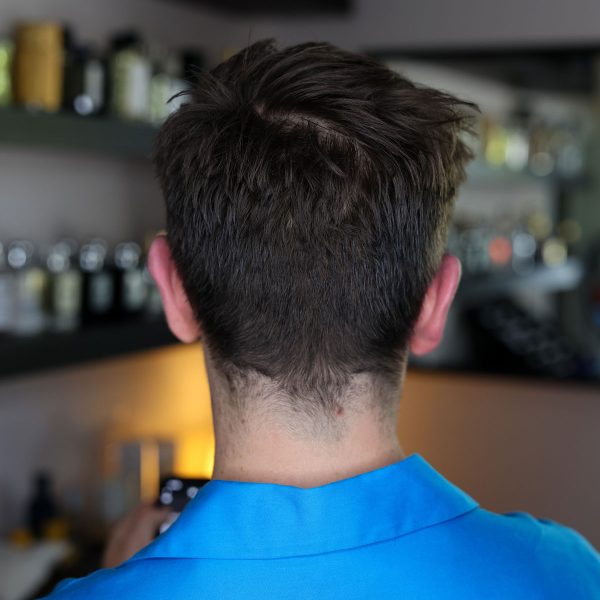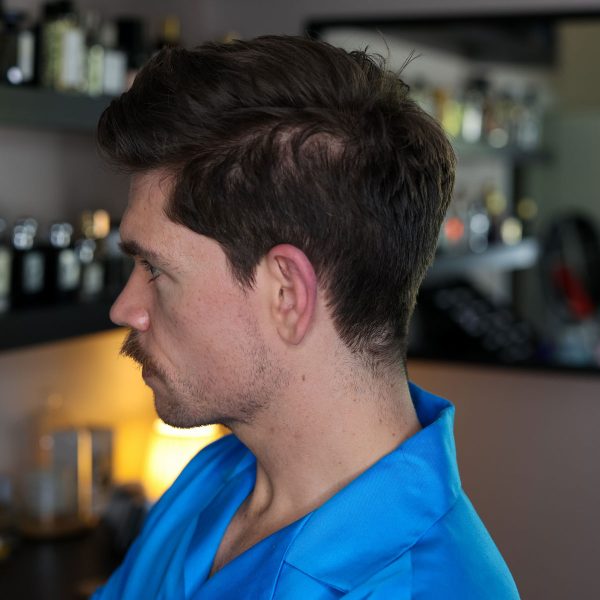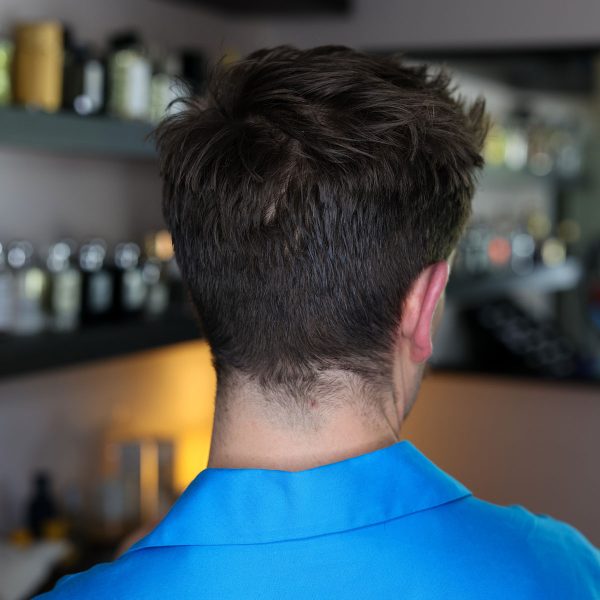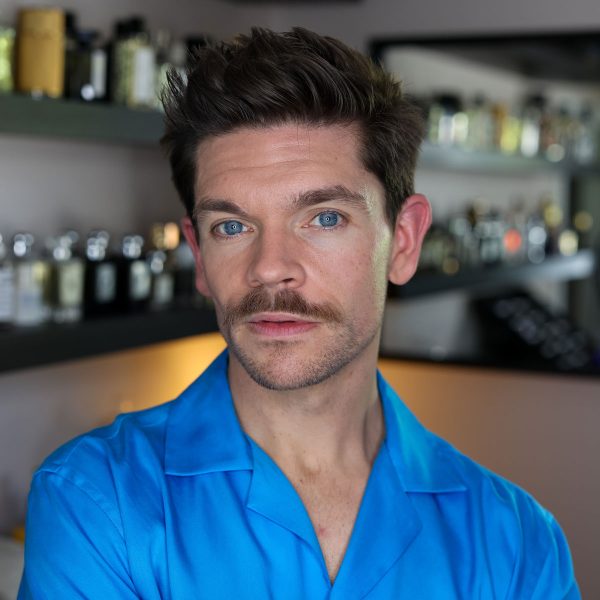 MFH says
I love having this style. It's a really easy haircut to style with and you can go as messy or as neat as you like. See what to ask your barber below!
Ask for a 4 back and sides with a scissor cut on top.
Your barber should point-cut into the hair on top to really up the texture.
The neckline should be a tight taper.
Use your usual hair pre-styler (I use thickening) to give your hair a boost.
If your hair is already thick, spritz a little sea salt spray into the lengths of your hair.
Use a hair dryer to scrunch and dry – working the texture in.
Sprinkle a little hair powder into the roots of your hair and work through the length.
Finish with styling and defining with a matte clay. I'm using Moroccanoil Texture Clay.