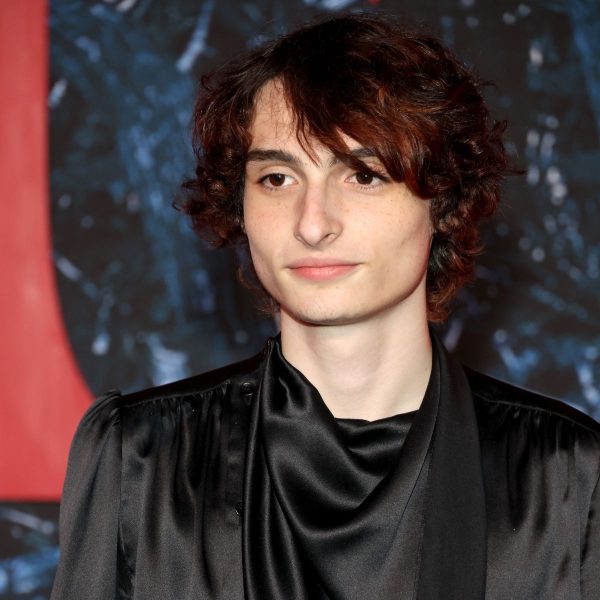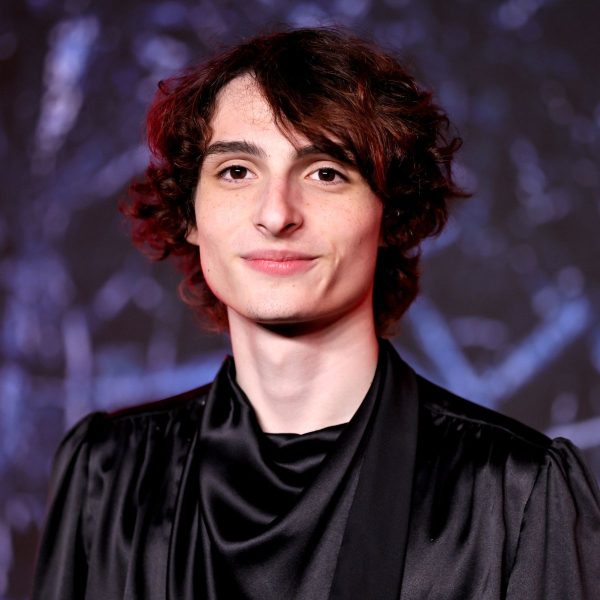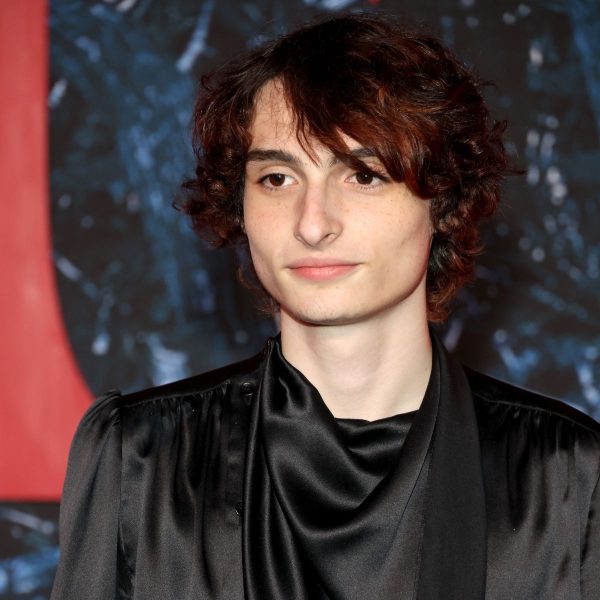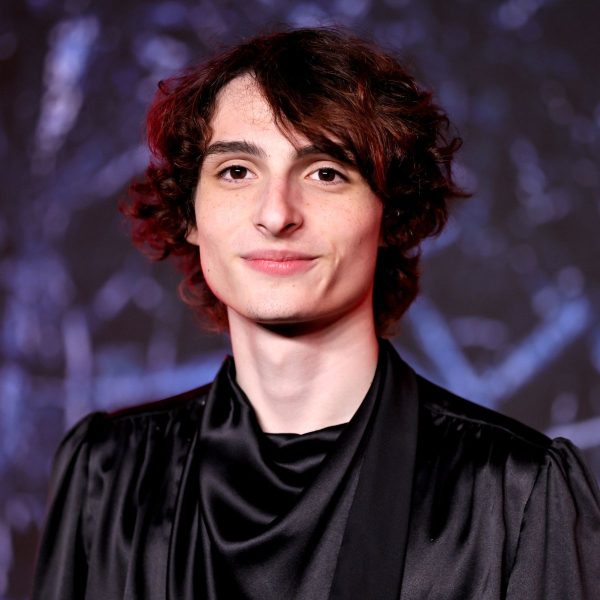 Finn Wolfhard: Medium Length Curly Hairstyle
Finn Wolfhard's  medium length, curly hairstyle is another great look for the curly-hair brigade to follow.
Especially if like to wear your curls with a little less polish, and a little more of a grungy, wash'n'go look…
MFH says
Although Finn Wolfhard's medium length, curly hairstyle is a good look for the 19 year old Stranger Things actor, MFH can't help but miss a previous hairstyle he had.
Because in 2019, Finn debuted this incredible shag/mullet style which made him look like a 70s rock star.
However, his current, more classic, shorter, curly look is less flamboyant front man and more slightly grungy student. But it's probably a little more wearable for the long term.
And to give it a little edge, it looks like Finn may have had some red highlights scattered throughout, too.
If you're blessed with curls and want Finn Wolfhard's medium length, curly hairstyle make sure you go to someone who truly understands and has experience with curly hair.
Before letting your stylist loose with their scissors, discuss exactly what will work for your hair type and face shape.
And discuss how easy it will be to style – because if you genuinely want a wash and go look, they may need to cut it in a slightly different way so that it looks as good air-dried as blow dried.
Take photos of styles you like and also get your stylist to show you pictures of what they have in mind, too, so that you're both on the same page.
Finn's haircut has length on the top, with a sweeping fringe, is shaped slightly into the neck at the back and is a little shorter at the sides.
Your hair at the sides needs to be a bit longer than earlobe length – as it'll spring up when it's dry – and around around collar length at the back.
To aid styling and to stop it looking too 'mushroom-shaped' your stylist may thin it out a little throughout and add in some layers.
If you want the red highlights, be aware your stylist will need to use bleach to lighten your hair, then add red dye to the bleached areas. It's best to leave this to the professionals and don't try and do it at home.
Finn Wolfhard's medium length, curly hairstyle would take a lot of TLC to ensure it doesn't go frizzy or fluffy.
Don't wash your hair too often.
When you do, gently towel dry the hair.
Don't rub the hair or it'll encourage frizz. Instead gently squeeze the moisture out with your towel.
Coat your hair evenly with clementine-sized blob of volumising product using your fingers.
Use a hairdryer on low speed/medium heat.
Using the diffuser attachment (which spreads out the air flow to help the curls stay structured), gently move it around with your fingers and scrunch the hair as you dry it all over to enhance the curl.
To enhance shine and reduce frizz, you can use a small amount of hair oil (or frizz reducing product) after your hair is dry.
Simply put a couple of drops on your fingers, rub together, then ruffle through the hair.
Deep condition your hair once a week – ideally overnight.
And always use heat protecting products whenever you use heated tools like a hairdryer.