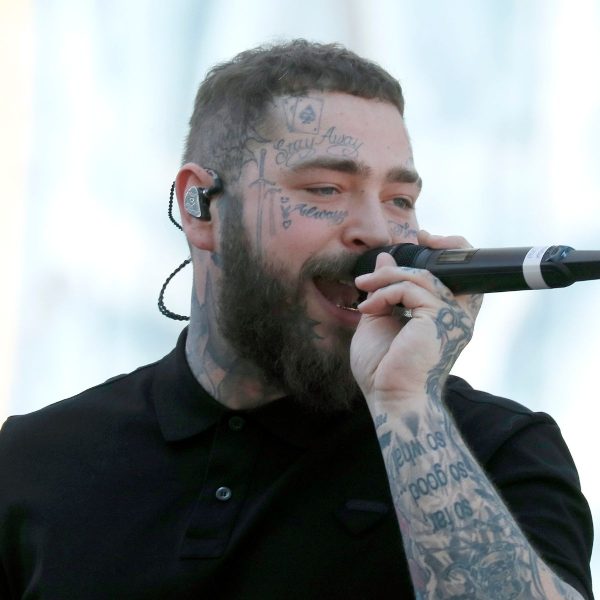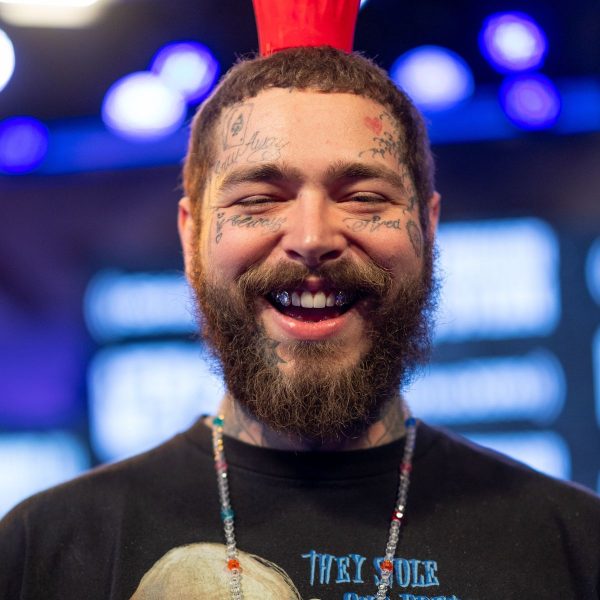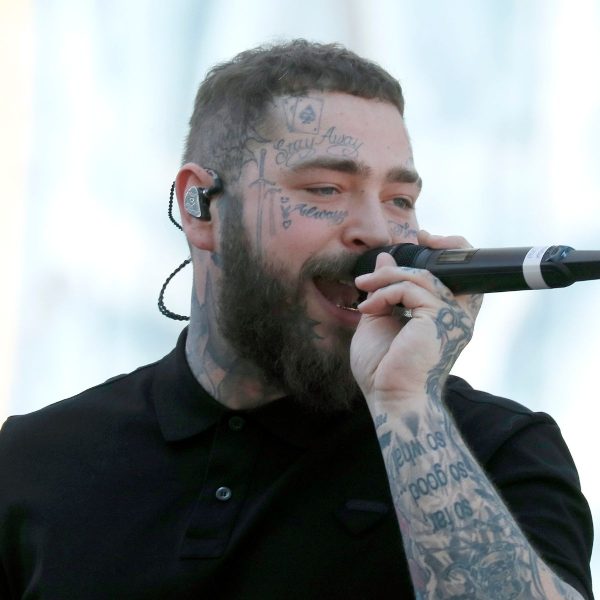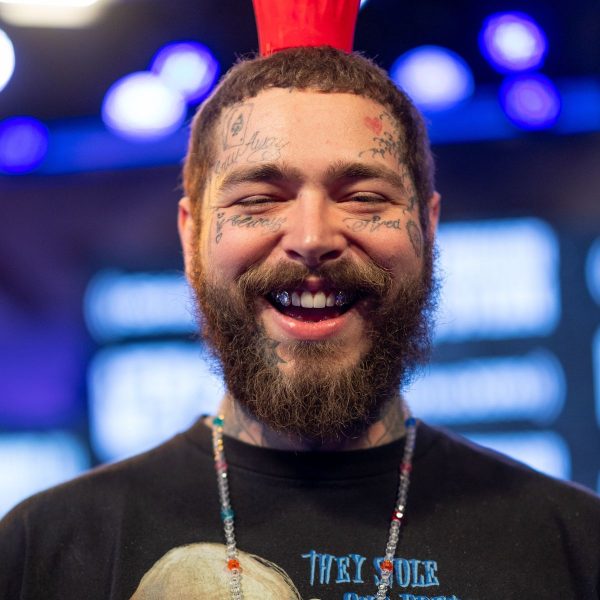 Post Malone: Caesar Cut With High Fade And Skull Tattoos
He's a rapper, singer, songwriter and producer, but Post Malone's Caesar cut with high fade and scalp tattoos means he can add 'hair experimentalist' to his extensive repertoire.
Because his scalp art plus the severe cut are not for everyone. But MFH loves that he's doing his own thing.
MFH says
Post Malone debuted a shaved head with scalp tattoos on social media on June 21 2020, and it made headlines around the world. (He clearly took inspiration from another lover of head ink, Travis Barker).
It was a very different look for the rapper, as he also proudly displayed a huge skull inking on the right side of his head.
"I have cut my hair even shorter, also skeletons are cool. Spread your heart as much as you can. A little love goes farther than you think. Stay strong, and keep kicking ass. Love, Austin," he captioned his post.
Despite the inevitable backlash to his look, Post clearly loves the super-short style because he's kept this sharp-looking Caesar cut with high fade for nearly two years. Well, if you go through the pain of scalp tattoos, there's no point hiding them is there?
He's no stranger to experimenting with his bonce – he's had cornrows (which became his signature look for a while) and he often wore his long, curly hair in double braids, topknots or just loose.
In 2018 he lopped his hair off into a short, curly hairstyle, only for Seth Rogen to comment on Twitter: "you stole my hairdo,"
But we think this super short, fringed look is his best work.
For Post Malone's current look, ask your barber for a Caesar cut with a short fringe and a high fade.
The edges need to be really nicely blended.
The fringe is about half an inch – it nicely frames his face and flatters his features.
His neatly trimmed beard makes it look more grown up and less boyish.
If you are considering scalp tattoos like Post Malone, you'll need to have your head shaved fully before getting inked. It's best to get your barber to do it so you don't give yourself any little nicks.
Make sure your tattoo artist is experienced in tattooing the head area.
Be aware the skin on the scalp is very delicate, and tends to bleed more easily.
It's also much more painful to be tattooed in this area compared to most other places, so it's not one for total tattoo virgins.
You won't be able to shave your head for about a month afterwards, until your tattoo heals.
This Caesar cut with high fade needs very little product or styling.
Simply use a matt clay that helps add texture to the top and fringe with a matt finish.
Just tousle a tiny amount through the hair with fingers.
To give the fringe a softer look, you can break it into pieces with your fingers.
As the hair is so short, try not to wash it more than 2-3 times a week.
Use scalp care products on it, too, to get rid of any greasy residue and dead skin cells.