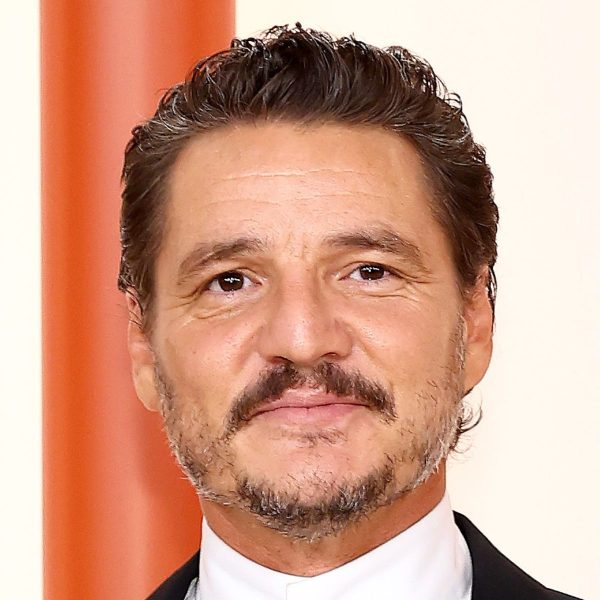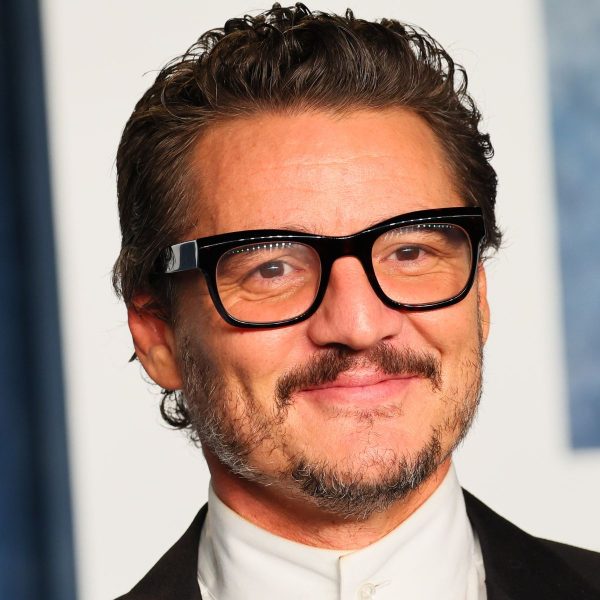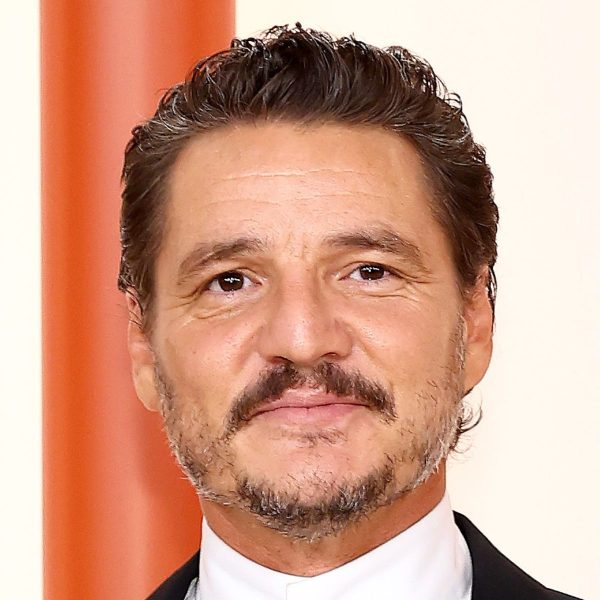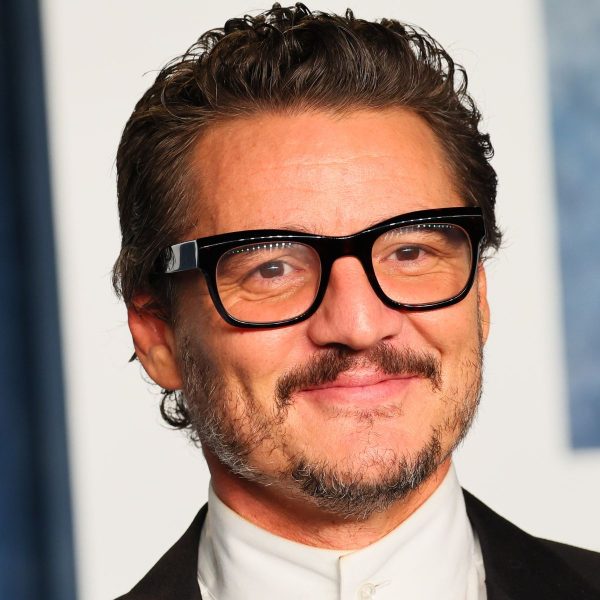 Pedro Pascal: Wavy Swept Back Hair
Normally known for a more ruffled look, The Last Of Us actor, Pedro Pascal's wavy swept back hair makes the most of his natural texture, but it has a bit of 'posh do polish' – as I like to call it.
MFH says
Pedro Pascal's wavy swept back hair is a different look to his normal style – which is the  'I just rolled out of bed and ran my fingers through it' kind of hairstyle.
But he's looking good.
Which is probably why you get over 8m results when you search 'Pedro Pascal Oscars hairstyle'.
Which MFH did. All in the name of research, natch.
Known as the internet's cool, slutty daddy (true story – he even said that into a reporter's mic at the premiere of The Last of Us), Pedro's hair has also come a long way from the side parted 70s 'do and moustache he had in Narcos.
If you want a little bit of what Pedro's got, we have some insider info from his hairstylist and groomer, Coco Ullrich-Mooney who spilled to US fash mag Harpers Bazaar.
You can find out more about how Pedro's Oscar's hairstyle came about if you read the 'How To' section below.
(Plot spoiler: she particularly loves Bumble and Bumble, with La Mer for his skin).
Pedro Pascal's wavy swept back hair is all about styling products.
Pedro's hair is naturally curly so if you have curly/wavy hair too, make sure you go to a hairstylist who understands how to work with that kind of hair texture.
His hair would have been point cut throughout to take off some of the weight and to help it sit better.
The back of his hair is slightly longer and stops about half an inch above his collar.
MFH has the inside scoop on Pedro Pascal's wavy swept back hair which he had at the 2023 Oscars.
His hairstylist/groomer Coco Ullrich-Mooney gave all the deets this US Harper's Bazaar interview.
Go to the Product section and click to buy the things she used.
Coco first used Bb Thickening Full Form Soft Mousse, before blow drying Pedro's hair with a hairdryer that has a diffuser.
Then she used half Semisumo (a high shine, low hold pomade) and half Sumotech for curl definition and ran it all through the hair.
She then used more Sumotech afterwards to 'add some texture to the curls in front with a little shine'.
The finishing touch? Does It All Hairspray.
I first applied the Bb.Thickening Full Form Soft Mousse, £26 to get sculpted, but still soft, curls and diffuse. Then I applied a concoction of half Semisumo, £20.80 and half Sumotech, £24.05 to define curls. I went in after that with more Sumotech to add some texture to the curls in the front with a little shine. To finish it off, I set the look with Does It All, £26 hairspray.
On his skin, I applied a pea size amount of La Mer The Concentrate, £180 to the skin and The Eye Concentrate, £195 to the under eye area. I then went in with the La Mer The Moisturizing Soft Cream, £150 all over his face. The products allowed for an easy application with great results.
What did you and Pedro discuss as the goals for his hair look today?
To use natural texture and make it a more polished, cleaner version.
You obviously do glam hours before the red carpet and showtime. How do you make sure the hair look stays looking perfect that whole time? Do you send any products with him?
He holds up really well and is always aware of not touching his face and hair. When we worked together on The Last of Us, he was extremely respectful of the hair work I did as well as the work of our makeup department head, Connie Parker. He's a professional and real deal.
His hair has some natural curly texture to it. What are your best tips for working with that texture?
Depending on length we will do different things. When it's shorter we let it air dry before adding any product. That way we get his natural texture and then we can manipulate to our liking with products if needed.
When we worked together on the film Unbearable Weight of Massive Talent it was much longer. My secret weapon was Bb.Thickening Mousse. I'd apply to damp hair and then use my Dyson diffuser to enhance his natural curls.