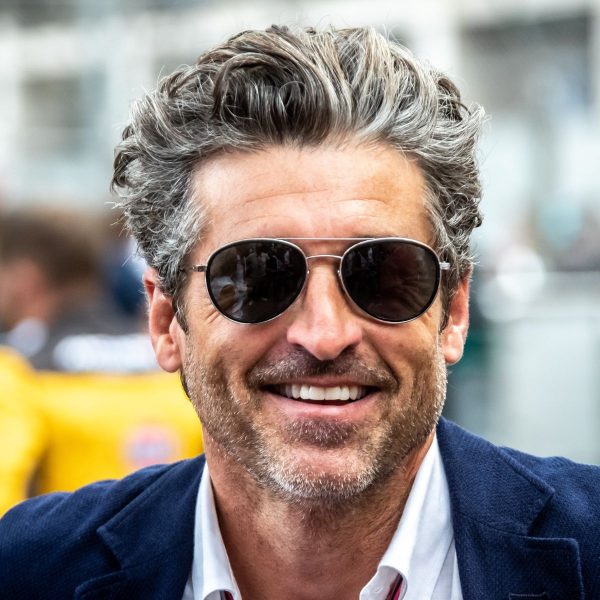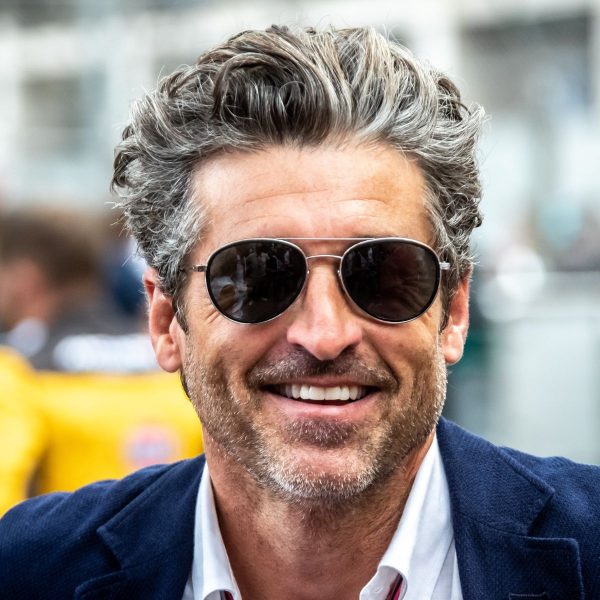 Patrick Dempsey: Greying Wavy Quiff Hairstyle
MFH says
If you're blessed with thick, salt and pepper hair, then Patrick Dempsey's greying, wavy, quiff hairstyle is the perfect look if you want to show off your luxuriant barnet to its full effect.
But Patrick's hair hasn't always been #goals.
In fact when she first met him, his wife (makeup artist and hairstylist Jill Dempsey) his hair was, shall we say, challenging.
And she's recently created a product, a pomade stick called Roadie, which was inspired by caring for Patrick's hair over the years.
"I met Patrick when I owned a beauty salon in West Hollywood back in the day," she said in a press release, which was reported in American Salon.
"Yes, his hair was naturally wavy and a little out of control, but with the right cut, we found our way through it.
To be honest, I had to use three different products to actually tame his hair and get it looking good. But now he just uses the Roadie—that's it. It's like the whole history of his hair in one twist-up stick."
Clever.
It looks to be around 1.5 inches long.
The sides and back are cut a little tighter to make the focus more about the top
You can also opt for it to be cut a little shorter at the sides to make the hair at the top have even more stand out.
To style a Patrick Dempsey-esque greying, wavy, quiff hairstyle, it works best on 'second-day hair' – so ideally don't shampoo daily.
It's also a good idea to use a 'silver' shampoo/conditioner on it once a week to stop your greying strands looking dull and drab.
If your hair needs a bit of extra oomph use golf ball sized amount of volumising mousse on damp hair.
Then try this trick for extra volume: hang your head upside down as you blow dry it.
Use a round vented brush to blow dry the fringe into a quiff shape.
When it's dry, and if you have 2nd day hair, spritz dry shampoo into the roots to freshen it up and then massage it in. This will give the hair a bit of 'grit' and help with texture.
Then use a little pomade to shape the top of the hair and give it more texture.
Then rub the palms of your hands along the sides of the hair to make it look a little sleeker.
You can then use straighteners to fix any rogue bits of hair that aren't sitting right at the top.
Spritz with hairspray if you want more staying power.