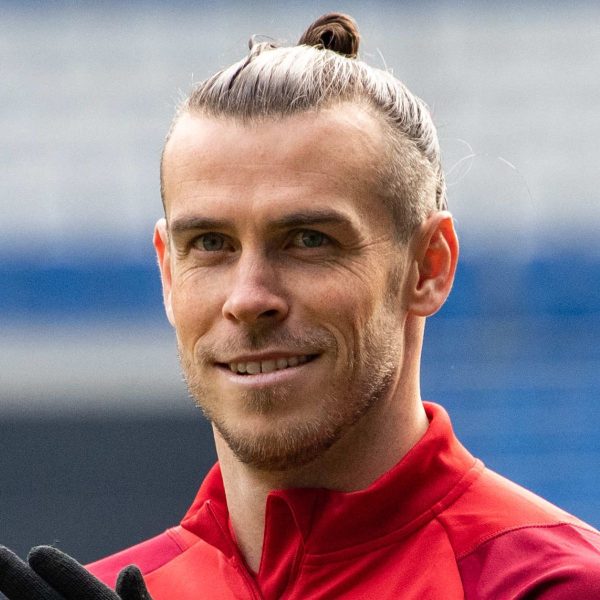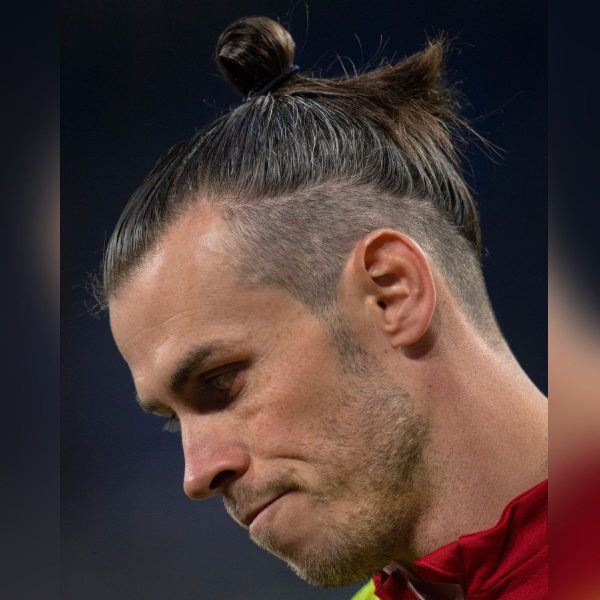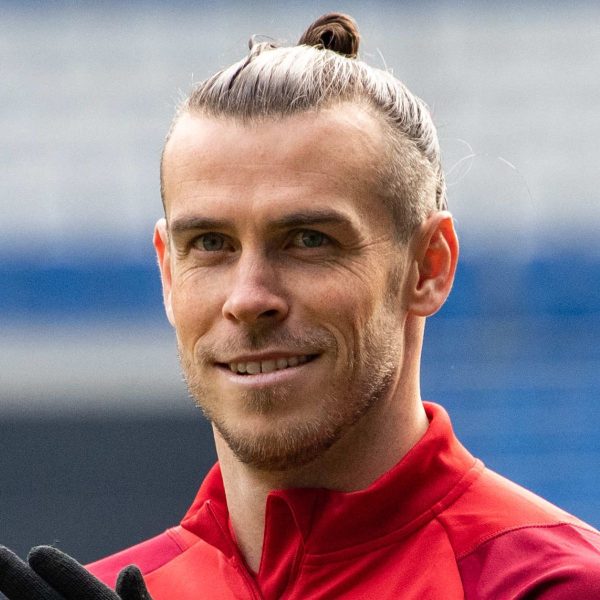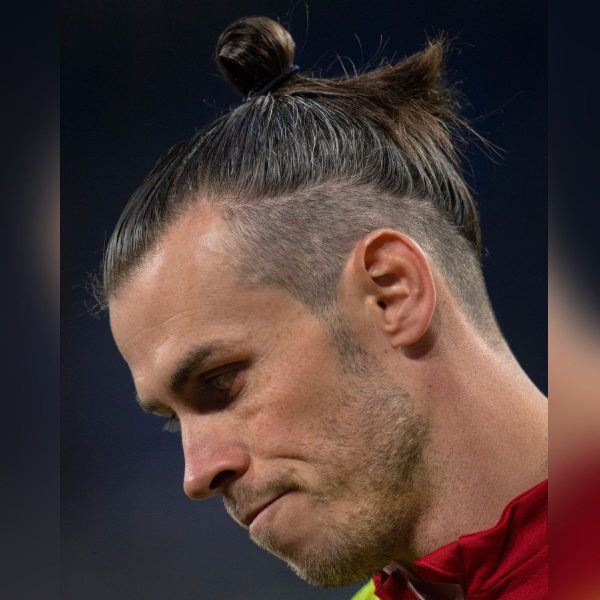 Gareth Bale: Long Hair With Man Bun And Undercut
It's not everyone's cup of tea, but Gareth Bale's long hair with man bun and undercut is so synonymous with the Welsh player (he's had it for around a decade) we genuinely couldn't imagine his barnet any other way.
As he is also the man who brought back the Alice band in 2014 (in its first resurgence since David Beckham and Ronaldo sported the look in the early oughts), he's more of a hairfluencer than you might realise…
NB: MFH does not condone the 2022 FIFA World Cup being held in Qatar due to its history of human rights abuses. Qatar's authorities repress freedom of expression, freedom of the press, and freedom of association; unfair trials remain concerning; women continue to face discrimination in law and practice. And it is not legal or safe to be a lesbian, gay, bi, trans or queer (LGBTQ+) person, whether you are from Qatar or a visitor. Read more here Qatar: Six things you need to know about the hosts of the 2022 FIFA World Cup – Amnesty International
MFH says
Gareth Bale's long hair with man bun and undercut is an acquired taste, but it almost seems like it could be a 'security blanket' hairstyle for the Welsh winger. Because rumour has it he keeps it that length to cover a balding area at the back of his head.
But whatever his reason for his long hair, and whether you rate or hate the look, his barnet is in the kind of premium condition we imagine his physique is in too.
And we know who the man behind the look is – Imad Khalid, CEO of Swansea-based salon, Trimology, who seems to have become the barber of choice for the Welsh football team.
In fact Imad told Cymru Online that since the coronavirus pandemic, he has had to travel in his mobile van to give players fresh cuts before they make public appearances.
And before they headed off to the 2022 FIFA World Cup, Imad spent two days giving the team world-cup worthy barnets.
Sadly they've since been knocked out, but at least they had fresh hair. Small blessings, eh?
Gareth Bale's long hair with man bun and undercut  is all about keeping your hair in great condition.
It is one length all over, with an undercut at the sides and back.
Be aware that if you're growing your hair out from a shorter cut, it's still important to go to your stylist every few months for a trim to get rid of split ends so your hair can grow.
You can wear it slicked back and tied up in a man bun like Gareth's hair (simply add a little matte paste/pomade/clay when you've towel dried it and brush it back into a bun).
Or you could do a half up, half down look like Danny Ramirez.
But if you want it to look as shiny and healthy as Gareth's hair, you've got to put in the TLC.
Sleep on a silk pillowcase – this stops your hair follicles getting 'roughed up' if you toss and turn during the night.
Don't wash your hair every day if you can avoid it. And when you do, use natural products with as few chemicals as possible.
Use a deep conditioning treatment once a week. Ideally, apply it and leave it to work overnight.
Use a tangle teaser brush in your hair when you've washed it – normal brushes can break the hair when it's long.
Don't ever tie your hair with a rubber band, either, because it will cause extreme hair breakage when you take it out.
Always use a soft elastic band.
Try to limit the use of heated tools like hairdryers, too, which will stop your hair getting damaged.